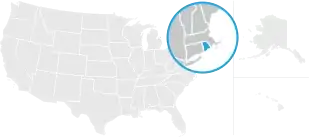 Overview of Rhode Island Taxes
Rhode Island has a progressive state income tax system with three tax brackets. The tax rates vary by income level, but are the same for all taxpayers regardless of filing status. Rhode Island's top income tax rate is 5.99%. No cities in the state levy local income taxes.
Work Info
Marital Status
Enter your marital status
Dismiss
Job
Location
Enter your location
Dismiss
Deduction
Name
Calculation
Method
Deduction
Amount
Long Term Disability Insurance
Dismiss
Deduction
Name
Calculation
Method
Deduction
Amount
Dismiss
Are you exempt from any taxes?
Salary (per year)
Dismiss
Hours (per pay period)
Dismiss
Overtime Hourly Wage
Dismiss
Overtime Hours (per pay period)
Dismiss
Your estimated
--
take home pay:
---
Where is your money going?
Gross Paycheck
$

--

Taxes

--

%
$

--

Details
Federal Income

--

%
$

--

State Income

--

%
$

--

Local Income

--

%
$

--

FICA and State Insurance Taxes

--

%
$

--

Details
Social Security

--

%
$

--

Medicare

--

%
$

--

State Disability Insurance Tax

--

%
$

--

State Unemployment Insurance Tax

--

%
$

--

State Family Leave Insurance Tax

--

%
$

--

State Workers Compensation Insurance Tax

--

%
$

--

Pre-Tax Deductions

--

%
$

--

Details
Post-Tax Deductions

--

%
$

--

Details
Take Home Salary

--

%
$

--
Save more with these rates that beat the National Average
---
Share Your Feedback
How would you rate your experience using SmartAsset's financial advisor matching service so far?
What is the most important reason for that score? (optional)
Please limit your response to 150 characters or less.
Thank you for your answer! Your feedback is very important to us.
Rhode Island Paycheck Calculator
Rhode Island Paycheck Quick Facts
Rhode Island income tax rate: 3.75% - 5.99%
Median household income: $75,682 (U.S. Census Bureau)
Number of cities that have local income taxes: 0
How Your Rhode Island Paycheck Works
It's difficult to predict your exact take-home pay because your employer removes certain taxes from your paychecks. Each pay period, you'll see money come out of your paycheck for Social Security and Medicare taxes. These make up FICA (Federal Insurance Contributions Act) taxes. Your employer will withhold 6.2% of your wages in Social Security tax and 1.45% in Medicare tax. Your employer then matches your contribution, so the total amount paid to Social Security and Medicare is double what you paid. Keep in mind, though, that if you are self-employed, you will have to pay this entire contribution yourself. Additionally, if you earn in excess of $200,000, your wages higher than that amount are subject to a 0.9% Medicare surtax, which employers do not match.
How much you pay in federal income taxes depends on factors like your income level, marital status and whether you list any dependents on your Form W-4. The information you put on your W-4 is how your employer knows how much to withhold from your paychecks. That's why all of your employers (if they withhold taxes) will require you to fill out a W-4. You should also update your W-4 anytime you experience a big life change, like getting married or having a child.
The IRS made major revisions to the W-4 in recent years. The new form no longer uses allowances, alternatively requiring filers to enter annual dollar amounts for things such as non-wage income, total annual taxable wages, income tax credits and itemized and other deductions. The form also utilizes a five-step process that lets filers indicate any additional income or jobs.
Additionally, if you opt into employer-sponsored benefits like health and life insurance or 401(k) or 403(b) retirement accounts, the money you pay toward those is deducted from your wages.
Rhode Island Median Household Income
| Year | Median Household Income |
| --- | --- |
| 2020 | $75,682 |
| 2019 | $71,169 |
| 2018 | $64,340 |
| 2017 | $63,870 |
| 2016 | $60,596 |
| 2015 | $58,073 |
| 2014 | $54,891 |
| 2013 | $55,902 |
| 2012 | $54,554 |
| 2011 | $53,636 |
| 2010 | $52,254 |
Rhode Island has a progressive state income tax system, meaning residents who earn more may pay a higher rate. There are three tax brackets and they are the same for all taxpayers regardless of filing status. The first $66,200 of Rhode Island taxable income is taxed at 3.75%. Taxable income between $66,200 and $150,550 is taxed at 4.75%, and taxable income higher than that amount is taxed at 5.99%.
Rhode Island does not have any local income taxes.
If you're considering refinancing a property or purchasing a home in the Ocean State, check out our Rhode Island mortgage guide for important information about rates and getting a mortgage there.
Income Tax Brackets
All Filers
Rhode Island Taxable Income
Rate
$0 - $66,200
3.75%
$66,200 - $150,550
4.75%
$150,550+
5.99%
A financial advisor in Rhode Island can help you understand how taxes fit into your overall financial goals. Financial advisors can also help with investing and financial planning - including retirement, homeownership, insurance and more - to make sure you are preparing for the future.
How You Can Affect Your Rhode Island Paycheck
Although you can't have full control over all aspects of your paycheck, there are ways in which you can affect your take-home pay. One method involves contributing money to pre-tax accounts, such as a health savings account (HSA), 403(b) or 401(k). When you contribute funds to these accounts, you do so on a pre-tax basis, meaning that you're actually reducing your taxable income. While all employers don't offer these options, you should consider using them if your employer does.
You may also want to consider having a dollar amount withheld from each of your paychecks to go toward your taxes. On the W-4, there is a line where you can write in any additional money that you'd want your employer to withhold from each paycheck. Yes, this will make your paychecks smaller, but you'll be spreading out your tax burden over the entire year instead of underpaying and then owing money during tax season.
Rhode Island Top Income Tax Rate
| Year | Top Income Tax Rate |
| --- | --- |
| 2021 | 5.99% |
| 2020 | 5.99% |
| 2019 | 5.99% |
| 2018 | 5.99% |
| 2017 | 5.99% |
| 2016 | 5.99% |
| 2015 | 5.99% |
| 2014 | 5.99% |
| 2013 | 5.99% |
| 2012 | 5.99% |
| 2011 | 5.99% |
| 2010 | 9.90% |
Calculate Your Paycheck in These Other States