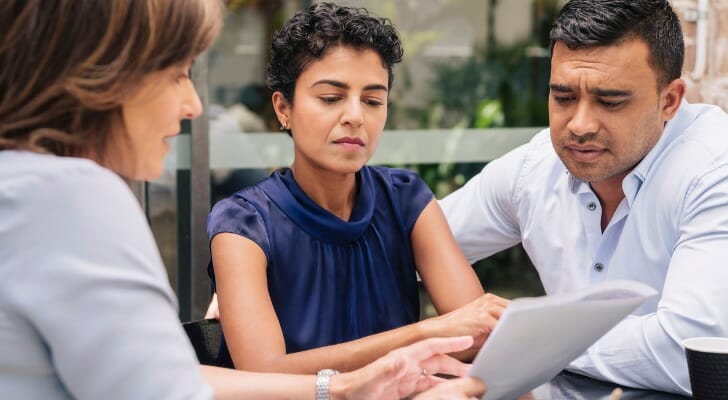 A multi-year guaranteed annuity, or MYGA, offers a predetermined and contractually guaranteed interest rate for a fixed period of time. A MYGA is just one way to create an additional savings bucket for retirement. In other words, it will help to supplement your Social Security benefits or any tax-advantaged retirement accounts you may have. If you have in-depth questions about building and maintaining a retirement plan, consider talking things over with a financial advisor.
What Is a Multi-Year Guaranteed Annuity (MYGA)?
A multi-year guaranteed annuity is a type of fixed annuity. As their name suggests, fixed annuities offer a fixed interest rate. The key difference between MYGAs and traditional fixed annuities is the length of time that rate is guaranteed.
With a traditional fixed annuity, the guarantee may only last for part of your contracted term. For example, you might purchase an annuity contract with a 10-year term, but your rate may only be guaranteed for the first five years. A MYGA, on the other hand, would guarantee your rate for the entire contracted term, typically between one and 10 years.
These annuities are also distinctly different than the other main type of annuity: variable annuities. A variable annuity is much closer to an investment account, as the money you deposit within it can be invested in funds that the annuity company offers. These funds typically vary in their risk levels, allowing the annuitant to choose where they feel most comfortable.
As you might imagine, an investment-based contract like a variable annuity holds much more risk than their fixed and MYGA counterparts. This is the primary reason why someone would choose an MYGA over a variable annuity. For instance, if your annuity is meant to supplement your existing retirement income, then the risk associated with a variable annuity may not be worth it for you, even if a variable annuity can attain higher potential returns.
Benefits and Drawbacks of MYGAs
There are several reasons why you might prefer a multi-year guaranteed annuity over another type of annuity.
Since a MYGA offers a guaranteed interest rate for the entire contracted term, it's considered a less risky investment than a variable or indexed annuity. The returns on variable and indexed annuities are tied to stock market performance; while the reward potential is higher, so is the risk.
The interest earned with a MYGA is tax-deferred, meaning you won't owe taxes on growth until you begin taking distributions. It's possible to purchase a MYGA using qualified or non-qualified funds. With a qualified annuity that's purchased through an IRA or another tax-advantaged account, you pay income tax on principal and interest when making withdrawals. With non-qualified annuities, only the interest is taxable.
The ability to take partial withdrawals yearly without a penalty affords flexibility. For example, if you need money to cover a large medical bill you could pull it out of your MYGA, which might be a preferable option to taking money from an IRA or getting a 401(k) loan. Even with a regular CD, you'd still have to contend with early withdrawal penalties that require you to forfeit some of the interest earned.
A MYGA does come with its share of fees, but they may be less compared with other types of annuities. When it comes to all annuities, a general rule of thumb is that the less complicated they are, the fewer fees you'll pay.
MYGAs vs. CDs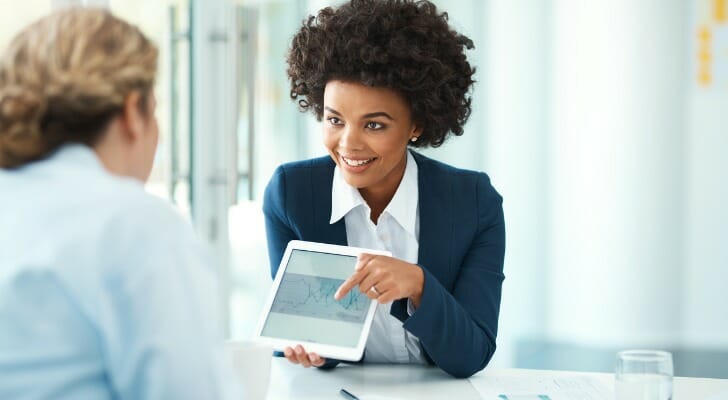 Multi-year guaranteed annuities are often mentioned in the same breath as certificates of deposit. This is done rightfully so, as they're extremely similar in nature.
A CD requires you stash away your money for a specific period of time. Once the CD reaches the maturity date, you have the option to renew it (at the current interest rate) or withdraw your initial deposit, along with the interest earned.
You may also be able to renew a MYGA at the end of your contract. If you do, the interest rate may vary from what you originally signed up for. As with CDs, you'll be offered whatever the current rate is at the time of renewal, which could be higher or lower than what you had been earning.
If you choose not to renew your MYGA with a new contract, you could instead withdraw the principal and interest. Your annuity company may allow a penalty-free window to do so, in which you wouldn't pay any surrender charges or other fees. Within that window, you could also transfer the money into a new, higher-yielding annuity using a 1035 exchange without triggering a tax penalty.
That said, there are several key differences between MYGAs and CDs:
A MYGA is a contract with an insurance company, while a CD is issued by a bank or broker.
CDs sold by a bank are FDIC-insured, while MYGAs are not.
A MYGA may allow for partial withdrawals each year without a tax penalty. CDs typically impose an early-withdrawal penalty for taking money out prior to maturity.
A MYGA may offer more competitive interest rates than a CD.
Compared to CDs, annuities tend to carry more fees and growth is tax-deferred, while you'll have to pay annual taxes on the interest with a CD.
What to Know Before You Purchase a MYGA
If you're contemplating a multi-year guaranteed annuity as part of your retirement income plan, there are a few things to keep in mind.
First, consider your age. These types of annuities may be better suited to people nearing retirement versus younger savers. If you're still several decades away from retirement, you may find that you'll get better returns by investing in your company's 401(k) plan or an IRA.
Next, think about what you need an annuity to do for you. A MYGA may not be the right choice if you're looking for an annuity product to create consistent income for retirement.
Finally, consider the return potential. MYGAs are by nature designed to offer more conservative returns. That could make it harder for them to keep pace with rising inflation. If you're interested in an annuity and you're comfortable trading a higher degree of risk for the chance for more growth on your investment, another type of annuity may be a better fit.
Bottom Line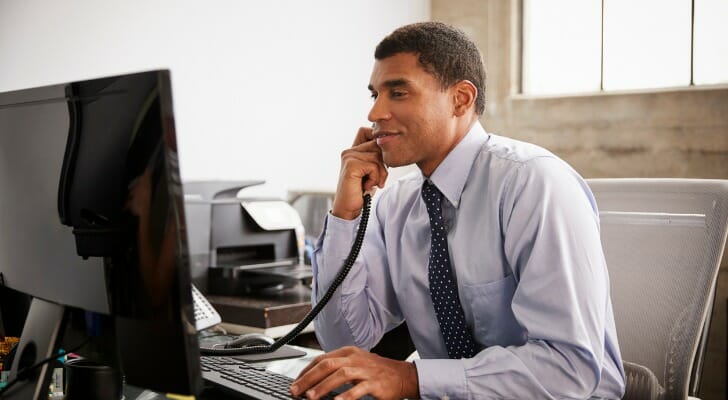 Multi-year guaranteed annuities could be used as a substitute for CDs in your financial plan, or you could invest in them alongside a CD. They can offer a potentially safer way to invest for the future, while enjoying a favorable tax treatment once you begin withdrawing the money.
However, a strong retirement plan needs to include more than just an annuity. Diversifying your assets between tax-advantaged accounts like traditional and Roth IRAs, as well as working to maximize your Social Security benefits, is the only way you'll attain a complete retirement plan.
Retirement Planning Tips
Consider talking to a financial advisor about whether an annuity is right for you. They can guide you through the basics of how annuities work and what purpose they could serve in helping you reach your financial goals. Finding a qualified financial advisor doesn't have to be hard. SmartAsset's free tool matches you with up to three financial advisors who serve your area, and you can interview your advisor matches at no cost to decide which one is right for you. If you're ready to find an advisor who can help you achieve your financial goals, get started now.
When comparing annuities, be sure to check the fees and the rating of the insurance company selling it. Some annuities can come with expensive hidden fees, which takes away from your returns. It's also important to work with a reputable insurance company. This reduces the risk of the insurer going out of business and not being able to pay you once you're able to withdraw from the annuity.
Photo credit: ©iStock.com/JohnnyGreig, ©iStock.com/Cecilie_Arcurs, ©iStock.com/monkeybusinessimages