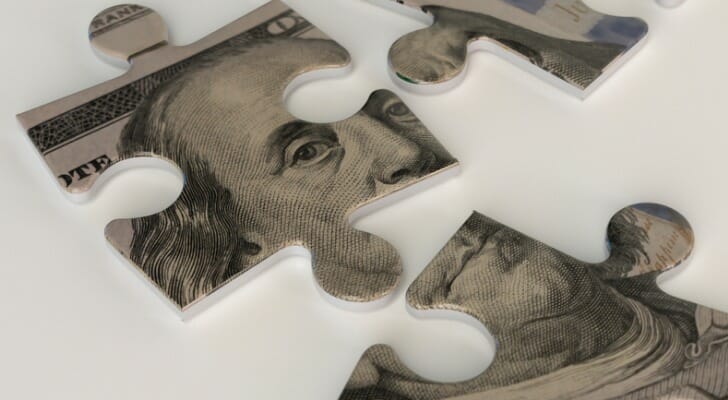 A fixed annuity may be something you're considering as part of your bigger retirement planning picture. An annuity can offer guaranteed income in your later years, which is helpful if you're worried about Social Security benefits or other retirement savings falling short. Learning the ins and outs of fixed annuities can help you decide if they belong in your financial plan.
A Fixed Annuity Defined

An annuity is a contract between yourself and an insurance company. It's not like a 401(k) or IRA. When you purchase an annuity, you're essentially buying future income. The insurance company agrees to pay you a set amount of income starting a future date. In exchange, you make an upfront lump-sum payment or a series of premium payments.
Annuities come in lots of different varieties. Fixed annuities are generally the easiest to understand. You purchase the annuity and the money in the annuity grows tax-deferred at a fixed rate of return. This is called the accumulation phase.
The annuitization phase is when you begin taking money from the annuity. The insurance company makes payments to you, according to the terms of your annuity contract. In the meantime, any remaining balance in the annuity continues to grow tax-deferred.
How Does a Fixed Annuity Work?
You can establish an immediate or a deferred fixed annuity. An immediate annuity has payouts that begin a relatively short time after purchase. Typically, it starts payment within one year. With a deferred annuity, you agree to start payments at a future date. For example, you may want payments to begin once you reach age 62 or 65.
You also have some control over your payout structure. You could have the annuity paid in a lump sum at a date you choose. Or, you can opt for monthly payments from the annuity. Either way, you will know exactly when that income is going to arrive.
A fixed annuity's growth also depends on the contract terms. You might earn a fixed interest rate or receive a set dollar amount of growth. In that sense, a fixed annuity is similar to a certificate of deposit. That account can offer a stable rate of return throughout its maturity term.
The rate of return associated with a fixed annuity is what primarily sets it apart from a variable annuity.
Fixed vs. Variable Annuities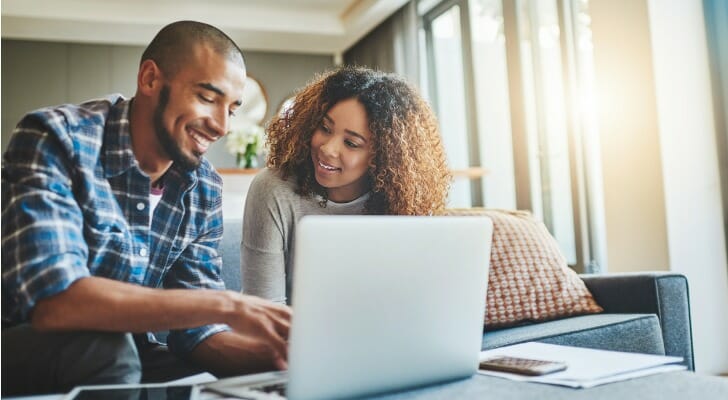 With a variable annuity, you can still get guaranteed income and the money in the annuity grows tax-deferred. But variable annuities don't offer a guaranteed return. The money you use to purchase a variable annuity can be invested in stocks, mutual funds and other investments with higher return potential.
You can earn better returns with a variable annuity, but you take on more risk. The chances of losing money increase if the investments in a fixed annuity underperform. Variable annuities only guarantee principal amount you originally put into it.
Fixed Annuities: The Pros
There are some features of fixed annuities that make them an attractive choice for retirement planning. Fixed annuities are:
Predictable, in terms of the return you can earn on your money.
Simple to purchase and relatively easy to understand.
Low risk, which may appeal to you if you're looking for a more conservative investment.
Tax-advantaged, in that your money grows tax-deferred the same as it would with a a 40(k) or traditional IRA.
Designed for growth, while offering protection against market volatility.
Flexible, since you can decide when to receive payments and how much to invest.
Compared to a variable annuity, fixed annuities can be less complicated. There are no complex formulas to determine how much your money will grow. It's all spelled out in your contract.
You can set the payout schedule to fit your timeline for retirement. You can withdraw funds from a fixed annuity early. The only catch is that you'll pay a 10% early withdrawal penalty for payouts that take place before you reach age 59 1/2.
You also may be able to allow your spouse to receive payouts for the remainder of their lifetime after you pass away. This offers some added peace of mind if you're worried about taking care of your spouse financially after you're gone.
Fixed Annuities: The Cons
Like any other retirement planning tool, fixed annuities have potential downsides. Here are some reasons you may want to carefully consider a fixed annuity:
A variable or indexed annuity, which attempts to match the performance of a particular stock market index, could offer better performance.
Since growth is fixed, there's no inflationary hedge built-in.
In addition to a 10% early withdrawal penalty, you may also pay expensive surrender charges if you need to pull money out of a fixed annuity early.
Certainly, taxes are another consideration. Payments from a fixed annuity are treated as ordinary income, which means they're taxed at your regular rate. That could mean a bigger tax bite if you're in a higher bracket. If you were to keep that money in a taxable account, earnings would be subject to a lower capital gains tax rate.
The Bottom Line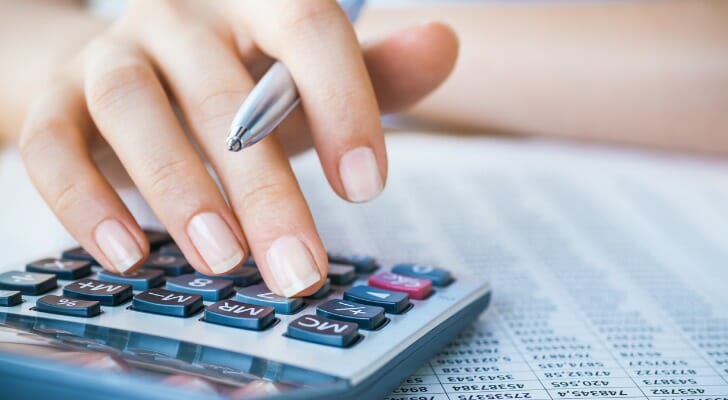 Annuities can add diversity to your portfolio. But an annuity can help you create a stream of guaranteed income for retirement. Whether a fixed annuity is the right choice depends largely on your timeline for investing. It also depends your risk tolerance and goals, as well as your other retirement savings and investments.
If you're considering a fixed annuity, do your research. First, factor in the rate of return the insurance company is offering and the associated fees. Second, consider when you'd like payouts to begin and what tax bracket you'll be in after you retire. This can help you decide whether an annuity makes sense for your financial goals.
Retirement Planning Tips
Get advice from a financial advisor if you're on the fence about adding a fixed annuity to your retirement plan. Finding the right financial advisor that fits your needs doesn't have to be hard. SmartAsset's free tool matches you with financial advisors in your area in 5 minutes. If you're ready to be matched with local advisors that will help you achieve your financial goals, get started now.
Read the fine print carefully on an annuity or any other investment you're thinking of adding to your portfolio to make sure you fully understand what it is you're buying. Take time to run the numbers through an investment calculator to gauge the rate of return and growth you're likely to see from anything you're adding to your portfolio. And of course, review the fees to see how the costs of an investment may diminish the returns earned over time.
Remember that fixed annuities don't account for inflation. Rising prices can have a direct impact on your purchasing power, so consider how you can balance out fixed growth assets with variable growth assets in your retirement plan.
Photo credit: ©iStock.com/gazanfer, ©iStock.com/PeopleImages, ©iStock.com/Sezeryadigar