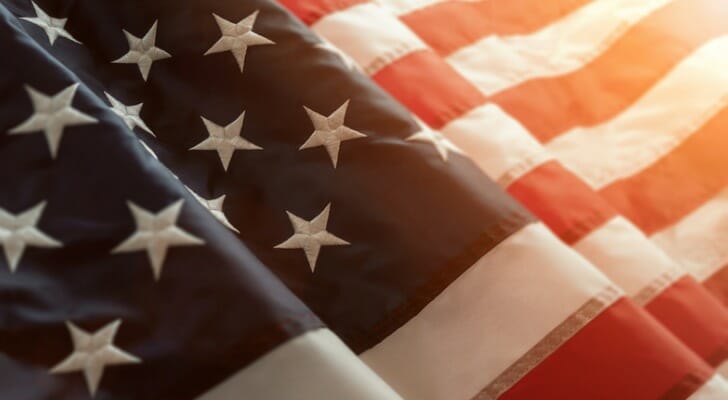 The best places to retire in the U.S. are scattered across the country from coast to coast, and though they vary in climate and geography, they all tend to excel in particular areas. Cities with low tax burdens, easy access to health facilities, a high percentage of senior citizen residents and entertainment opportunities pepper the top of this list. Whether you want to spend retirement on sandy beaches or with the wilderness as your backyard, you can find what fits your lifestyle for your golden years. Below, you can discover which locations are best for retirees, how they'll affect your finances and how they stack up in terms of the healthcare and recreational offerings. You can also find a financial advisor to help you fund your retirement the right way in these locales.
How We Determined the Best Places to Retire
The retirement experts at SmartAsset began by compiling data about factors that matter most to retirees. We focused on tax burden for retirees, ease of access to medical facilities, recreational activities and more. We also measured the amount of the population that is made of senior citizens so you'll be around others enjoying their golden years. The result was a list of the top ten best places to retire in the U.S.
10. Orange Park, Florida
Orange Park stands as a prime retirement destination. Pristine beaches line its coastline, and golf courses are abundant. Nature lovers would also enjoy the area's parks. In fact, TripAdvisor ranked Clarke House Park among the "Top 10 Places to Visit in Orange Park." There are also plenty of places to enjoy with any grandchildren. Orange Park prides itself as a "family friendly Jacksonville suburb." You'd also have easy access to healthcare facilities. In fact, Orange Park houses about 20 medical centers per 1,000 residents. And its tax burden is among the lowest on our list, coming in at 15.6%.
9. Grosse Pointe, Michigan
Located about 10 miles northeast of Detroit, Grosse Pointe is a peaceful suburb where 8% of the population consists of seniors. Some of its most popular attractions include Fisher Mansion, Belle Ire Park and the Dossin Great Lakes Museum. You'd also be surrounded by casinos, race tracks, farms and cider mills to visit. In addition, you can have fun with family at amusement parks and planetariums. Or you can have fun with new friends at the recreational centers. Our data shows that Grosse Pointe contains 4.53 such facilities per 1,000 people. In addition, Grosse Pointe has about 24.55 medical facilities per 1,000.
8. Westlake Village, California
Westlake Village is one of the most popular retirement destinations in California. In fact, a quarter of its population is made up of seniors. Some of its most popular attractions include the Sherwood Country Club, the Westlake Golf Course and the Spa at Four Seasons Hotel Westlake Village. The town also houses about 8.50 recreational centers per capita. So it's easy to stay active and have fun with others enjoying their Golden Years. Its 16.5% tax burden falls in the moderate level on our top 10 list.
7. New Port Richey, Florida
If spending your golden years surrounded by serene beaches, fishing spots and nature sounds like paradise to you, New Port Richey may suit you well. This popular retirement destination in sunny Florida offers you plenty of opportunities to stay active and have fun. Its waterfront location serves as a great area to go paddling, fishing and boating. You'd also have easy access to several golf courses. And if you need healthcare, the area contains about 17.50 medical centers per 1,000 residents, which ranks high on our list. New Port Richey's tax burden also falls toward the lower end of our list 15.6%.
6. Farmington, Michigan
Farmington stands as a popular retirement community with plenty to do. It series of signature events includes River Fest. This day celebrating music, food and art offers plenty of fun for you and your family. Automobile enthusiasts can enjoy the Four Corners Rod Run, where you can check out classic cars, lowriders and hot rods. At this free festival, you can also enjoy plenty of food, activities and live performances. And July 4th celebrations take an extended run at Farmington with its Freedom Days. This series of events includes fireworks displays, a night parade, a party in the park and more. You can also stay active and in tune with nature at the popular TreeRunner West Bloomfield Adventure Park. If you need medical assistance, the area is home to 21.79 medical centers per 1,000 residents. Its tax burden hovers around 17.0%
5. Media, Pennsylvania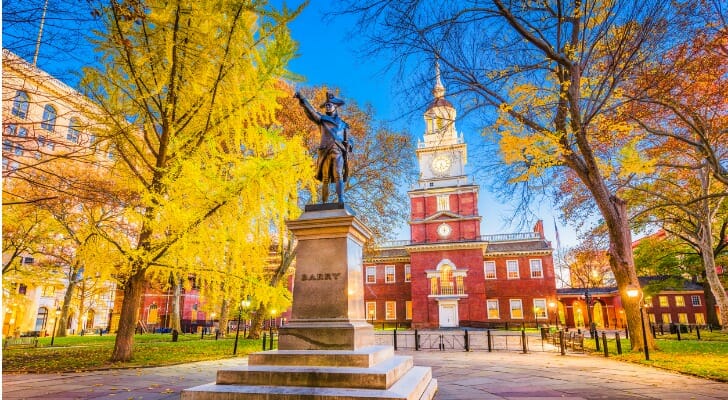 The tax burden of Media falls in the moderate range on our list at 16.9%. So your retirement savings can go a long way here if you saved aggressively in a 401(k) plan or traditional IRA. And there's plenty to spend your nest egg on in Media. Its location makes it a great spot for water sports, skiing and golf. It also offers easy access to health care with about 20.99 medical facilities per 1,000 residents.
4. Gig Harbor, Washington
Anyone who wants to spend his or her Golden Years at a lively, waterfront community will feel right at home in Gig Harbor. In fact, the community won praise in Sunset magazine. One of its most popular attractions is the Skansie Brothers Park. Here, you can bring the kids and have them play with crabs and other marine life via the "touch tanks." They can also enjoy the "Pier into the Night" program in which underwater lights attract exotic sea creatures. You can also explore the Eddon Boatyard or hop on a cruise. Indeed, you'd be hard-pressed to get bored in this maritime community. It even houses 2.53 retirement communities 1,000 residents, and senior citizens make up 25.3% of its population. Gig Harbor's tax burden is 16.4%, which in the intermediate range on our list. It also has 11.62 medical facilities per 1,000 residents.
3. Beverly Hills, California
If you want your golden years to look something like a sunny paradise you find in post cards, you can live it in Beverly Hills. In fact, 19.5% of the population consists of senior citizens. Some of its most popular attractions include the Paley Center for Media, the Virginia Robinson Gardens, and the Frederick R. Weisman Art Foundation. But as you know, there are abundant options for activities in Beverly Hills. And as you get older, you'll be grateful to have great healthcare access: There are 24.26 medical facilities per capita.
2. Cumming, Georgia
Lovers of the great outdoors would feel right at home in Cumming. The area is surrounded by several parks, including the Greystone Mansion and Park, which ranked among TripAdvisor's top places to visit in Cumming. Your grandkids will love the Cumming Aquatic Center. And if you're in the mood for city life, you'd be near Atlanta. But Cumming is also known for its many recreational centers. Plus, it has the most medical facilities out of all places on our list with 32.93 per 1,000 residents. Cumming holds the highest tax burden on our list coming in at 18.0%. However, you can begin investing in a Roth IRA or rollover your retirement assets into one. Qualified withdrawals from these accounts are tax free.
1. Naples, Florida
With more than half of the population made up of senior citizens, it's no surprise that Naples, Florida topped our list of the best places to retire in the U.S. What's more, it has the lowest tax burden among our list. Its tax burden dips at 14.6%. So you can stretch your savings a bit more here if you've been investing in an IRA or any tax-deferred savings vehicle. In addition, the Nonprofit Collier Senior Resources Organization can assist you with several healthcare and educational resources. Naples is also perfect for outdoors and water sports lovers. Barefoot Beach is ideal for fishing. You can also go deep-sea fishing or shipwreck exploring by chartering a private boat. You can also stay fit by taking a senior tone class at the Naples Family Fitness center. Or you can hit the links at the community's 80 golf courses.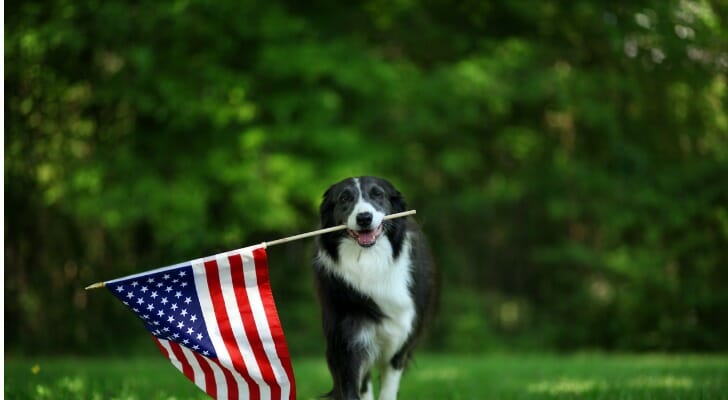 Tips for Retirement Planning
Photo credit: ©iStock.com/Nastco, ©iStock.com/Sean Pavone ©iStock.com/SilverV