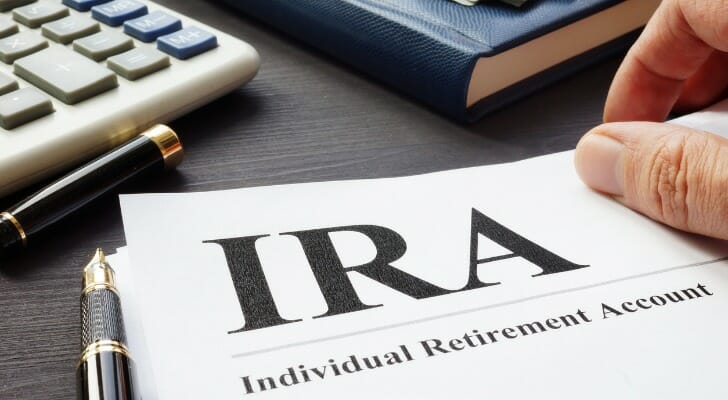 An individual retirement account (IRA) is a tax-advantaged retirement account that helps people to save for later in life. Traditional IRAs mimic the structure of a 401(k). You contribute pre-tax earnings into the account and only pay taxes on what is withdrawn during your retirement. Contributions to Roth IRAs are made with after-tax earnings but are not taxed when money is withdrawn. However you choose to structure your retirement account, an IRA is often a very good option. Consider working with a financial advisor as you create or adjust your IRAs to make sure you're optimizing the amount you're investing.
Here are five great places, in no particular order, to consider when opening an IRA. This list isn't exhaustive; it's simply intended as an introduction to some of the good choices currently available.
1. Vanguard
Vanguard can be an outstanding choice for investors who want to emphasize mutual funds.
This firm is generally recognized as the leader in mutual funds and related investment products, and they haven't rested on their laurels. Vanguard offers one of the largest, most comprehensive lists of no-fee funds of any brokerage on the market, advertising several thousand no-fee products, and they generally perform quite well relative to the market at large. Investors who want to build an IRA that emphasizes mutual funds should absolutely consider Vanguard.
That said, investors should take note that Vanguard can have a relatively high entrance fee. Many of its products require investments of between $1,000 and $3,000 to buy in. While this may not be a problem for someone moving money around within their IRA, it isn't necessarily the best choice for someone looking to set up an initial account.
2. Betterment
One of the most exciting developments in modern investing has been the rise of the robo-advisor. With a robo-advising firm you don't actually make any of the trades yourself. Instead, the firm builds and manages a portfolio based on its algorithms and weighted trading strategies. In many ways it's a form of high-end fund, one which invests in a large number of assets based on your expressed goals, risk tolerance and timeline.
Given how rare it is for active traders to beat the market, this kind of indexed, long-term trading strategy will serve most investors quite well. And Betterment is one of the best.
With Betterment you build your portfolio based on a series of factors that you describe to the system. You will input priorities like risk tolerance, your time range for investment and any specific goals that you have (in this case, retirement). The system builds a portfolio based on those metrics and manages it for you. Betterment offers a good price, with a general 0.25% commission. While it offers a premium product for 0.4%, it's unlikely that most users will need that.
3. Merrill Lynch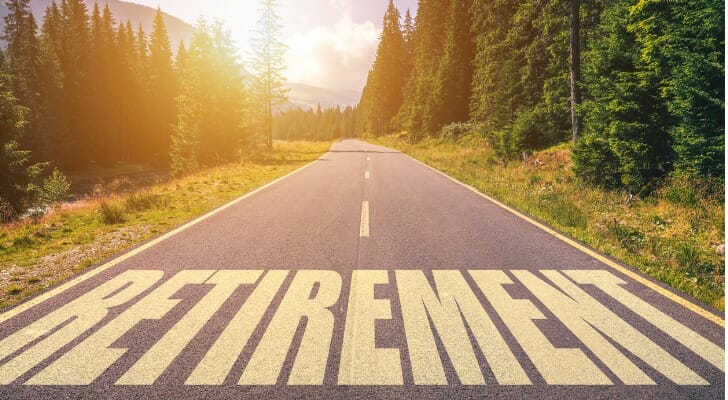 But maybe you don't want to deal with a robot. In that case, Merrill Lynch (and its online product Merrill Edge) might be the right pick for you. Merrill, now owned by Bank of America, offers an excellent suite of investment packages for individuals who want to build their own IRA and portfolio. Whether you would like to build a fund-based approach, invest in stocks or even put your money into dedicated products built for an IRA, Merrill has many strong options. However, where they particularly stand out is in their retail products.
Unlike most financial firms, Merrill maintains a strong in-person presence through its network of offices and retail locations. After being bought by Bank of America, this pushed their in-person presence up to between 2,500 and 3,000 locations nationwide. This means that investors who would like personal guidance can relatively easily find someone to help them set up and manage their IRAs. In a financial world that increasingly relies on algorithms and e-mail addresses to manage very complicated products, this is an enormous advantage.
4. E*TRADE
Then there's an option for investors who want to build and manage their IRA independently. In that case, you should consider E*TRADE.
E*TRADE is, for all intents and purposes, the original consumer-facing trading platform. It burst onto the scene more than 20 years ago and it still offers one of the best investment experiences online. This platform offers you some of the most sophisticated tools and one of the widest range of assets you're likely to find anywhere. They have joined the race to the bottom in fees and now offer no-commission trading on many assets such as stocks and options contracts. And if you would like to learn more about how to manage your portfolio as you go, they offer a full suite of educational products.
All in all, if you're looking for a hands-on IRA, this is a great place to start.
5. Catch
Catch is a startup company that offers financial management for freelancers, small business owners and other workers who are generally self-employed. You link it to your bank account and set up preferences so that things like health insurance, taxes and retirement accounts are automatically deducted from your income the same way they would be if you received a W-2.
For people who have to manage absolutely all of their own finances, this can be a massive help. If you're self-employed, Catch's automatic deduction model can be enormously valuable to people setting up an IRA or any other kind of retirement account.
Bottom Line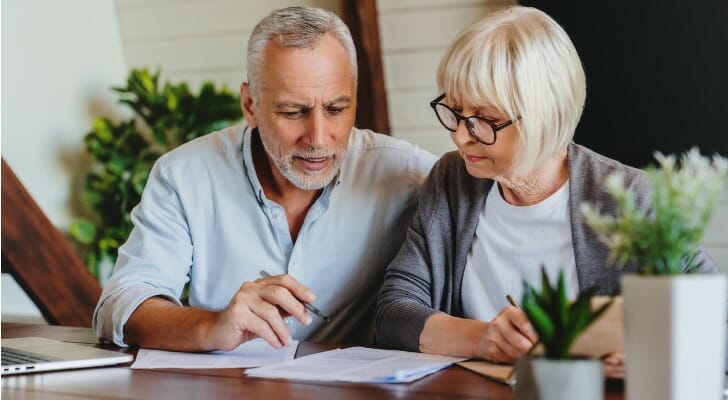 If you're looking for a fund-based IRA, Vanguard remains the name to beat. Those who'd like to a DIY approach should check out E*TRADE, while those who want more help should consider Merrill Lynch. Robo-advising is a popular option, and Betterment is one of the best among them, while freelancers and the self-employed should consider Boston-based Catch.
Tips on Retiring
Whichever company you choose to deal with, there's no substitute for smart, customized financial advice. Finding a qualified financial advisor doesn't have to be hard. SmartAsset's free tool matches you with up to three financial advisors who serve your area, and you can interview your advisor matches at no cost to decide which one is right for you. If you're ready to find an advisor who can help you achieve your financial goals, get started now.
A quick – and free – way to see if you've got enough to retire is by using SmartAsset's free retirement calculator.
Photo credit: ©iStock.com/designer491, ©iStock.com/DaLiu, ©iStock.com/Inside Creative House