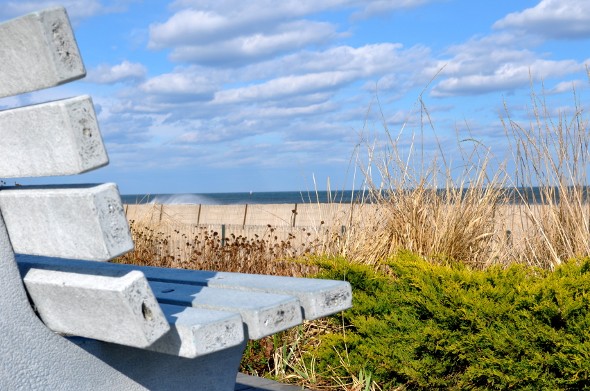 New Jersey has some of the highest taxes in the U.S. It also has some very high home prices, driven in part by its proximity to New York City and its population density (the highest in the country). Despite this, the Garden State has a lot to offer: New Jersey's economy is consistently strong and its schools are among the best in the Northeast. There are many other factors that go into its cost of living calculations, though.
If you're looking to rent or buy in New Jersey, a financial advisor can help you put a financial plan to do so.
Housing Costs in New Jersey
New Jersey is a notoriously expensive state to live in. It's home to two of America's wealthiest counties, Hunterdon County and Somerset County, and they're not the only New Jersey locales with high home prices.
According to NeighborhoodScout, the median home value in New Jersey is $418,500 in March 2022. In certain cities, this number can get even higher. Jersey City carries a $518,860 median home value. Montclair ousts it with a median home value of $852,555. The high home prices in the Garden State may mean you need a mortgage to finance your home. Check out our New Jersey mortgage calculator to see what your monthly payments could look like.
In New Jersey five largest cities, there are significantly more renters than homeowners. As a result, New Jersey rents are well above average. According to February 2022 data from Apartment List, a one-bedroom apartment in Jersey City is $1,894. While a one-bedroom. in Hoboken is $3,011. With the national one bedroom median being $1,129, that's a difference of $765 and $1,882 for both cities respectively.
For a comparison, the table below compares New Jersey home values and rents for the five biggest cities in 2022. Data is pulled from Neighborhood Scout.
Home Value vs. Rent in New Jersey's 5 Largest Cities
City
Median Home Value
Average Market Monthly Rent
Homeownership Rate
Newark
$325,952
$2,030
21.2%
Jersey City
$518,860
$2,320
28.8%
Paterson
$309,328
$2,206
25.7%
Elizabeth
$351,323
$2,188
23.8%
Lakewood
$659,147
$2,668
34.8%
Utilities
While housing costs are high whether you rent or buy, there is some good financial news in the Garden State. According to the March 2022 Save on Energy Electricity Bill Report, New Jersey consumes an average of 683 kWh per month. They pay an average monthly energy bill of $109.28. That's $13.51 cheaper than the U.S. average of $122.79.
Prices can be higher in big cities, though. According to Numbeo.com, the average monthly utility bill for a 915 square-foot apartment in Newark, NJ is $291. In Jersey City, it's $88.70. And in Trenton, it's $150.83.
Food
The MIT Living Wage Calculator says that an adult with no children in New Jersey requires a living wage of $33,696 before taxes. Of that annual income, food expenses account for $3,690, or 10.95%, which doesn't allow many luxuries.
Food expenses vary within New Jersey. Based on 2022 data from Numbeo.com, the average cost of a gallon of milk and a dozen eggs in Newark is $4.24 and $2.59, respectively. In Jersey City, those prices remain close at $4.20 and $2.90, which is still higher than the national average price for a gallon of milk and a dozen eggs at $3.32 and $2.33, respectively.
Transportation
Many of New Jersey's residents commute by public transportation. In fact, after New York City, Jersey City, Hoboken and Newark have some of the highest proportions of public transportation users in the country. According to the Census Bureau, the average commute time in New Jersey is 37.7 minutes in 2019. That's just over 10 minutes longer than the average commute in the U.S., which is 27.6 minutes.
If you don't take public transportation, you'll need to pay for a car. According to GasBuddy data from March 2022, the average price of a gallon of gas in the Garden State is $4.27. When it comes to car insurance, Insure.com's March 2022 report ranks New Jersey 30th in the nation with an average annual premium of $1,319.
Taxes
New Jersey taxes are among the highest in the nation. The top tax rate in New Jersey's progressive state tax system is 10.75% for those over $5 million. That may sound high, but it's still lower than the top income tax rates in California and Hawaii.
Property taxes in the Garden State are the highest in the nation, however, with an average effective property tax rate of 2.40%. This is significantly higher than the national average of 1.19%.
Miscellaneous Cost of Living Facts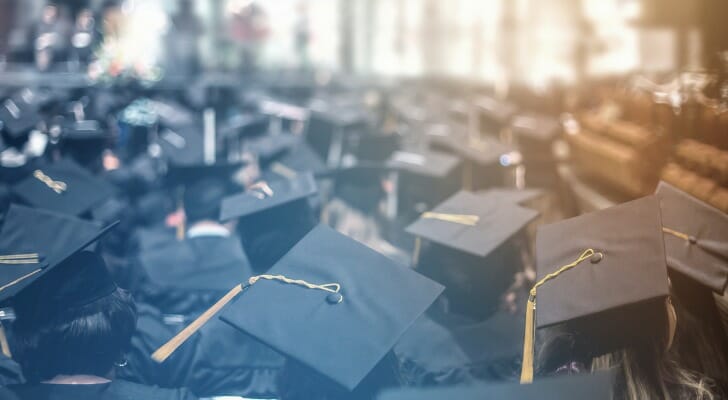 New Jersey is home to Princeton University, which consistently ranks as one of America's best colleges. Aside from Princeton, New Jersey residents have lots of options for higher education, including Stevens Institute of Technology, Rutgers, The College of New Jersey and New Jersey Institute of Technology.
Many of New Jersey's attractions are free. It won't cost you a thing to stroll along the Atlantic City boardwalk, admire the Victorian houses of Cape May or check out the Princeton University campus and the excellent free art museum there. You can also visit the Liberty Science Center for $27.99 or the Grounds for Sculpture art park for $28.
Financial Tips During a Move
Photo credit: ©iStock.com/jyeater, ©iStock.com/eyegelb, ©iStock.com/TheaDesign