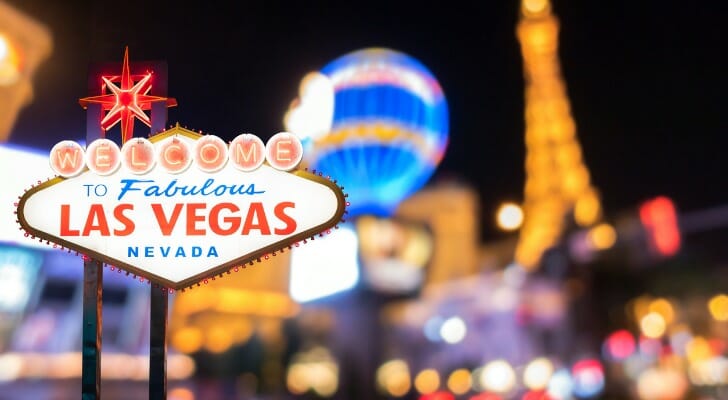 Considering a move to Sin City? While it's common to blow a bit of money on a fun-filled weekend in Las Vegas, anyone settling there for the long haul will want to follow a more sustainable spending plan. Having a solid understanding of the overall cost of living in the city is a good way to evaluate whether it's a good choice for you or not.
Housing in Las Vegas
Las Vegas experienced a big housing boom in the years leading up to the financial crisis. Unfortunately, the city was hit hard by the recession and the housing crash that came in 2008. The market has stabilized now, and home prices are climbing once again. In fact, from 2000 to 2018, Las Vegas homes appreciated by 91.71%, according to NeighborhoodScout.
If buying a home is within your means, the prices in Vegas are manageable. A 2018 report by the National Association of Realtors has the median price of a single-family home in the Las Vegas metro area at just over $295,000. This compares favorably to other large cities in the West, as San Francisco ($952,400) and Portland ($389,000) are much more expensive.
Anyone unsure of whether they can afford a down payment may want to consult with a financial advisor.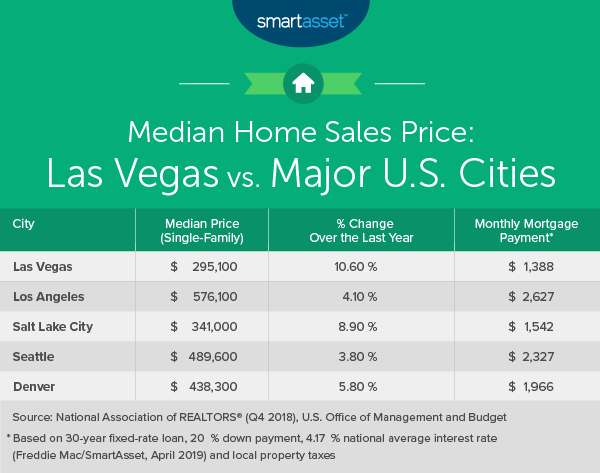 Renting in Las Vegas
Renters in Las Vegas face a less volatile market, as rentals in the city are relatively affordable. According to Apartment List's March 2019 data, studios in Las Vegas go for a $763 median rent. A one bedroom place will cost you $933 a month, and a two bedroom runs $1,157.
Although each of the rents above are cheaper than national marks, they are a bit pricier than the rest of Nevada. Here's how Las Vegas rents compare to statewide medians:
Studio: $725 ($38 less than the Las Vegas median)
One bedroom: $883 ($50 less than the Las Vegas median)
Two bedroom: $1,109 ($48 less than the Las Vegas median)
Three bedroom: $1,610 ($74 less than the Las Vegas median)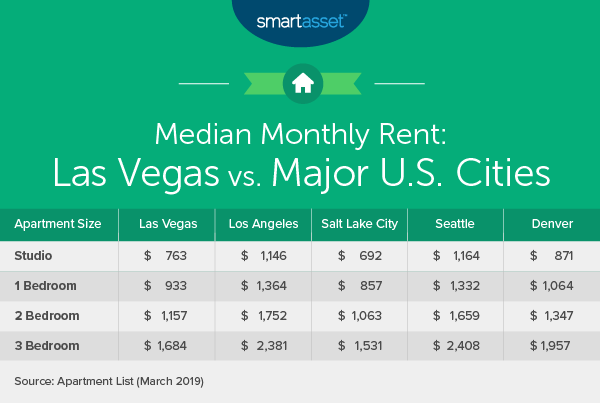 Utilities
Utilities are an ever-present cost in every American's life, regardless of whether they rent or buy. May 2019 data from Numbeo.com indicates that a basic utilities package for a 915-square foot place in Las Vegas could cost you $148.24 per month. This estimate includes electricity, heating, water and garbage. Internet costs about $68.28 a month in Vegas, which is around $6 above the national average.
Food
Despite being in the middle of a desert, Las Vegas' food costs remain fairly low. According to Numbeo.com, the recommended minimum daily food budget for a Las Vegan is $9.23. That works out to roughly $286 a month, which is almost $40 beneath the U.S. average.
If you want to eat at a restaurant, your costs will inherently raise. A meal at an inexpensive restaurant in Las Vegas will cost you around $15, according to Numbeo.com. If you've got a big date, a three-course meal for two at a mid-range restaurant will cost you around $50.
Transportation
Las Vegas isn't exactly famous for its public transportation, but it does provide some options for those without a vehicle. The Las Vegas Monorail provides service along the Strip. A single ride will cost you $5.
Prices for the monorail go up for unlimited rides and day passes, up to a maximum of $56 for an unlimited seven-day pass. If you live in the state and have a Nevada driver's license, you'll receive a resident discount that drops the single ride price to $1.
Las Vegas has a bus system, too. It's run by the Regional Transportation Commission of Southern Nevada. A 30-day pass will cost you $65, with a reduced price of $32.50 for youth, seniors and people with disabilities.
For car owners, the average cost of a gallon of gas in Las Vegas is $3.46, according to GasBuddy (May 2019). While that's below average for the state of Nevada ($3.49), its 59 cents higher than the $2.87 national average. Nevada's gas taxes are the 17th-highest in the country at 33.78 cents per gallon.
Taxes
Anyone who's been to Las Vegas as a tourist probably knows about the city's steep hotel tax of 13.35%. The city also has an 8.25% sales tax. The good news, though, is that Nevada has no state income tax.
Property taxes in Nevada are relatively low. Clark County, home to Las Vegas, has an average effective property tax rate of 0.80%. For reference, the highest county rate in Nevada is 1.04% (Pershing County) and the lowest is 0.47% (Eureka County).
Miscellaneous Cost of Living Facts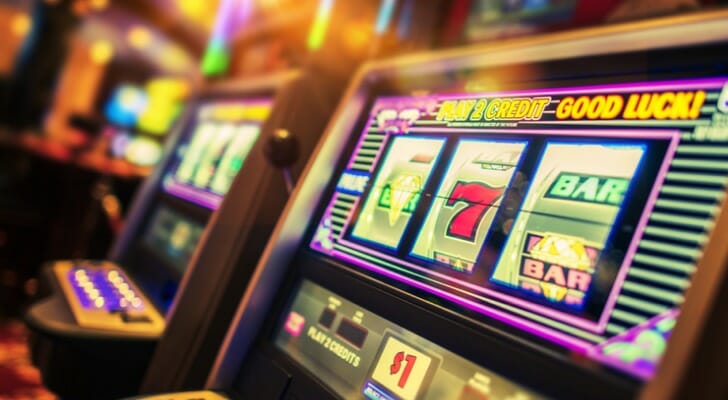 In 2018, the Las Vegas Strip's gaming revenue was $6.6 billion, according to the University of Nevada, Las Vegas (UNLV). Clearly spending at casinos is a big part of life in Vegas. Still, behind all that spending and glamour is a tough life for many low-income residents of the city. The 16.2% poverty rate in Vegas is around 4% higher than the national average.
Tips for a Big Move to Vegas
Finding a way to manage your money for both the short- and long-term is obviously difficult. Tossing a major move to a big city like Las Vegas can complicate things even further. For help taking care of your finances, SmartAsset's financial advisor matching tool can pair you with up to three fiduciary advisors in your area. All you need to do to get your matches is answer a short questionnaire regarding your current and future financial situations. SmartAsset also has a rundown of the top financial advisor firms in Las Vegas.
Depositing your money with a bank that has strong interest rates and low fees is extremely beneficial for your long-term financial health. If you're totally new to Las Vegas, here are some local banks to pick from: Meadows Bank, Heritage Bank of Nevada, Farm Bureau Bank FSB, Royal Business Bank and Western Alliance Bank.
Photo credit: ©iStock/vichie81, ©iStock/welcomia