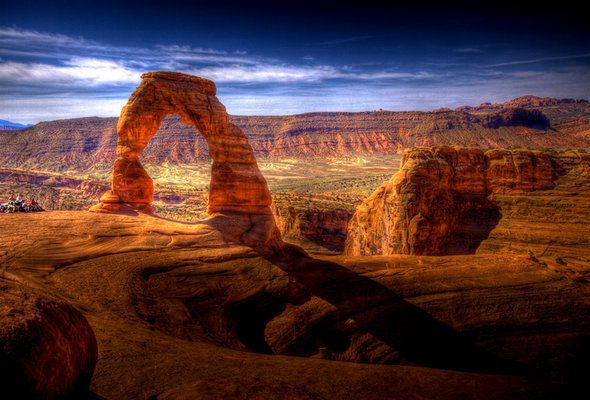 Thinking of moving to Utah? We don't blame you. The state is known for its high quality of life, low crime and beautiful landscape. Utah is more affordable than neighboring state Colorado but offers similar climate and access to stunning mountains. Here are 15 things to know before moving to Utah.
Find out now: How much house can I afford?
1. Utah's national parks will blow you away.
Utah is home to five national parks: Zion, Bryce Canyon, Capitol Reef, Canyonlands and Arches. If you've seen pictures of some of the stunning rock formations in Utah, you're probably already excited to check out the state's scenery. Utah's beautiful national parks are not to be missed.
2. The job market in Utah is in good shape.
Utah has a robust job market and its residents tend to have a high quality of life. Salt Lake City and Provo, Utah both regularly make lists of cities with the strongest job markets. Salt Lake City topped SmartAsset's list of the best cities for creatives in 2018.
3. Salt Lake City is far from boring.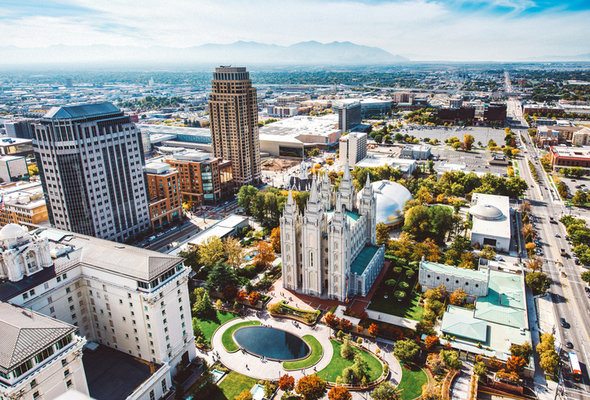 Though in some quarters Salt Lake City might have a reputation as a homogeneous, staid city, the reality is something quite different. If you're moving to Utah in search of a lively social scene, Salt Lake City should leave you pleasantly surprised. It doesn't hurt that the state has a booming craft beer industry.
4. Salt Lake City is a travel hub.
Another benefit to living in or near Salt Lake City is that the city is a travel hub. It's Delta's western hub, second in size only to Atlanta among U.S. Delta hubs. So if you travel frequently for work or pleasure, living in Salt Lake City gives you plenty of options.
5. The Sundance Film Festival is quite a scene.
The Sundance Film Festival give an annual boost to Utah's economy. The film festival, held each year in Park City, Utah, attracts a wealthy crowd with plenty of money to spend on food, accommodation and more. If you love film (or celebrity-spotting), check it out.
6. Utah home prices are on the rise.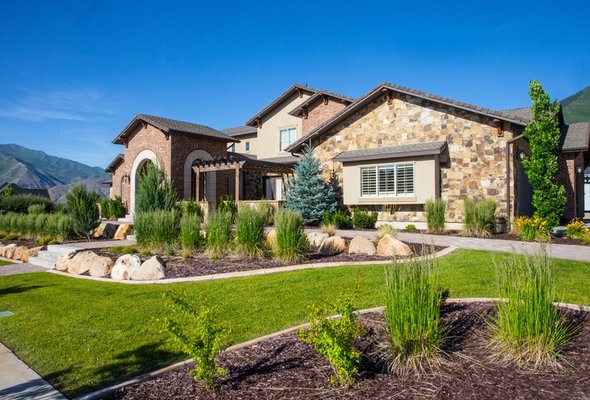 According to Zillow, the median home value in Utah is $233,200 and Utah home values have risen 7.4% over the past year. The home price increase is expected to continue, so if you're thinking of buying a home in Utah, chances are good that you'll get a return on your investment, at least in the short term (longer-term trends are harder to predict).
If you're planning on taking out a home loan in the Beehive State, be sure to use our Utah mortgage calculator to see how much it may cost you. And check out current Utah mortgage rates.
7. Do the math before retiring to Utah.
Utah is one state that taxes Social Security benefits. Withdrawals from retirement accounts are fully taxed, too. Utah is not the least retirement tax-friendly state but it's not the most retirement tax-friendly state, either.
8. Utah is a flat-tax state.
Utah has a flat state income tax of 5%. If you're a fan of flat taxes you'll be right at home, but if you're thinking of moving to Utah from a state with no income tax, you're in for a change. Property taxes in Utah are on the low side, while sales taxes are around the U.S. average. Utah has no estate tax.
9. Winter sports are huge in Utah.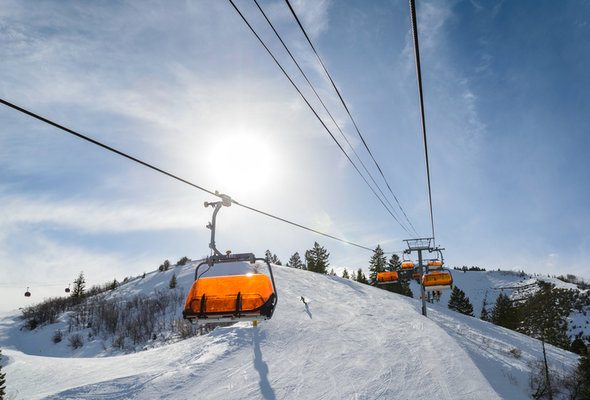 Winter sports, especially skiing and snowboarding, are huge in Utah. They're a big part of the state economy, but they're also popular with locals who relish the active lifestyle and the chance to get outside during the colder months.
10. Utah has some unique specialty foods.
Ever heard of Fry Sauce or funeral potatoes? If not, you'll learn about these foods – and other Utah specialties – after moving to Utah. Utahns are also famously partial to Jello, so watch what you say about the retro food item when you're around Utah residents.
11. Utah's economy is diversified.
Utah's economy encompasses mining, tourism, finance, agriculture, petroleum and more. That's part of why the state's job market is so robust. If you're moving to Utah and you're not sure which industry is right for you, you'll benefit from the range of opportunities in the state.
12. Utahns love genealogy.
In part because of the Mormon heritage shared by so many Utahns, the state is a center for genealogical research. Researching one's family tree, getting in touch with one's roots and generally feeling a connection to ancestors are all big in the Beehive State.
13. Provo, Utah is having a moment.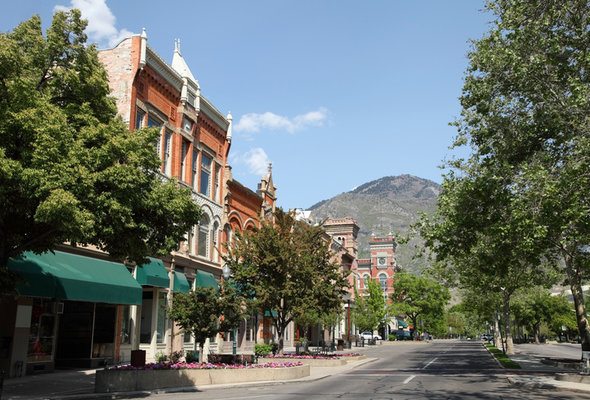 Provo, Utah is making headlines for its low unemployment rate and high quality of life. The city made SmartAsset's list of the Top 10 Cities for Career Opportunities in 2016, as well as other top 10 lists, such as the Metro Areas With the Most Mansions.
14. Utah is a red state.
Utah is reliably red when it comes to politics. If you're moving to Utah from a blue state, you'll find that some views and attitudes are pretty different. Utahns are famously friendly, though, so political differences don't have to be a source of conflict.
15. Utah is great for stargazing.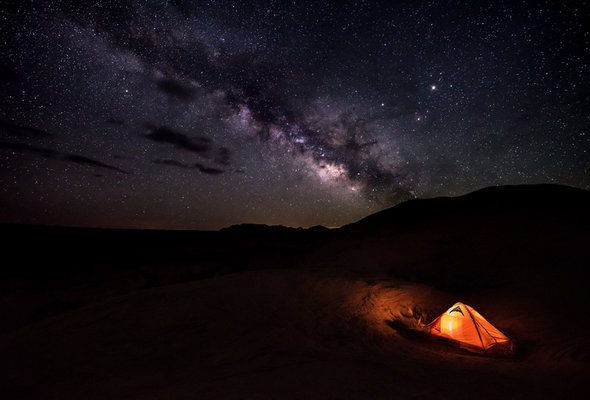 Utah has some amazing stargazing sites. If you've never camped before or you've never seen the Milky Way, moving to Utah is a great opportunity to cross both those things off your bucket list.
Bottom Line
Utah is attracting many new residents who are drawn to its landscape, economy and quality of life. If you want to join the wave of folks moving to Utah, we're guessing you'll find a lot to love.
Next Steps If You're Moving to Utah.
If you'll be switching jobs once you move, your paycheck could end up looking quite different than it does now. Try using our Utah paycheck calculator to estimate what your new take-home pay will be.
A financial advisor can help you navigate big life changes like a cross-country move, or just help you to meet your financial goals in general. A matching tool like matching tool like SmartAsset's can help you find a professional to work with to meet your needs. First you answer a series of questions about your situation and your goals. Then the program matches you with up to three financial advisors who meet your needs. You can then read their profiles to learn more about them, interview them on the phone or in person and choose who to work with in the future. This allows you to find a good fit while doing much of the hard work for you.
Photo credit: ©iStock.com/EvanTravels, ©iStock.com/ferrantraite , ©iStock.com/stevecoleimages, ©iStock.com/Adventure_Photo, ©iStock.com/DenisTangneyJr, ©iStock.com/kwiktor