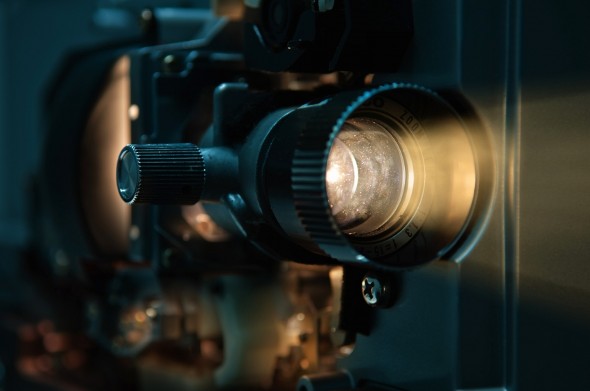 These days it seems like film festivals are a dime a dozen. From the glitzy red carpet of the Cannes festival to the casual vibe at Sundance, film festivals are a chance to premiere new films, generate buzz and get distribution deals. Some big-name directors got their start with independent films at festivals. How do these filmmakers make money and how do the festivals themselves turn a profit? Let's a take a deeper dive.
Check out our cost of living calculator.
What Makes a Film Festival
The tradition of holding film festivals to showcase works of cinematic art has its origins in the 1930s. It was Italian fascist dictator Benito Mussolini who called for the first-ever film festival, held in Venice in 1932. Mussolini wanted to compete with Hollywood's cultural power and to raise Italy's profile as a film powerhouse.
The film festival in the French Riviera city of Cannes, originally slated to take place in 1939, was to be a counterweight to the Venice festival. The film festival at Cannes was designed to celebrate free expression and the films of non-fascist nations. It had to wait until after the end of WWII, though.
It was in the post-war period that film festivals really got going, with a reboot of the Venice festival, the launch of the Locarno festival and the first official Cannes festival. In the 1950s, the media coverage of famous attendees, particularly at Cannes, established the film festival as a cultural touchstone.
These days, there are film festivals of all sizes. Some are famous for premiering films, while others mostly play films that have already premiered at other festivals. For critics, filmmakers and actors, the film festival circuit is now a year-round affair.
Film festivals hire programmers to select the films that will screen at the festival. In some cases, filmmakers can submit films directly to a festival, but often festival programming depends on the informal networking between directors and programmers.
Every year's Oscar winner premieres at a film festival. If you keep an eye on the news coming out of festivals you'll get a good idea of which films are destined to be on every critic's shortlist.
Related Article: Are Oscar Winners Actually Financial Losers?
How Filmmakers Make Money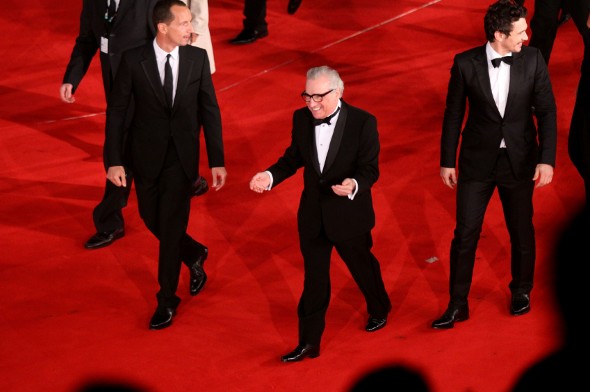 The short answer to the question of how filmmakers make money from film festivals is that they often don't. In fact, in some cases they lose money because they have to pay to submit their films. Not every filmmaker receives a screening fee if his or her film is selected.
Instead, the value of participating in a film festival lies in the opportunity to get distribution deals. Distributors and studio executives attend festivals looking for talent. They're either looking for films to pick up and distribute or for directors to hire for future projects. Because film festivals provide both networking opportunities and publicity, they don't always have to pay filmmakers for the right to screen films.
At festivals, directors pitch producers on their films, producers sell those films to distributors and distributors sell the lucky films to cinema chains. In addition to getting a distribution deal on their festival film or a deal on a new film, filmmakers stand to make money from a festival if they win a prize.
If your film is accepted to a festival, you have a chance of winning prize money. For example, the Cannes Prize Un Certain Regard is designed for young filmmakers and comes with a 30,000-euro award. The winner in the Un Certain Regard category also gets a grant to assist with film distribution.
Still, film festivals represent a lot of money invested into the films that are submitted and screened. According to Cultural Weekly, "the total estimated financial investment in features submitted to Sundance in 2015 tops $4.65 billion — $3.93 billion invested in dramatic features, and $718 million in documentaries."
Not all of those films are selected to screen at Sundance. Cultural Weekly estimates that for the films accepted, "$134.3 million was invested in dramatic features, and $18 million was invested in documentaries." And not all of that money will be recouped due to the competitive nature of the film world. Investing in films isn't the same as investing in an index fund. There's a lot more risk involved and a lot more expertise needed.
Certain festivals have better distribution stats than others. If your film is selected to screen at Sundance you can feel pretty good about your chances of getting a distribution deal. The same doesn't hold for smaller, more under-the-radar festivals.
Showing a film at a festival is essentially a "loss leader," a sale for less than something (in this case a film) is worth, designed to drum up interest and stimulate future sales. Needless to say, this strategy doesn't always pay off.
And even if your film gets a distribution deal it may never be released. Sometimes studios will buy films at festivals and then sit on them, keeping them in the vault for release at a later date – or never.
If you don't get a distribution deal from one festival you can always take your film to more festivals and try your luck with a new crowd. The screening fee you get from a regional festival will be greater if your film premiered at Sundance or SXSW.
According to The Film Collaborative, the median screening fee for a film that premiered at Sundance is $32,650, $34,483 for a film that premiered at SXSW. By contrast, a film that didn't premiere at a top festival has a median screening fee of $12,825.
How Film Festivals Make Money
Festivals have several ways of making money. For one thing, they sell tickets. For another, they solicit corporate sponsorship. Sponsoring a film festival provides major brand enhancement. The bigger the festival, the more competition there is for sponsorship rights.
Previous Cannes festival partners have been Chopard, Nestle and HP. On its sponsorship page, the festival touts its social media presence and attendees. That's a lot of brand visibility.
At Cannes, brands can also sponsor gifts given to celebrities in gifting suites. A company can have its name on the wall of the gifting suite and have celebrities pose with branded gifts. The company that runs the festival reportedly charges brands up to $40,000 for being a gifting suite sponsor.
Gavin Keilly, CEO of the event and marketing company GBK, which ran the 2013 Cannes luxury gift lounge, said brands see impressive return on their investments in festival gifting suites. Keilly told CNBC that the brand Revitalash "received the equivalent of $2.3 million in advertising after spending $50,000 with GBK on gifting suites."
Here in the U.S., the Sundance festival says it generates over $65 million in media value annually. 46,000 people attend the festival in Park City, Utah.
One reason advertisers like film festivals is that festival attendees tend to have plenty of money to spend. For example, at Sundance, over 50% of attendees have a household income of $100,000, while 26% have a household income of over $200,000.
Another reason is that festivals tend to generate plenty of buzz in the traditional media and on social media. In 2013 alone, the Sundance festival generated over 31,000 articles in print and online. During 2013's ten-day festival, the Sundance website received over 3.2 million page views and over 688,000 visitors.
Another prestigious U.S. festival, the Telluride festival, sells sponsorship rights for between $50,000 and $300,000. According to the festival's sponsorship deck, 37% of Telluride attendees have income of over $200,000. 41% of attendees have Bachelor's degrees and 49% have graduate degrees.
In 2014, the Telluride festival received $45,000 from the Telluride Mountain Village Owners Association. It showed the town's buy-in and support for the festival, but was a drop in the festival's bucket.
The Future of Festivals
There's talk of film festivals as an alternative distribution circuit for films. So, instead of a film going to a festival to find a distributor, in this new model the festivals are the distributors. That's partly due to the fact that there are so many festivals, and partly a response to the demands of the market.
For independent films that are never going to be a big box office smash, a round on the film festival circuit may never lead to a distribution deal in cinema chains. Instead, a film could make money from a combination of generating press at festivals and making money from alternative distribution at museums, cultural centers, smaller festivals and other events.
Filmmakers whose films have generated buzz from festivals can make money from speaker fees as well. Documentary filmmaker Paul Devlin made $10,000 for a single speaking arrangement after his film BLAST! generated buzz at festivals.
Another reason that film festivals seem to be here to stay is that they make money for the towns and cities that host the festivals. According to a report by the Bureau of Economic and Business Research at the University of Utah, in 2014 Sundance festival attendees "spent a total of $63.9 million during the 10-day period from January 16 to January 26. Of this amount, visitors to Utah (nonresidents) spent almost $59.3 million and Utah residents spent $4.6 million."
If you live in a place that's hosting a film festival, you could always try renting a room on Airbnb to claim your piece of the film festival economy.
Related Article: The Top 10 Jobs for Salary and Growth in 2015
Bottom Line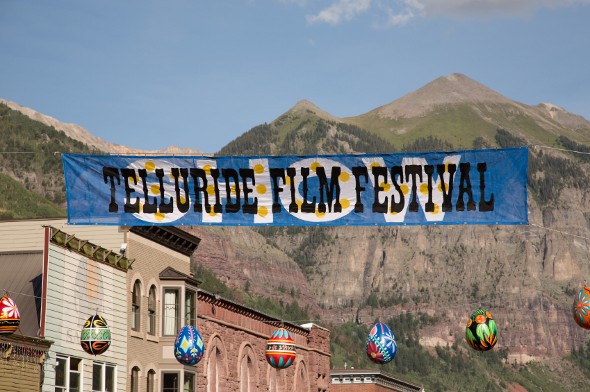 For some filmmakers, bringing a prestigious film to a festival is a stepping stone to serious Hollywood money. For example, Colin Trevorrow made the independent film Safety Not Guaranteed for $750,000. He brought the film to Sundance where he and the film caught the eye of Hollywood studio bigwigs. He was tapped to direct Jurassic World, with a budget of $150 million. Fortunes can be made – and lost – at film festivals.
Update: Have financial questions beyond film festivals? SmartAsset can help. So many people reached out to us looking for tax and long-term financial planning help, we started our own matching service to help you find a financial advisor. The SmartAdvisor matching tool can help you find a person to work with to meet your needs. First you'll answer a series of questions about your situation and goals. Then the program will narrow down your options from thousands of advisors to three fiduciaries who suit your needs. You can then read their profiles to learn more about them, interview them on the phone or in person and choose who to work with in the future. This allows you to find a good fit while the program does much of the hard work for you.
Photo credit: © Carlos Gomez Bové, © EdStock, © YaskoCreative