Life insurance is one of the first investments that many people make when solidifying their financial future. There are a lot of terms that are unique to life insurance, and some can be confusing. If you've ever looked at your life insurance policy and wondered what the cash surrender value is, then you're not alone. With this in mind, here is everything you need to know about your life insurance policy's cash surrender value and what you should consider before canceling your life insurance policy. It can also be advantageous to work with a financial advisor as you decide upon your insurance strategy.
What Is the Cash Surrender Value?
In short, the cash surrender value of a life insurance policy is the amount of money that you can receive if you decide to cancel your cash value life insurance policy. You may also receive the surrender cash value if you allow your life insurance coverage to lapse. The amount is usually the same as the policy's cash value minus any fees you owe on the policy or any debts you've taken out against the policy.
Because the cash value on life insurance policies grows over time, the cash value is typically much higher on policies that have been held for longer. The cash value also earns interest over time, so many people use the cash value as a long-term savings strategy.
How Does Cash Surrender Value Work?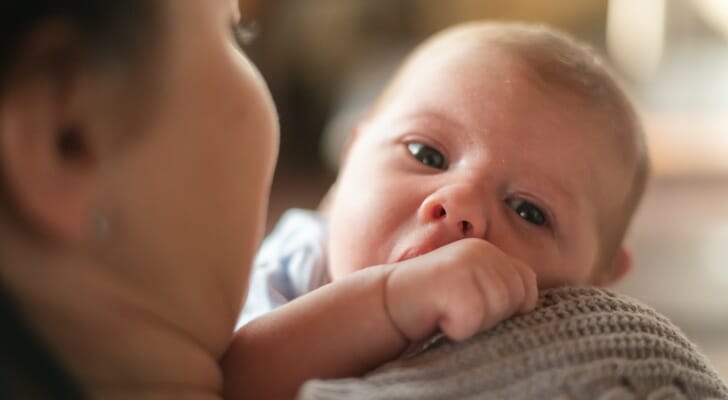 Cash value life insurance policies such as whole life, universal life and variable universal life insurance policies gain cash value over time. This amount accumulates as policyholders pay their premiums because the premium payments go toward the death benefit protection, the fees and costs of the policy and the cash value of the account. Additionally, whole life insurance policies receive dividends. These dividends can be used to increase the cash value of the policy.
Universal life insurance policies pay an interest rate that is used to increase the cash value. Variable universal policies invest portions of the premiums into mutual fund accounts that can boost the cash value of a policy.
Regardless of how the cash value is funded, the cash value is designed to grow over time and accumulate interest. The longer a person holds their life insurance policy, the higher the cash value will be.
Then, if someone chooses to cancel his policy, the cash value will be a major determining factor in the cash surrender value. The cash surrender value is determined by first evaluating what the cash value of the policy is, then subtracting any fees that the insurer will charge to liquidate the policy. Some companies will charge a flat fee or a percentage of the total cash surrender value. This fee can be up to 12% depending on the age of the policy. The cash surrender value will also subtract any other loans you may have made against the cash value.
It is important to note that the cash surrender value will always be less than the cash value, and substantially less than the policy's face value.
Most of the time, the cash surrender value will be tax-free up to the dollar amount of premiums that a policyholder has made. However, the cash value of a life insurance policy might also earn dividends and interest. If you decide to cancel your life insurance policy, these dividends, interest or any capital gains become taxable income.
Alternatives to Surrendering a Life Insurance Policy
Now that you understand the financial implications of canceling a life insurance policy, you might be wondering if there are alternatives to surrendering a life insurance policy. Depending on your current financial standing and future financial goals, the following options might be a better solution.
Withdraw the Cash Value
One alternative to surrendering a life insurance policy is to withdraw the cash value. This option is available to you permitting that there is money in the cash value of the policy. It's important to note that it will be tax-free up to the amount that you have contributed to the cash value.
For example, let's say that you have had your whole life insurance policy for 15 years and you have contributed at least $1,000 per year to the cash value. Let's also assume that the cash value has accumulated $1,000 total in dividends, so it is worth $16,000. You could borrow $15,000 tax-free and would only pay taxes on the $1,000 that you earned in dividends.
This is a good option for someone who wants to continue paying their premiums but needs to access their cash reserves.
Use the Cash to Pay Premiums
If you do not have the cash to make your monthly premiums but want to keep your life insurance in effect, you could choose to use the cash value in your policy to pay your premiums. This is a good option for someone strapped for cash on a monthly basis but who still wants to protect their beneficiaries' financial health in the long run.
Many policies will allow policyholders to pay their premiums temporarily or permanently. The ability to pay premiums with a cash value depends on the amount of cash value available. For example, if the policy has only been in effect for a few years, the cash value might only be big enough to make several months' worth of premium payments. However, this might be long enough for a policyholder to get back to a point at which he can afford his monthly premium payments.
If you are having trouble making your monthly payments due to job loss because of disability or permanent injury, you might want to see if your policy has a disability rider. A disability rider will cover your premium payments if you are no longer earning an income due to disability and can help keep your insurance coverage in place.
Sell Your Insurance Policy
A third alternative is to sell your insurance policy to a life settlement company. If you no longer need your life insurance policy, you might be able to get more money by selling your policy than by simply surrendering it. This is a good option for people who no longer need their life insurance but do want to access as much of their cash value as possible.
To sell your policy, you will first need to contact a licensed life settlement company. Then, they will give you an offer on your life insurance policy based on the policy, your age and your overall health. Your goal as a policyholder will be to receive a cash payment that is larger than the cash surrender value offered by your insurer. It is important to note that this amount will always be less than the death benefit of your policy.
If you choose this option, you should know that the policy will remain in effect, but you will be transferring ownership. Therefore, the company that purchases your policy will be able to change the beneficiary and will both take over the premium payments and receive the death benefit when you die.
The Bottom Line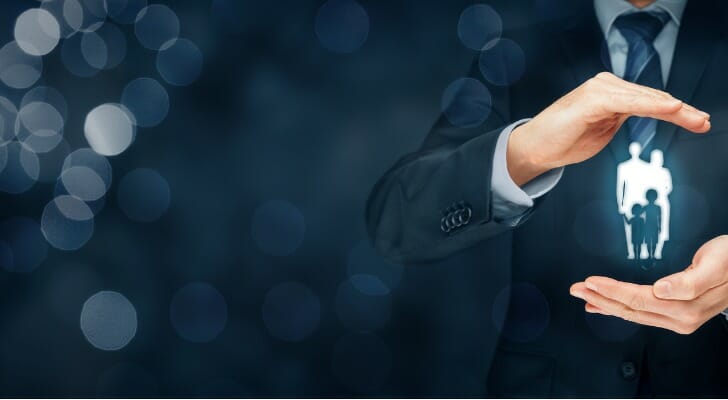 If you are looking for ways to access cash without taking out debt, you might think that surrendering your life insurance policy is the best way to do so. However, surrendering your policy will mean that you no longer have a death benefit that can be extremely helpful for your beneficiaries. Additionally, surrendering your policy will mean giving up part of your cash value to fees and taxes. Therefore, you might want to consider the alternatives to help you access your cash and keep your policy in place.
Insurance Planning Tips
Your selection of an insurance policy can have lasting effects on your overall finances, especially once you reach retirement. If you're unsure of which policy to go with, a financial advisor may be able to help. SmartAsset's free matching tool can make finding an advisor easy, as it pairs you with as many as three local advisors depending on your needs. Get started now.
Looking for a quick way to see how much insurance you need to buy? Use SmartAsset's free insurance tool. It is always a good idea to speak with a financial advisor before making a decision that will impact you and your family's financial futures.
Photo credit: ©iStock.com/Drazen Zigic, ©iStock.com/FatCamera, ©iStock.com/Jirsak