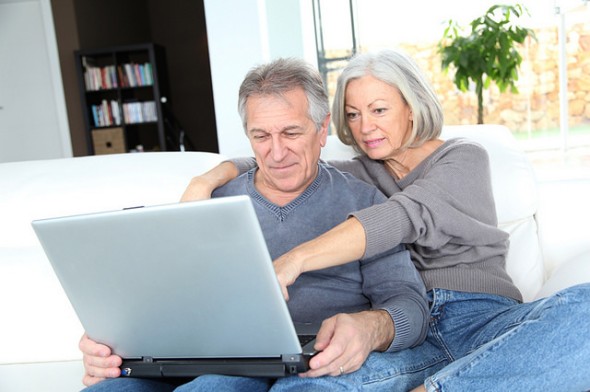 Most people think of life insurance in terms of the payout it provides beneficiaries after the policyholder dies. But certain types of life insurance can provide financial benefits, including a stream of income, for the policyholder during his or her lifetime. The main objective of life insurance, though, is to take care of loved ones should you die. So if you don't have dependents, there are better ways to plan for retirement. At least, life insurance shouldn't be your main retirement savings vehicle. If you do have dependents, here's a look at how permanent insurance products can provide supplemental income.
Compare life insurance quotes now.

Building Cash Value with Whole Life
Unlike term life insurance, which covers only a set number of years, whole life insurance is meant to be for life. When you die, your beneficiary will receive a set amount of money, which was determined when you bought the policy and the premium was calculated.
Though it's also called permanent life insurance, whole life is in force only as long as you make the required payments, of course. If you skip a payment and don't make it up during the grace period, your policy will be terminated. If you want to continue to be covered, you'll have to buy a new contract, at which point, you'll be older and your premium will likely be higher.
Because whole life insurance will definitely pay a death benefit someday, it is significantly more expensive than term life insurance, which may expire before the policyholder dies. But the trade-off is that part of your payments goes toward the policy's cash value. This cash value belongs to you. Depending on the policy, you may also earn interest or dividends on a tax-deferred basis.
The cash value of your policy is one reserve you can count on in retirement. So if you need a lump sum unexpectedly, you can either withdraw it or borrow it from your life insurance account. Generally, you can borrow against the policy up to the amount of cash value without owing tax. If you're receiving dividends, you won't owe tax on them until they exceed the total amount of premiums you've paid.
That said, it's important to be careful about how much you borrow. The interest rate will be high, and though you don't technically have to repay loans in your lifetime, the outstanding loan balance will come out of the death benefit your heirs receive.
Determine your life insurance needs with a financial advisor's help.
Investing With Universal Life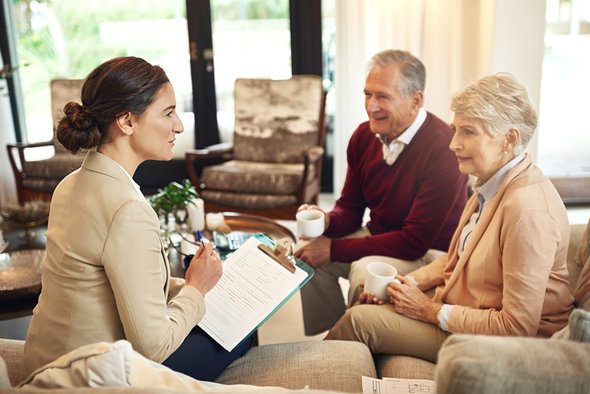 Universal life insurance is another type of permanent coverage. You also accrue cash value as you pay premiums, but the amount of your premiums can vary. This gives you some flexibility if you're having a financially tough year. So in good years, you can pay more toward your cash value. In rough years, you can, if you want, pay only the cost of insurance.
Another way universal life insurance is different from whole life: the investment component. After deducting the costs of the policy from your payment, the insurance company credits the rest to you, in the investment vehicle of your choice. The investment returns are yours and go into the cash value of your policy. You can borrow against them tax-free up to the point that withdrawals exceed what you've paid.
Of course, the big downside to universal life is that returns aren't guaranteed. So if you are putting your savings in the policy rather than the stock market because you are worried about risk, you will still have exposure. You may want to review the prospectus carefully before choosing this type of coverage.
Converting Permanent Insurance to an Annuity
So you've successfully built up a substantial amount of cash value in a whole life or universal life policy. From there you can convert that to an annuity, creating a regular stream of income.
An annuity is a type of contract that you purchase from a life insurance company. Typically, you fund what's called an immediate annuity with a lump sum. The insurer then pays you a fixed amount for the duration of your life. A lifetime annuity allows you to receive payments until you die. They may even continue providing benefits, albeit reduced, to your spouse, for an additional cost.
Normally, if you cash out a permanent life policy you'd have to pay taxes on the earnings. However, a 1035 exchange allows you to switch to an annuity tax-free. You will, however, lose the death benefit associated with the policy. So you should make sure this move is the right one for your financial situation before you proceed. On the one hand, making the switch will provide some more cash flow for your golden years. On the other hand, you will not be leaving a life insurance payout to your heirs – and unless you pay extra, your annuity payments end on your death.
Bottom Line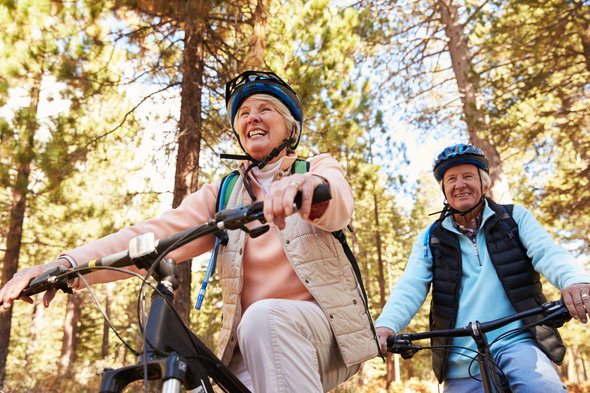 If you already have a whole life insurance policy where you've accrued a sizable cash value, converting it to an annuity will provide a lifetime stream of income. But don't make the switch if you don't need the regular payouts. If you just need a cash infusion, it may make more sense to borrow the money from your account or even withdraw it. If you don't already have whole life insurance, you should consider other savings vehicles first. This is the especially the case if you don't have dependents.
Tips for Planning for Retirement
Don't go it alone. A financial advisor can help you figure out not just what kind of life insurance policy you need, but which company offers the best terms. To find a great advisor, use SmartAsset's matching tool. It's free, takes five minutes and recommends up to three advisors based on your needs.
Know how your age when you retire affects your Social Security benefits. The most that people who filed for Social Security at age 70 will receive in 2020 is $3,790 per month. That number for people who filed at full retirement age (66 or 67, depending on when they were born) is $3,011. Our Social Security calculator will help you determine how much you can expect, whether you retire at 62, 67 or 70.
Photo Credit:©flickr, ©iStock.com/Peopleimages, ©iStock.com/monkeybusinessimages