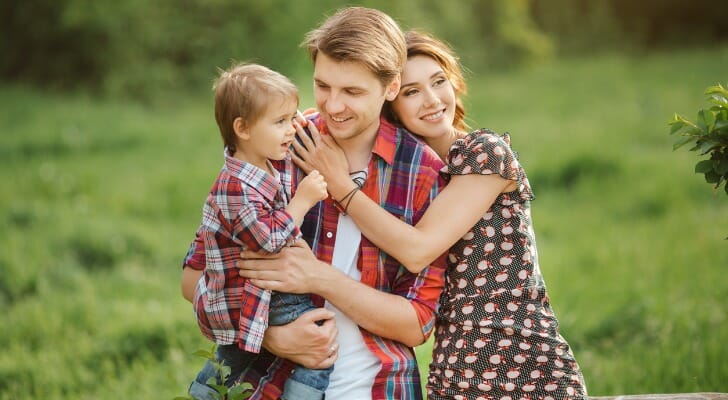 When buying a life insurance policy, it's important to remember there is no one-size-fits-all policy. Therefore, insurance companies allow policyholders to purchase riders to help customize their policies. A life insurance rider is an add-on that you have the option to buy and integrate into your life insurance coverage. These riders vary in purpose and can even allow people to change how they pay for their policies.
A financial advisor can help answer questions about life insurance and how it fits into your financial plan.
What Is a Life Insurance Rider?
Life insurance policies offer a death benefit in exchange for regular premium payments. However, some people have needs that go beyond the death benefit. They may want to be sure that their premium payments would be covered if they were injured and could no longer work. They may also want a refund on their premium payments if they outlive their term insurance. When policyholders need these extra protections, they can purchase riders.
A life insurance rider is an addition of terms and conditions to a life insurance policy that a person can choose when they purchase their life insurance policy. These terms and conditions come at an additional cost but add benefits to the insurance coverage.
How Does a Life Insurance Rider Work?
When buying a life insurance policy, you should have a conversation with your insurance agent about your financial goals and what you hope to gain from having life insurance. Depending on what additional protections you need, the agent can make recommendations for what riders, if any, are appropriate. Even if you don't need additional riders, it's important to understand all the options before making a purchase.
Riders can only be purchased at the time that the policy is purchased. Therefore, policyholders need to know what is available to them before purchasing their life insurance policy.
Riders will raise a policyholder's monthly or annual premium due to the additional benefit they offer. The amount will vary based on the size of the policy and what the benefit of the rider is. These additional payments will help to cover the cost of the rider should the policyholder exercise the rider in the future.
Types of Life Insurance Riders
Because life insurance policies vary by the policyholder's needs, there are many types of riders to choose from. Here are some of the most common insurance riders and the benefits they provide.
Accelerated Death Benefit Rider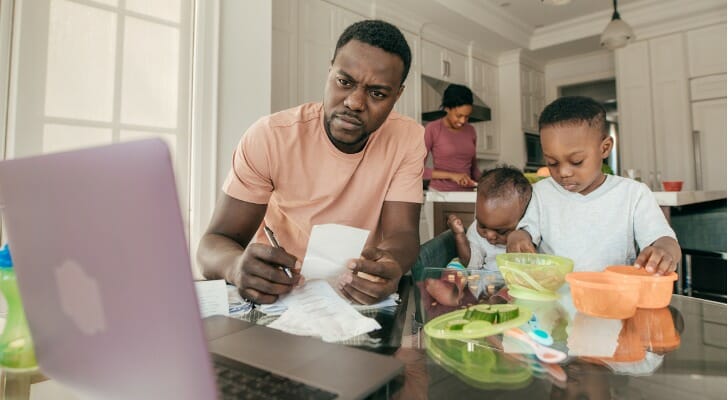 Also called a living benefit rider, this rider is often included in policies free of charge. The accelerated death benefit rider allows policyholders to take an advance on the death benefit of their policy if they are terminally ill. Some policies have different definitions of terminally ill, but most will give an advance on the death benefit if the policyholder has a life expectancy of a year or less.
Many policyholders will use this benefit to pay for medical expenses or other bills before their deaths. This will help alleviate the financial burden that could be left behind for family members.
Critical Illness Insurance Rider
Critical illness riders provide early access to a policyholder's death benefit to help pay for some bills resulting from the treatment of a critical illness. These illnesses often include heart attacks, strokes, kidney failure and other conditions or events that would significantly limit a policyholder's life expectancy.
This rider allows the policyholder to use the death benefit before actually dying. However, if you use any of the death benefit before you die, only the remaining balance be paid out to the beneficiaries.
Return of Premium Rider
When a policyholder takes out a return of premium rider, it guarantees the return of the full amount that they paid toward their premiums if they outlive their term insurance policy. The cost of the rider will depend on the policyholder's investment risk.
Spousal Insurance Rider
Many people purchase life insurance to help financially protect their loved ones that depend on their income for support. A spouse likely depends on a policyholder financially and typically contributes to household income. By adding a spousal insurance rider, a policyholder can insure the spouse's life and receive a death benefit if the spouse dies before the policyholder.
Child Insurance Rider
Many children don't need life insurance, but a parent might want to take out life insurance on them via a child insurance rider in case the child dies prematurely. These are a good way to receive a small amount of insurance that would cover the expenses of a funeral and some health care costs in case of an accident.
Unlike other riders, you can add a child insurance rider when a newborn child is at least two weeks old. The rider will expire when the child turns 18 years old. Additionally, child insurance riders can cover all the children in a household rather than be per child.
Guaranteed Insurability Rider
Many people choose to take out life insurance when they are young because they know that the cost of life insurance depends on a person's current age and health. Therefore, they know that they will be able to start laddering their life insurance at the best possible price.
However, the guaranteed insurability rider comes in handy when the person gets married, has a child or has another reason to increase life insurance coverage. The guaranteed insurability rider allows a policyholder to increase coverage without needing further medical examination, therefore locking in the rate that was received when the original policy was bought.
Family Income Benefit Rider
When people buy life insurance, they often take their income into account. They may want to provide a specific income for their family for a set number of years after death. This is especially true if they are the sole breadwinner of the family. The family income benefit rider provides the policyholder's beneficiaries with an amount equal to the policyholder's monthly income after the policyholder's death. The cost of this rider is contingent upon how much the policyholder earns and how long the policyholder wants beneficiaries to receive the monthly income.
Waiver of Premium Rider
The waiver of premium rider is one of the most common riders. This rider states that if the policyholder becomes completely disabled and can no longer work, their premium payments will be covered for the remainder of the policy or the person's life. This rider helps to prevent a lapse in coverage if a person is no longer able to make premium payments.
Long-term Care Insurance Rider
Many people purchase long-term care insurance to cover their nursing home or in-home care costs later in life. People can buy a long-term care insurance rider instead to help cover some or all of a policyholder's long-term care costs.
Bottom Line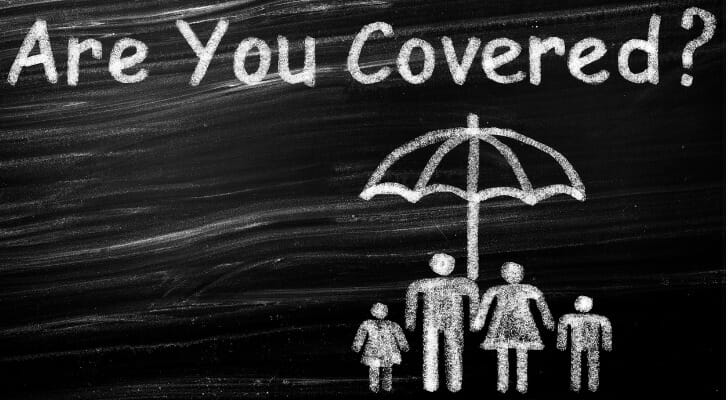 Life insurance options can be confusing with numerous terms some people aren't familiar with and many types of riders to choose from. Among the riders that are available are ones that ensure people can purchase more life insurance later, help disburse their death benefit incrementally to better benefit their families, help make future premium payments or ensure that beneficiaries receive financial assistance long after your passing. Overall, life insurance riders can customize policies to better fit policyholders' needs and are therefore a good idea to consider.
Insurance Planning Tips
Your selection of a life insurance policy can have lasting effects on your overall finances, especially once you retire. If you're unsure of which policy to go with or which riders might make sense, a financial advisor can help. SmartAsset's free tool matches you with up to three vetted financial advisors who serve your area, and you can interview your advisor matches at no cost to decide which one is right for you. If you're ready to find an advisor who can help you achieve your financial goals, get started now.
Looking for a quick way to see how much insurance you need to buy? Using a free insurance calculator can give you a good idea in just minutes.
Photo credit: ©iStock.com/dimabl, ©iStock.com/kate_sept2004, ©iStock.com/marrio31