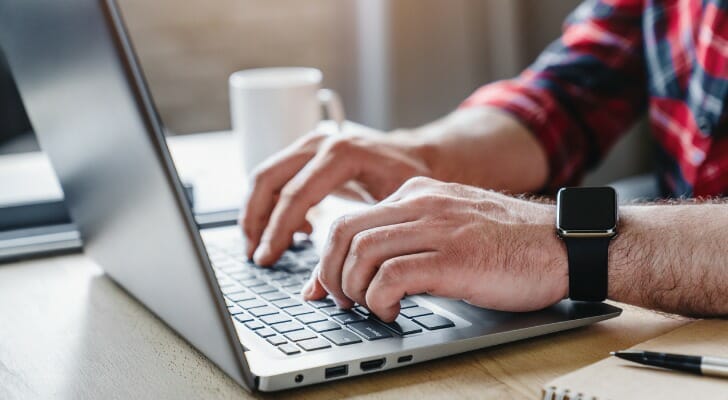 There's a reason you may not have heard of SpeedTrader. This is a niche product in a niche market. SpeedTrader is an investment platform for day traders. This product is built for professionals. Its main features, such as its ability to shave seconds off a transaction, have virtually no value to the ordinary investor. If you aren't a professional day trader, you can safely move on. If you are, however, this platform might be worth a look. Even if you aren't a day trader but are curious about what that entails, a financial advisor can give you the proverbial lay of the land and explain how day trading might fit into your investing style.
Services & Features: What Does SpeedTrader Offer?
Day traders were one of the first groups to jump into online investing. The upshot is that niche platforms such as SpeedTrader and the related LightSpeed Financial are some of the oldest trading platforms on the internet. In this case, SpeedTrader's history stretches back to 1999. And it kind of shows.
Where most modern investment platforms have iterated toward a depth of design that allows them to merge full service with brand simplicity, SpeedTrader offers three different brands for trading: ActiveWeb, SpeedTrader Pro and Mobile Trading. While each of these is branded and marketed separately, they are different branches of the same platform and offer the browser, desktop and iOS interfaces for SpeedTrader, respectively.
As a day trading platform, SpeedTrader's core product is speed. It offers real time market data, updating trading and pricing information on a per-second basis when network speeds allow. This also extends to limited news feeds and an in-window Twitter feed that can show relevant results for any given asset.
However, it's important to distinguish the research options offered by SpeedTrader. This product provides an enormous amount of technical information for any given asset on its platform, and day traders working by the numbers should be able to find just about any data they're looking for. This is particularly true with the desktop version of SpeedTrader, which offers Level Two quote data as opposed to the Level One data offered in the browser. However, news, analysis and other forms of fundamental research are very lightly represented. While SpeedTrader makes a gesture in that direction with its news and social media feeds, this is simply not a significant part of the platform.
As a day trading tool, SpeedTrader offers the ability to choose how your orders are routed. At time of writing it offered 25 different options for investors to select from, based on the best and fastest choice at any given moment.
However, SpeedTrader also does not offer the full range of assets that an investor may be looking for. At time of writing this platform offered stocks, ETFs, options, bonds and mutual funds exclusively. Most notably this means that investors cannot trade futures and currencies on the platform.
Pricing: How Much Does SpeedTrader Cost?
There are usually four types of fees to look out for when choosing a trading platform. You should look out for these when evaluating any investment or trading service:
Trading Fees – Any fixed charge attached to each trade that you make. This can come in the form of a flat fee or what's known as the "spread." This is when your broker charges you based on the difference, if any, between the buying and the selling price of an asset.
Trading Commissions – This is when a broker will charge you a percentage based on the volume or value of each trade.
Inactivity Fees – Any fees that the broker charges you for not trading, such as for keeping money in a brokerage account.
Non-Trading/Other Fees – Any form of fee for trading on this platform not covered above. For example, a brokerage might charge you for making deposits into your brokerage account, taking money out of it or signing up for additional services.
Like all professional tools, SpeedTrader can be quite expensive. This is not necessarily a flaw. Rather it indicates the market that this product was designed for.
SpeedTrader requires a minimum deposit of $30,000. From there, pricing is based on a per-trade or per-share structure depending on the nature of your account, the routing options you choose and the asset you're trading.
Investors paying per-trade for stocks or exchange-traded funds (ETF) can expect to pay between $4.49 and $2.95 depending on their monthly trading volume. On a per-share basis SpeedTrader charges between $0.0044 and $0.0025. With options contracts SpeedTrader actually offers one of the better deals on the market, charging between $0.40 per contract and $0.30. Mutual funds cost $50.00 per trade.
Margin trading is available for short sales and other related positions. SpeedTrader offers 6% interest rates for this service.
Finally, SpeedTrader charges a significant number of fees that the average trader may not know to expect. Using its software requires a monthly fee of between $25 and $104, depending on which product you sign up for. Additional data feeds will cost extra, as will the routing fees depending on how you choose to process your orders. Finally, SpeedTrader lists a significant range of banking fees.
It is important to look through the listed fees on SpeedTrader's website carefully before signing up. There are a lot of them, and how they affect you will depend entirely on how you do business.
Effectiveness: How Well Does SpeedTrader Work?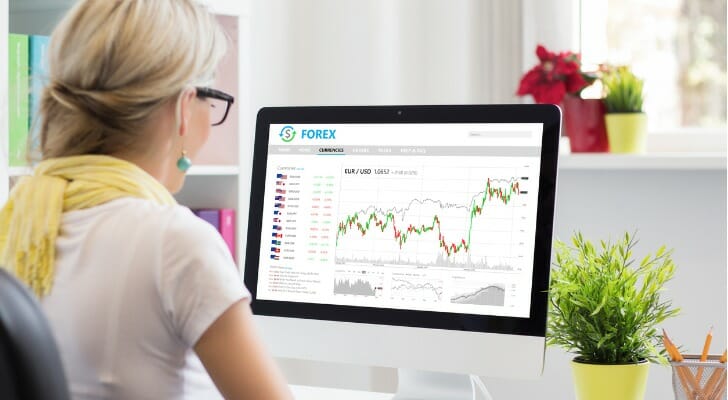 As a matter of first impression, the interface for SpeedTrader does not look like it has advanced much since the late 1980s. Users expecting a slick operating environment will struggle. While this is not true so much in SpeedTrader's browser and app-based environments, where the nature of the product demands a certain elegance of design, the desktop interface particularly retains many of investing's worst design habits from the late 1990s and 2000s. Most notably, the software splits its tools into countless individual windows that need to be navigated, organized and located.
If you can struggle through that, however, SpeedTrader generally works for its intended audience. This product delivers the fast trades and high-speed data that it promises and that its audience depends on. It is generally well regarded among day traders, including those who also use algorithmic trading as part of their investing tactics.
The Bottom Line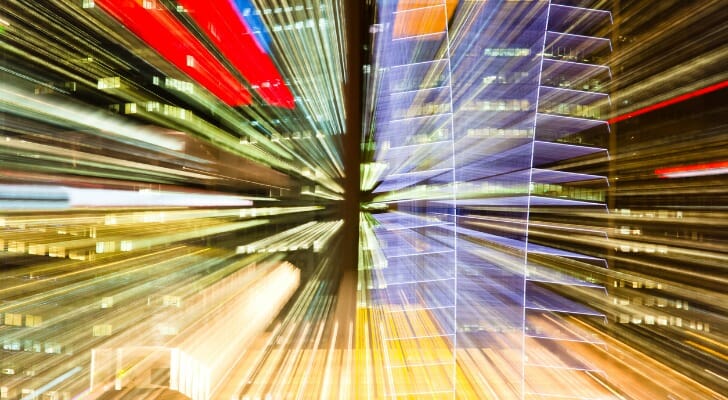 Day trading is a field that is evolving rapidly and the options of platforms that are available is multiplying. On balance individual traders continue to generally review this product positively, but it is worth noting that this praise has not been unambiguous. Overall, though, SpeedTrader is a solid product made for a niche market. If you're a day trader willing to pay real money for your tools, this is probably a service worth looking at. If you aren't, then you can safely move on to another platform.
Tips on Investing
Whether you move fast or slow, the important thing is to make the right choices with your money. Consider working with a financial advisor, a professional who can offer invaluable advice. Finding a financial advisor doesn't have to be hard. SmartAsset's matching tool can pair you with a financial advisor who can help you decide not just how you want to invest, but what you're investing for. And in the long run, that's the important question. If you're ready, get started now.
If you'd like to take a broader look at all your options for online trading platforms, use a free brokerage comparison tool to find the best fit.
Photo credit: ©iStock.com/Inside Creative House, ©iStock.com/grinvalds, ©iStock.com/Entienou