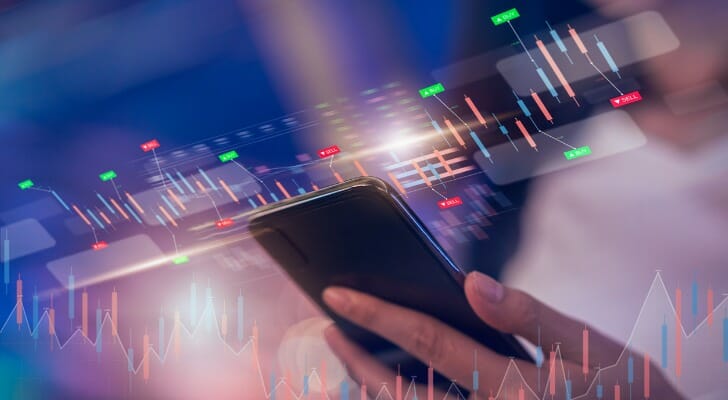 NinjaTrader is one of the older online investing platforms on the market. Its primary feature is a truly vast degree of customization, allowing users to create bespoke charts and swap plugins to create just the right data environment for their trading. An award-winning platform that has received very high marks over the years, NinjaTrader excels from a technological and design standpoint. In fact, professional traders working in specialty niches will find this an extremely valuable software suite. Most investors, however, will find this platform wanting. It lacks many of the features and assets that those traders will look for, and you can find the same tools on full-service platforms which come without NinjaTrader's complications.
Here's how it works.
Services & Features: What Does NinjaTrader Offer?
NinjaTrader is a bit unusual in the trading marketplace. It offers two services, both available through the same platform. First, this is a charting and market analysis platform which connects to third-party brokerages and lets you use their data. Essentially, it's an interface. Second, this is an online brokerage which directly supports derivatives trading (futures and options) and foreign exchange.
Essentially, users with NinjaTrader download its desktop client. There is no web-based version, nor does NinjaTrader have a version for smart phones (or even a Mac). This is strictly Windows desktop software. That software provides you with data charting, customization and trading tools. You then select a brokerage or market data feed to work with. NinjaTrader connects to that service, and you use this trading software to see your third-party brokerages data and order trades.
Retail investors may be a little unfamiliar with this two-step relationship, since most trading platforms present the software and the brokerage in one package. You use E*TRADE's software to see E*TRADE's data and place order's through E*TRADE's brokerage, for example. NinjaTrader is different. It's the interface you use to interact with the market, but you still have to go out there and select the data and brokerage source you want to use.
This speaks to NinjaTrader's strength. This may be one of the most customizable trading programs on the market today. Not only can you select the broker that you want to do business with, but your options for building the software and its data sets are truly vast. NinjaTrader offers well over 100 individual technical indicators that you can either track individually or combine into tables and charts based on your own, personal trading strategy. There are dozens of chart types to choose from and, if that isn't enough, you can use NinjaScript to create your own indicators for the software to track.
In what may be one of the more clever details among trading platforms, NinjaTrader even allows you to trade directly from within your charts and tables. This Chart Trader tool allows you to select assets and make trades directly from within your charts, a feature particularly useful to day traders who may not want the delay of even building an order ticket before moving on an asset. The program also supports automated and algorithmic trading. You can build automated orders to execute on certain conditions, and can also do so from within your charts, as well as scripting algorithms to guide your portfolio.
The latter (automation) can be done from within NinjaTrader's user interface. Algorithmic trading requires knowledge of the software's C# coding language.
NinjaTrader's software natively supports five types of assets: futures, options, stocks, contracts for difference (CFD) and forex. (Add-ons and different data packages may expand this list.) Investors who want to trade stocks and CFD will need a third-party brokerage. However NinjaTrader directly supports trading of forex, futures and options contracts. This is a separate plan, so you need to set that up independently.
Finally, investors can use NinjaTrader to simulate trading ("paper trading") for free. This allows you to learn and use the system, with data provided by NinjaTrader.
Fees: How Much Does NinjaTrader Cost?
There are usually four types of fees to look out for when choosing a trading platform. You should look out for these when evaluating any investment or trading service:
Trading Fees – Any fixed charge attached to each trade that you make. This can come in the form of a flat fee or what's known as the "spread." This is when your broker charges you based on the difference, if any, between the buying and the selling price of an asset.
Trading Commissions – This is when a broker will charge you a percentage based on the volume or value of each trade.
Inactivity Fees – Any fees that the broker charges you for not trading, such as for keeping money in a brokerage account.
Non-Trading/Other Fees – Any form of fee for trading on this platform not covered above. For example, a brokerage might charge you for making deposits into your brokerage account, taking money out of it or signing up for additional services.
Charting, analysis and simulated trading are all free on NinjaTrader so long as you set up a funded account with their brokerage. This requires a minimum $400 for a futures or $50 for a forex account.
Third-party trading on NinjaTrader requires either licensing or buying the software. A license, or "lease," costs $720 per year. Purchasing NinjaTrader costs $1,099. The leased version of the software comes with significantly fewer data features, in addition to costing almost as much, so there's little reason to choose that option.
You will have to pay for whichever data feeds you subscribe to, and prices vary widely among those. You will also have to pay whatever costs are associated with your chosen brokerage. Prices also vary there.
The NinjaTrader brokerage is a mixed bag on costs. For example, it costs $40 to withdraw money from this service and they will charge you a $25 per month inactivity fee for not trading. Meanwhile, commissions depend on which version of the platform you are using. Investors using the free version can trade through the NinjaTrader brokerage, but costs for futures and options can go as high as $1.29 per contract. Investors who have leased the platform will pay $0.99 per contract, and those who purchase it pay $0.59.
Effectiveness: How Well Does NinjaTrader Work?
Ultimately the watchword for NinjaTrader is versatility. As an interface, you can build this software to meet just about any of your needs, whether you are a high-volume equities day trader or a long-term analyst who mainly needs to keep an eye on the market. This makes it ideal for specialty traders, those who have a particular niche and need a piece of software that they can customize around that work.
Yet what makes NinjaTrader great for the specialists is also what makes it a poor fit for the average investor.
Most investors simply don't need this degree of specialization. It is unlikely, for example, that retail investors will even want to select a personal data feed and brokerage, if they would even know how to do so. Instead, a retail-facing brokerage will likely have its own trading platform that investors can use.
At the same time, NinjaTrader simply doesn't support the assets that most investors will want to purchase. The platform's brokerage only supports derivatives and forex trading. Investors who want to buy stocks will have to look elsewhere, and the software has no native support for mutual funds or bonds at all. This means that even if you did use NinjaTrader (and pay its very steep software costs), you would also need to use a different platform to buy the funds and equities that fill out most investors' portfolios.
The Bottom Line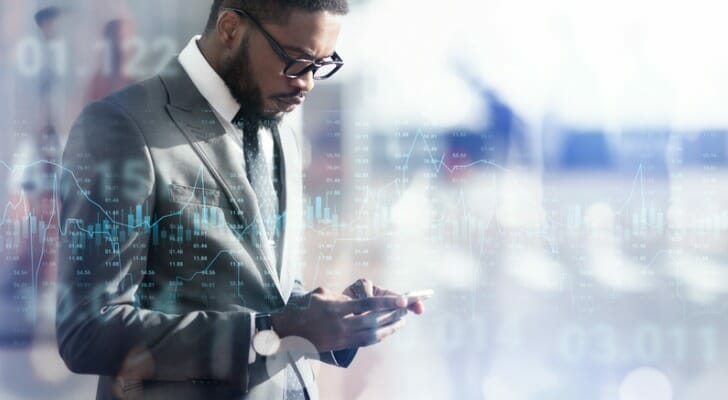 NinjaTrader may be one of the most customizable trading platforms on the market. It is a terrific fit for specialty traders, since it's about the closest you'll ever get to building your very own trading platform. For everyone else, however, this software offers too many features you don't need and relatively few of the features you do.
Learn More
No matter what kind of trading platform you use, the important thing is how you pursue your overall financial strategy. That's where a financial advisor can provide crucial insight and guidance. Finding an advisor doesn't have to be hard. SmartAsset's matching tool can help you find a financial advisor in your area who will talk to you about long term plans and how to build the right strategy to meet your own financial goals … whatever they happen to be. If you're ready, get started now.
One of the best ways to get a projection of how your investments are likely to do is to use a free investment calculator.
Photo credit: ©iStock.com/Sitthiphong, ©iStock.com/Kostyantyn_Skuridin, ©iStock.com/Prostock-Studio