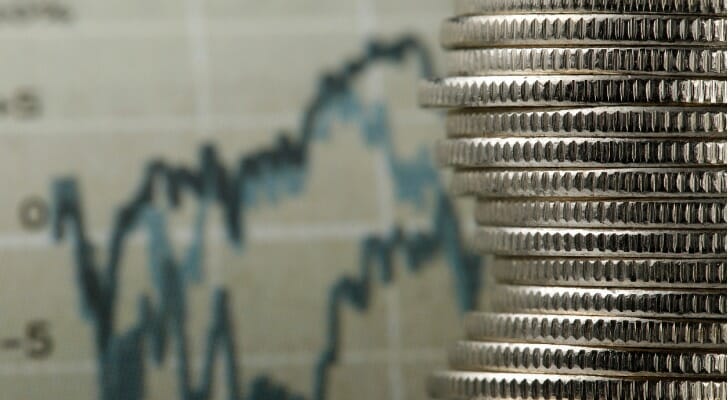 Monetary policy is vital to the health of any nation's economy. It is typically decided by an independent body or central bank, and is used to manage a nation's money supply and interest rates. Money policy should encourage economic growth and discourage inflation. The Federal Reserve implements monetary policy in the U.S., and it affects interest rates, the stock market, and more.
Monetary Policy at a Glance

Monetary policy regulates money supply and access to credit. It also affects short-term borrowing, interest rates, and trust in a nation's currency.
In the United States, the Federal Reserve serves as the country's central bank. It influences access to money and credit in order to maintain stability and trust in the market. Monetary policy shouldn't be confused with fiscal policy, which is how a government collects taxes and spends money.
There are a number of variables that influence monetary policy. The gross domestic product (GDP) and inflation are key to policy creation, but so are industry growth and international affairs. If a trade war yields embargoes and tariffs, that can influence policy. Similarly, industry groups, consumer surveys, and government oversight can also nudge policy in a specific direction.
How It's Enacted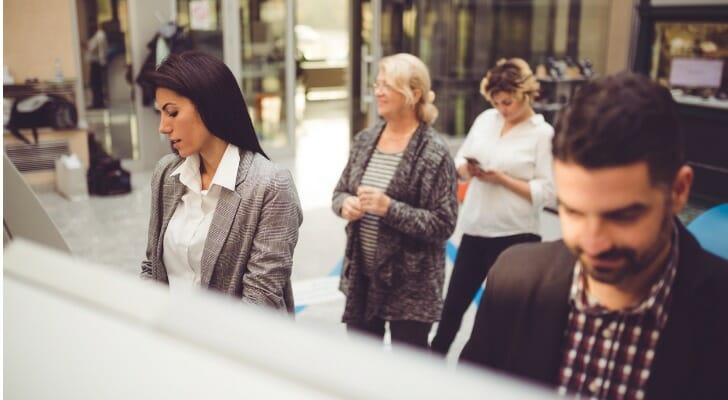 The Federal Reserve uses several tools to enact monetary policy:
Open market operations (OMO): This is when the Fed buys or sells government securities in order to contract or expand the market. Buying securities expands the market, while selling them contracts it.
The discount rate: The discount rate is interest rate at which the Fed lends money to commercial banks and other institutions.
Reserve requirement: Banks and financial institution are required to hold a certain amount in their reserves, relative to customer deposits.
Interest on reserves: The interest a bank is required to pay should they hold reserves in excess of what is required by the Fed.
The Fed can also create and utilize new tools to deal with extenuating circumstances, such as the 2008 financial crisis. To boost economic growth, the Fed injects funds into the economy. Following the 2008 financial crisis, the Fed and other central banks reduced interest rates to nearly 0%. Such action is an attempt to prod consumers into taking out more loans and buying big-ticket items like appliances, vehicles, and even homes.

If inflation is on the rise, the Fed will slow growth and control inflation by increasing interest rates. In the 1980s, the Fed raised its key interest rate to 20% in an attempt to half 15% inflation. It sent the country into recession, but returned inflation to between 3% and 4%.
The Effects of Monetary Policy
Interest rates are lowered in order to inject more capital into the economy, lower unemployment, and perpetuate growth. They are raised to slow borrowing, contract the market, and hold down inflation.
Either policy tends to effect the stock market and your investment portfolio. For example, when interest rates are low, real estate sales tend to increase as buyers can afford larger mortgages. When interest rates go up, however, cash and commodities often become more ideal investments.

When monetary policy changes, it's worth working with a financial advisor to protect your portfolio. Together, you can create a strategy that is best suited to current monetary policy.
Goals of Monetary Policy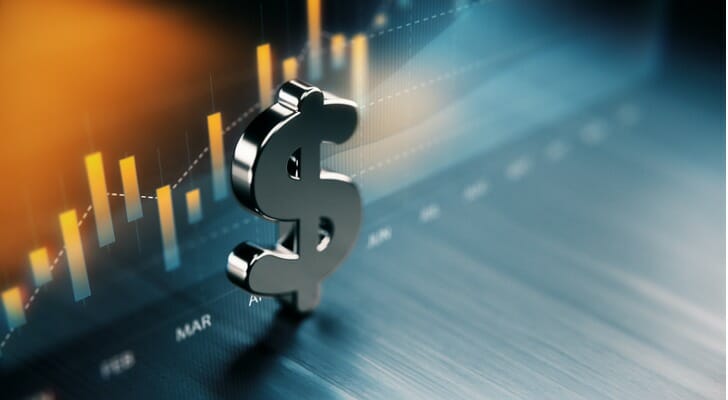 Monetary policy is supposed to keep the nation's financial systems and economy level. According to the Federal Reserve, monetary policy's primary objectives are to promote employment, keep prices stable, and to moderate long-term interest rates.
Monetary policy is also in place to keep the gross domestic product (GDP) steadily growing, as well as keeping unemployment rates low. Its goals also include keeping inflation levels within a certain range. While the the goal of monetary policy is to balance growth and inflation, it also provides a fallback plan should things go awry.

For example, the Federal Reserve also serves as both a bank regulator and their lender of last resort. If banks are on the brink of failure and panic is setting in, the Federal Reserve can keep banks liquid and afloat.
Bottom Line

The Federal Reserve uses monetary policy to influence the economy, either to stimulate growth or slow inflation. Monetary supply is important because it affects many aspects of a country's economic and financial situation, from interest rates to the stock market. Its effects on the economy can last for generations.

Monetary Policy Tips
A shift in monetary policy may be your cue to consult a financial advisor. Finding the right financial advisor that fits your needs doesn't have to be hard. SmartAsset's free tool matches you with financial advisors in your area in 5 minutes. If you're ready to be matched with local advisors that will help you achieve your financial goals, get started now.
There are a number of economic indicators that react to monetary policy and can help you determine how to protect your investments. If you aren't keeping an eye on the GDP, the stock market, unemployment numbers, or the consumer price index, it may be a good time to start.
Photo credit: ©iStock.com/bernie_photo, ©iStock.com/zoranm, ©iStock.com/MicroStockHub