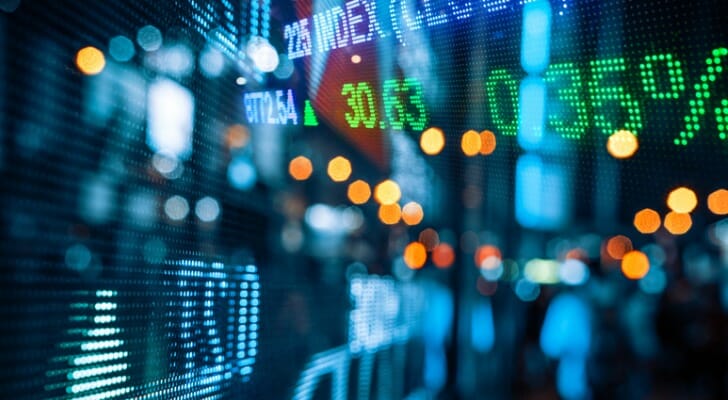 Berkshire Hathaway is a long-standing holding company with many businesses under its ownership. Berkshire is one of the most sought-after stocks on today's market, as chairman and investing legend Warren Buffett runs it. Some of the company's largest holdings include Geico, Kraft Heinz and Duracell. Whereas some firms offer direct investment plans, prospective investors will need to go through a brokerage or another medium to become a Berkshire Hathaway shareholder.
How to Buy Berkshire Hathaway Stock
Brokerage Account
Berkshire Hathaway stock is freely available on the U.S. investment market. It uses a more complicated system than most companies, though. The company divides its equity into two types of shares: Class A and Class B. Berkshire's Class A shares typically sit at a much higher price than their Class B counterparts. This is because Berkshire has split the shares multiple times, leaving Class B shares at 1/1,500 the size of Class A shares. On the New York Stock Exchange, Berkshire Hathaway is listed under two separate ticker symbols: BRK-A for its Class A shares and BRK-B for its Class B shares.
Once you know which Berkshire investments best fit your financial means, you'll need to select a brokerage that makes sense for you. Some firms have in-person and over-the-phone services, whereas others are based entirely through online and mobile platforms. Things to keep an eye out for include commissions charges for stock trades, as well as any significant minimum investment requirements.
Brokerage Comparison
Brokerage Firm
Trading Fees
Minimum
Best For
Merrill Edge
Read Review
$6.95
$0
– Bank of America account holders
– Customer support users
TD Ameritrade
Read Review
$6.95
$0
– Online traders
– Customers who value support
Robinhood
Read Review
$0
$0
– Mobile/online traders
– Self-sufficient investors
Once your account is funded, it's finally time to grab your slice of Berkshire Hathaway. Many brokers will provide two distinct means of purchase: limit orders and market orders. If you're satisfied with the current price of Berkshire's stock, you can place a market order for the number of shares you want. A limit order, on the other hand, allows you to set a specific price that Berkshire shares must reach before your account triggers a purchase.
Financial Advisors
Although costlier than a brokerage, financial advisors are a great investment alternative for newbie investors or individuals who don't have time to take care of an account personally. An advisor could potentially take things a step further than simply helping you buy equity in Berkshire Hathaway. These professionals can often integrate your personal financial needs into an investment portfolio. Investors often overlook this holistic approach, but the rewards for working with an experienced professional can be substantial.
Overview of Berkshire Hathaway
A holding company is a business that owns a multitude of other companies, and Berkshire Hathaway is the cream of the crop. Warren Buffett and his team are always looking for new stocks to annex into Berkshire's group of holdings. This could change the company's landscape at times, but if you're investing in Berkshire, you are likely someone who trusts Buffett's decision-making abilities.
Berkshire Hathaway Overview
Insurance
– Geico Auto Insurance
– United States Liability Insurance Group
– Berkshire Hathaway GUARD Insurance Companies
Food
– Dairy Queen
– Kraft Heinz
– See's Candies
– Pampered Chef®
Clothing
– Fruit of the Loom Companies
– Brooks
– H.H. Brown Shoe Group
Home Services
– Benjamin Moore & Co.
– Clayton Homes
– HomeServices of America
– RC Wiley Home Furnishings
– Jordan's Furniture
Vehicle Services
– NetJets
– BoatUS
– Louis
Berkshire Hathaway's Financial Profile
Awarding a stock the title of "blue-chip" is rare. This signifies that it has attained a high level of long-term reliability. Berkshire Hathaway either fully or partially owns many such companies, making it a blue-chip conglomerate by association.
According to a report from Investopedia, a $1,000 investment in Class A Berkshire shares in 1964 would've netted you 52 shares at $19 each. The report then goes on to claim that, as of January 2016, those same shares would be worth $9,861,280. That rate of return clearly illustrates how strong of an investment Berkshire Hathaway has the chance to be at any point in time, especially with Buffett at the helm.
Should You Buy Berkshire Hathaway Stock?
A stock price as high as Berkshire Hathaway's is far beyond the finances of low-end investors. However, the company's decision to offer Class B shares at 1/1,500 the price of its pricey Class A shares makes it valuable for that demographic as well. But make no mistake: BRK-A is where the best return potential lies.
All stocks, regardless of the company they come from, have a certain level of risk. You can see this when comparing equities to exchange-traded funds (ETFs). ETFs are networks of stocks and other investment types that are diversified across the market. An index-style setup such as this is often safer than a stock, which tracks the performance of just a single company. Berkshire is unique, though, as the company itself is a collection of businesses. Therefore, Berkshire Hathaway presumably has a slight advantage over other blue-chip equities.
Tips for Picking a Financial Advisor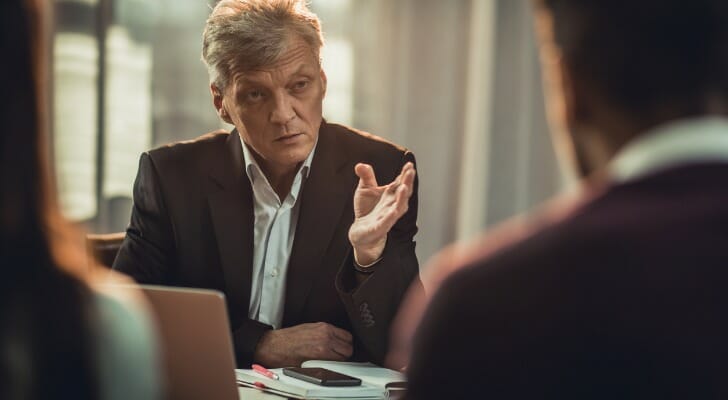 If you are looking into a financial advisor you might want to work with, be sure to prepare for the meeting. Take a look over our questions to ask a financial advisor, so you are comfortable with the final decision you make.
SmartAsset's financial advisor matching tool makes the process of locating a fiduciary financial advisor much simpler. Take a few minutes to answer the questionnaire about your financial situation. Once you complete this, you will receive up to three matches in your area.
Photo credit: ©iStock.com/Nikada, Yahoo Finance, ©iStock.com/skynesher