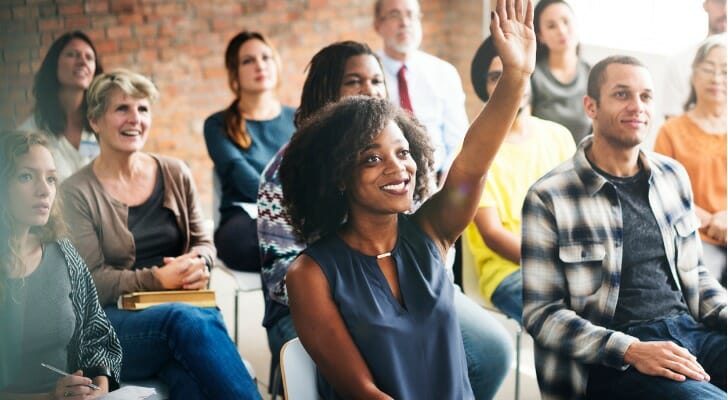 As you aspire toward a secure retirement and other financial milestones, investments become an increasingly important financial topic to know about. But those looking to gain knowledge about investing may have issues finding reliable sources. Luckily, the internet is home to many viable investment courses and content. Some are free, others are not and most go over everything from the basics of investing to more complicated ideas, such as mortgage-backed securities (MBS). So if you're ready to jump into investing, take a look over the top investment classes available now.

Top Investment Classes and Courses
Morningstar's Investing Classroom
Pros
– More than 170 10-minute investing courses
– Completely free
– Can earn investment-related rewards
Cons
– Not as thorough as some competitors
Best For
– Newbies looking for a general investing overview
Morningstar is a well-known investing publication that features in-depth market analysis and performance charts. Even at this advanced level, though, the company maintains more than 170 free investment classes for beginners. These courses go over everything from stocks and bonds to portfolio management and mutual funds. You can finish each of Morningstar's classes in around just 10 minutes, making them easily digestible.
As an incentive to continue your education, Morningstar offers a point-based credit system. By taking and passing tests within each course, you'll earn points. Upon reaching 790 points, Morningstar will gift you a 60-day premium subscription to its online services. For reference, a premium membership typically costs $199 a year.
TD Ameritrade Education
Pros
– Tons of education tools
– Free for TD Ameritrade account holders
– Has received top ratings on an industry-wide basis
Cons
– Must have a TD Ameritrade account to gain access
Best For
– TD Ameritrade account holders
– Anyone prepared to open a brokerage account
TD Ameritrade is a staple of the investment sphere, as it boasts a variety of investing and online brokerage services. TD's education resources are equally impressive. On its website, you'll find a plethora of free information across hundreds of videos, articles, webcasts and in-person workshops and events. StockBrokers.com has rated TD Ameritrade as its top investment education resource for six consecutive years.
The most robust teaching tool at TD is its free immersive curriculum. This collection of courses covers subjects like stocks, portfolio management, options, income investing and more. TD even has tests and final exams to ensure you're absorbing the content. You can take these classes on a computer, phone or tablet and your progress will be automatically saved when you stop.
Note that TD's education resources are strictly available for TD Ameritrade account holders. Although this could be a roadblock for some, if you want to start investing, opening a brokerage account might be worth looking into.
BUS-123: Introduction to Investments
BUS-123: Introduction to Investments
Pros
– Learn from a real professor
– Accessible on multiple platforms
Cons
– Lacks resources beyond its podcast
Best For
– True investing beginners
If you prefer a more traditional style of learning, BUS-123: Introduction to Investments is the way to go. Frank Paiano, a professor in the School of Business at Southwestern Community College, teaches this course. While Paiano runs BUS-123 as part of his actual college curriculum, he's made all of his lectures available online for free. Prospective students can listen to Paiano's BUS-123: Introduction to Investments podcast through iTunes. Otherwise, you can find these audio clips on the BUS-123 YouTube playlist.
BUS-123 is about as simple a course as you'll find if you're totally new to investing. Paiano himself states on his website that you "do not need any prior investment experience." Paiano begins from ground zero: "We start from the very beginning with the question: 'What is an investment?'" The stock market, investment risk, mutual funds, dividends and cryptocurrencies are just a few of the areas that this class details.
Udemy Investing Courses
Pros
– 713 classes to pick from
– 30-day money-back guarantee for paid classes
Cons
– Most courses require payment
Best For
– New investors who seriously want to grow their knowledge
Udemy has hundreds of classes that fall under its personal finance category. The vast majority of them are directly related to investing, with both beginner and advanced topics being covered. You can find courses in stock trading, value investing, passive income, bitcoin, basic trading and more. Udemy courses usually range anywhere from one hour to 12 hours in length.
While many investment classes at Udemy call for a fee, there are free options. Some popular choices are "Stock Market Investing for Beginners," "5 Keys to Investing," "Basic Investing Concepts" and "How to Start Investing for Absolute Beginners." It might be worthwhile to peruse the paid courses, though, as rates are fairly reasonable. As a backup, Udemy provides a 30-day money-back guarantee.
Khan Academy
Pros
– No hoops to jump through to gain access
– Plenty of topics
Cons
– Lacks a course-like structure
Best For
– Beginner to intermediate investors
At its core, the Khan Academy is a website where anyone can go to learn just about anything for free. However, finance (specifically investing) happens to be one of its central focuses. All courses are in a concise video format. The deeper you dig into a topic, the more advanced the information becomes. None of Khan's content is off-limits, allowing viewers to dive into investing as heavily as they want at any time that's convenient for them.
Anyone that's interested in Khan Academy can watch its videos directly through its website. They are located under the economics and finance header on Khan's course directory. If you want to access Khan's content on the go, it might be easier to go through the company's YouTube channel, where there are nearly 200 finance videos available.
Investopedia University
Pros
– Step-by-step instructions
Cons
– Virtually nothing outside of tutorials
Best For
– Anyone who prefers reading over video or audio learning
Investopedia University utilizes a tutorial-centric style of teaching. As a matter of fact, each subject area it explains comes with a sequence of roughly 10 steps that gradually shows the reader the important information. Investopedia separates its extensive course content by categories, such as stocks, bonds, investing, ETFs and active trading. Each of these tutorials are accessible entirely free of charge.
Bottom Line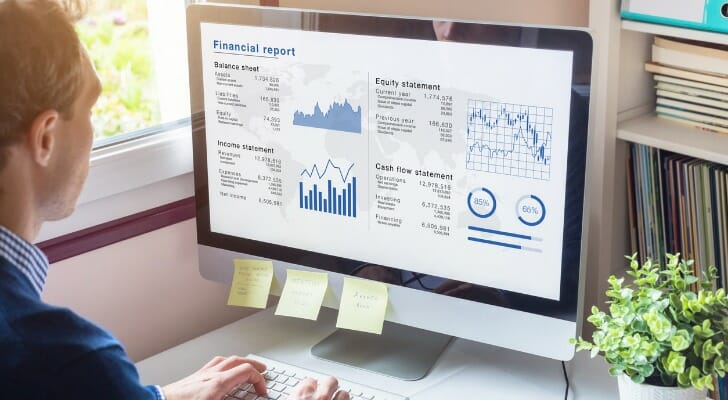 Investing is complex. That makes it difficult to do successfully all on your own. To make matters worse, investment mistakes could result in the loss of your hard-earned money. Therefore education is key.
The sources listed above can help you make informed investment decisions. But rather than choose the one that you think best fits your needs, perhaps you should take as much as you can from each of them and combine their collective knowledge. From these efforts, a well-rounded, diversified investing perspective should ensue.
If you feel uneasy even after all of this research, you may want to consult a financial advisor for help. Advisors commonly spend years investing. That gives them ample experience creating investment portfolios. This face-to-face strategy allows you to ask questions and get a more hands-on experience, which could be especially beneficial for certain people.
Tips for Navigating the Investment Market
Investing is a tough world to break into. Financial advisors can make great partners for newbies, though, as these individuals often know how to build strong asset allocations. The SmartAsset financial advisor matching tool can quickly pair you with as many as three advisors in your area based on your answers to a short questionnaire.
Photo credit: ©iStock.com/Rawpixel, ©iStock.com/NicoElNino