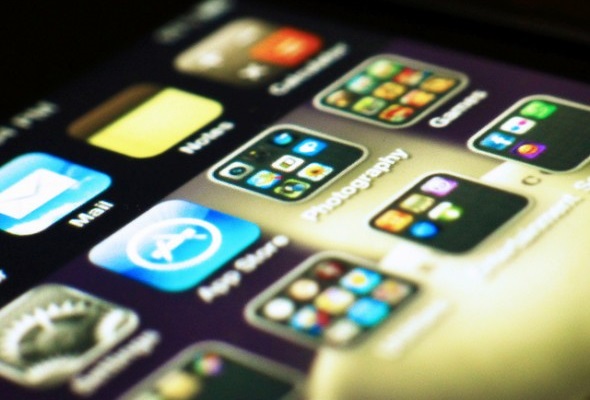 Whether you have a yoga class on the Upper East Side, hair appointment in Soho, or dinner in Flatiron, it's not always easy to navigate New York City. Made for travelers and locals alike, we have a round-up of the top apps for getting around the Big App-le. Some are for avid public transit users, cab takers, the growing cyclist crowd, and one solely focused on Central Park. Check out what you need to survive in this city – or at least get from one side to the other.
Find out now: Is it better to buy or rent?
1. KickMap
This 24-hour, no Internet needed Subway Map is a simple, scrollable and zoomable guide for ALL subway lines, connections, and stops. KickMap was rated one of the best 2012 Apple Apps for NYC in Manhattan. A subway map that works underground where the subway actually operates, seems pretty great to us.
2. HopStop
With over 2 million users, HopStop still reigns the public transportation app throne. With walking, subway, car, and bus directions, HopStop operates like Google Maps giving the best instructions from your starting and ending points. This app even has realtime updates about delays and offers advice for detours. Our favorite part is the cost: free ninety-nine.
3. NYC Mate
This NYC travel application takes it a step further, including ways to get in and out of the city. It offers maps of the Metro-North Railroad, Long Island Railroad, New Jersey Transit, and PATH trains in addition to NYC subway, neighborhood and bus maps. Suburban commuters can rest easy.
4. CabSense NYC
Using data from sources like the New York City Taxi and Limousine Commission, this app helps you find a cab on any street corner. Based on day of the week, time, and location, CabSense helps you find the best place to head for a taxi. It then estimates when one will be there. There is even a built-in taxi hailer, complete with a whistle and flashing light – just shake your phone!
5. Uber
Uber eliminates the public yellow taxi and replaces it with a personal car service, complete with black town cars and spacious SUVs. Just pinpoint your exact location on a map and Uber will tell you how long until an available car can be there – you can track the car's progress on a live, interactive map as well. There is even the option of calling the driver to make sure pick up is seamless – and you review the driver after the experience to ensure best behavior. Payment couldn't be easier as you are automatically billed to the card linked to your account.
6. Get There by Bike
As cyclists become more ubiquitous in NYC and new lanes are constantly added, this app helps casual and experienced riders navigate the streets. Get There by Bike, powered by Google's Bike There Service, provides comprehensive directions taking into account traffic, hills, and off-street bike paths. You can even record your own route and help other cyclists. Mark dangerous intersections, safe bike parking options, and bike friendly businesses on the shared map.
7. Central Park NYC
Comprising six percent of Manhattan's land area and endless options for the wandering tourist and local alike, Central Park can get confusing. This interactive GPS-enabled map application makes it easier to find bathrooms, famous fountains and everything in between. Central Park NYC also features customizable notifications about the park's history and current happenings.
There you have it, the easiest ways to get around the city. So get on your bike, call a cab, or map out your subway route and enjoy everything New York has to offer without transportation stress!
Photo Credit: Daniel Y. Go