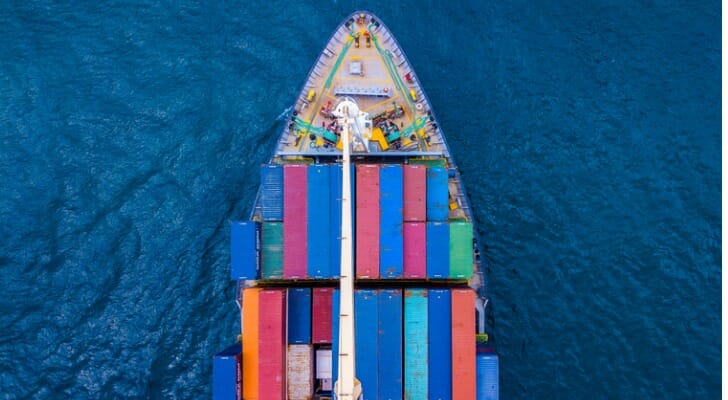 Exporting is important for many small businesses, but the COVID-19 pandemic has made it unusually challenging to reach international markets. The Small Business Administration (SBA) offers several export assistance loan programs to help these companies. Besides these loan programs, all of which were in operation before the coronavirus outbreak, the federal government has an array of new initiatives to help small businesses.
SBA Export Support
The SBA has three government-guaranteed export loan programs that help small businesses get attractive financing. The loans are available to small businesses that export either directly or indirectly by selling to an exporter.
Borrowers also have to be small businesses as defined by SBA. That generally means net income of not more than $5 million and net worth of no more than $15 million.
Export Express Loans
The Export Express program, which began in 1998, is the simplest and most flexible and has the easiest application of the three SBA export loan programs. It provides term loans or revolving lines of credit of up to $500,000.
Proceeds of an Export Express loan can be used for nearly any purpose that supports a business' ability to export. That includes acquiring new overseas customers, such as to replace buyers lost due to effects of COVID-19, as well as purchasing fixed assets.
Attending a foreign trade show and translating product literature are among permitted purposes. So are financing letters of credit, purchasing equipment and acquiring real estate. Proceeds can't be used to finance offshore operations, however.
Any business in operation for a year or more, whether already exporting or new to the field, is eligible. Businesses apply to lenders that are participants in the SBA Export Express program.
The lenders use their own standards for collateral underwriting. If approved by the lender, SBA processes the loan and guarantees up to 90 percent of it. The Export Express program offers quick turnaround, with approval from the SBA in as little as 36 hours.
The guarantee helps borrowers get a lower interest rate, usually 4.5 percent to 6.50 percent above the prime rate for Export Express loans, and qualify more easily. Borrowers will be asked to have a business plan showing how proceeds will be used, provide collateral and make a personal guarantee.
Export Working Capital Loans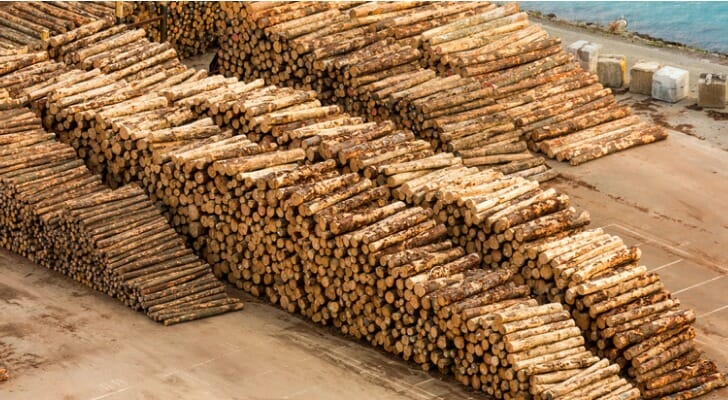 SBA Export Working Capital loans can be for up to $5 million and are usually set up as lines of credit. They can be used to buy inventory, finance manufacturing costs or pay suppliers.
One common use of the proceeds is to enable small exporters to offer attractive payment terms to overseas buyers. Selling overseas often involves longer payment cycles, which can financially stress small exporters in the absence of working capital provided by a loan such as this.
Export Working Capital loans take longer to process than Export Express loans. It can be up to two weeks for SBA to approve one of these loans. Eligibility requirements are similar to the Export Express program, except that borrowers must usually have a year of operating experience.
The SBA guarantee of up to 90 percent of the loan encourages U.S.-based lenders to provide advances on export receivables, letters of credit and orders from overseas customers. In the absence of guarantees, few domestic lenders are willing to undertake these loans. With an Export Working Capital loan in place, businesses can save their domestic borrowing capacity to expand U.S. markets.
For this loan, borrowers should start by contacting SBA representatives in one of the 21 U.S. Export Assistance Centers located across the U.S. SBA credit officers in these centers will help applicants with the forms and other parts of the process, including identifying lenders.
International Trade Loans
This SBA export assistance program is specifically designed to help small businesses react to changing international trade conditions, such as those brought about by the COVID-19 pandemic. Among other things, exporters can use International Trade Loan proceeds to bring back to the U.S. operations that had been previously off-shored.
The International Trade Loans can provide up to $5 million to be used for working capital, fixed asset acquisitions and debt refinancing. Borrowers can take up to 10 years to pay back the loans, or up to 25 years if proceeds are used to acquire real estate. International Trade Loan rates are usually 2.25% to 4.75% above the prime rate.
The eligibility requirements are similar to the other SBA export loan programs. There is a special emphasis with these loans on helping borrowers adversely affected by competition from foreign imports.
Borrowers can apply to SBA-participating lenders. The lenders submit completed forms to the SBA, which will guarantee up to 90 percent of the loan. As with the other export loans, the SBA guarantee helps borrowers get attractive interest rates on the loans.
The Bottom Line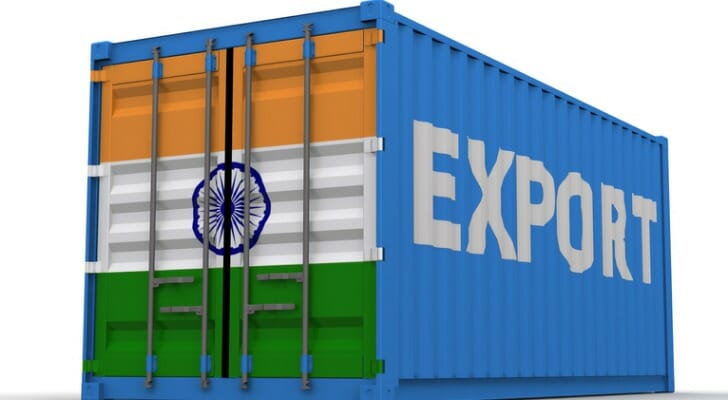 SBA export assistance loans give small exporters access to loans that are up 90 percent government-guaranteed. That contrasts with the maximum of 50 percent to 75 percent guarantees on other SBA loan programs. These enhanced guarantees help export businesses get low-cost loans so they can acquire or expand overseas sales.
Tips for Boosting Small Business Exports
Many financial advisors specialize in working with small business owners. Finding the right financial advisor who fits your needs doesn't have to be hard. SmartAsset's free tool matches you with financial advisors in your area in five minutes. If you're ready to be matched with local advisors who will help you achieve your financial goals, get started now.
Besides the three SBA loans described above, the administration offers what it calls (7)a loans, which guarantee loans to small businesses for up to $5 million. Also, the recently passed stimulus package related to the COVID-19 pandemic provides for Paycheck Protection Program loans offered through the 7(a) framework; under certain conditions, PPP loans are fully forgivable.
Photo credit: ©iStock.com/Aurelio Antonio, ©iStock.com/GordonImages, ©iStock.com/Waldemarus