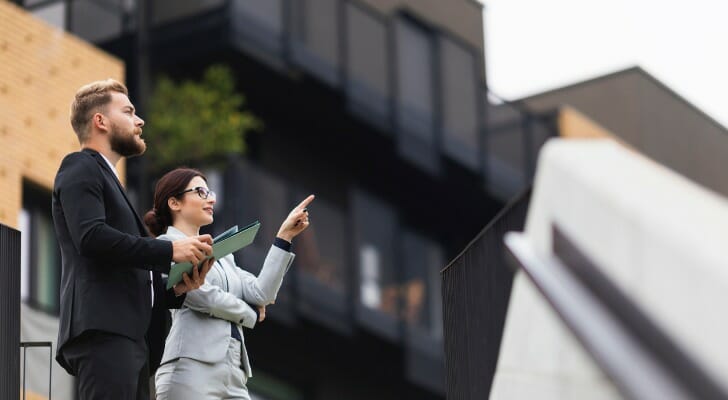 For conservative investors, the stock market holds huge risk. If that's you, maybe you stick to high-yield savings accounts or low-cost index funds or ETFs. However, investors willing to take a bigger risk may invest in properties. Here's how to buy investment property and potentially increase passive income.
How to Buy Investment Property: Types

There are many different types of investment properties. You could invest in commercial real estate, rental properties and real estate investment trusts. Consider uses including:
Buying and renting: You could buy a single-family home as a second home and rent it out. You could also buy a multi-unit property and rent out individual units. In either case, you're responsible for maintenance, repairs, collecting deposits, and handling background checks for tenants. If you buy the property in a desirable location, you could earn enough in rent payments to cover your mortgage and more. But you could also spend more time than you realize managing your new property.
House-flipping: This involves buying a home, often distressed and cheap, fixing it up and selling it for a profit. Many real estate investors are house-flippers. But if you pay too much, your renovations take too long to complete, or you incur an unexpected expense, you could end up losing money.
Real estate investment trusts (REITs): If you can't scoop up individual properties, you might want to consider REITs. These companies own many properties that bring in an income. As a result, they let people invest in many different properties. Different REITs focus on different sectors, like apartments, healthcare facilities, and business complexes. Investors without a lot of experience or capital can still put money into REITs.
How to Buy Investment Property: Funding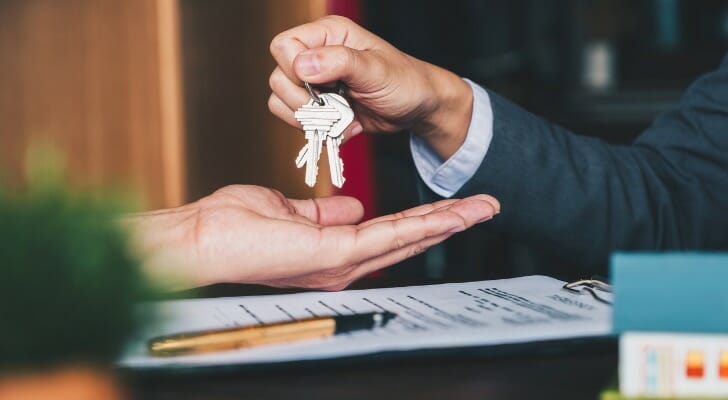 Most investment properties require hefty capital. When buying a home to live in for the foreseeable future, you can find loans requiring a 3.5% down payment or less. When you buy an investment property, traditional financing and conventional loans require a 20% down payment.
You'll also want to budget for the right project. For instance, if you're planning to flip a house, estimate how long it'll take to complete renovations and repairs. Also, figure out how much it'll cost. Consider covering a few extra months of expenses beyond your original timeline. Over-estimating your time and money in case unexpected expenses can be wise. If a repair takes longer than you thought or if a pipe breaks during renovations, it wont sink your budget.
If you're planning to buy your space for rentals, make sure you have enough money to finance unexpected repairs involving tenants. For instance, if a washing machine breaks or there's a leak, a contingency fund can help fix it.
How to Buy Investment Property: Credit
If you want to build up your buying power, a solid credit score can get you there. A very good or excellent FICO score typically starts around 740.
If you don't have stellar credit, you can still take out a loan for investment property. However, it could mean higher interest rates or different loan terms than you'd like. Cleaning up your credit may secure better loan terms. Consider making all minimum payments on time every month. Try to lower your credit use to 30% or less, though under 10% is ideal.
If possible, pay off any outstanding debt that inflates your debt-to-income ratio. The lower your DTI, the better you'll look to lenders.
Consider Potential Loss
The reward for investing in properties could be lucrative. Some investors that start real estate investing as a side-hustle make it a full-time job. In 2017, the average return on house-flipping was nearly 50%. Compared to high-yield savings accounts bringing in less than 2% APY, that's a big difference in return on investment.
However, you may lose money. money. You might buy a home for more than you originally planned. Also, you. may put more money into renovations that take took longer to complete. Or your property could sit on the market for six months to a year. Each of those scenarios loses money. The longer your home stays up for sale, the more you're paying in monthly mortgage payments, insurance and other related costs. Even with big reward comes potential loss. It's important to keep that in mind, and in your budget, as you consider investment properties.
Investment Property Tips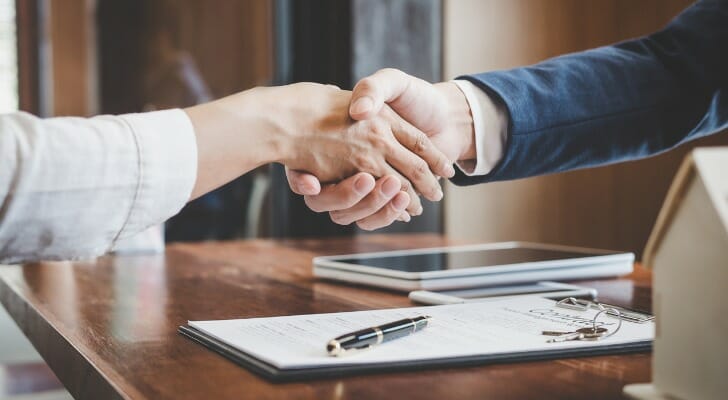 Before considering how to buy investment property, make sure your finances are lined up. Your credit score should be high, DTI should be low and funding should be secure before you even start browsing properties. You might need to enlist the help of a financial specialist to make sure you're on the right track. Finding the right financial advisor that fits your needs doesn't have to be hard. SmartAsset's free tool matches you with financial advisors in your area in 5 minutes. If you're ready to be matched with local advisors that will help you achieve your financial goals, get started now.
If you're figuring out how to buy investment property to rent out, you're also taking on a new gig as a landlord. You might feel good about collecting rent checks every month, but be prepared to handle the unexpected. If you're not managing the property yourself, you'll have to hire someone to do it for you. If you are managing it yourself, you might need to devote more time and resources than you originally planned. With renovations, building codes, inspections and ongoing maintenance, being a landlord could be your new full-time job. Before you buy your new property, make sure you're ready for it.
Photo credit: ©iStock.com/Natee Meepian, ©iStock.com/Natee Meepian, ©iStock.com/Pattanaphong Khuankaew