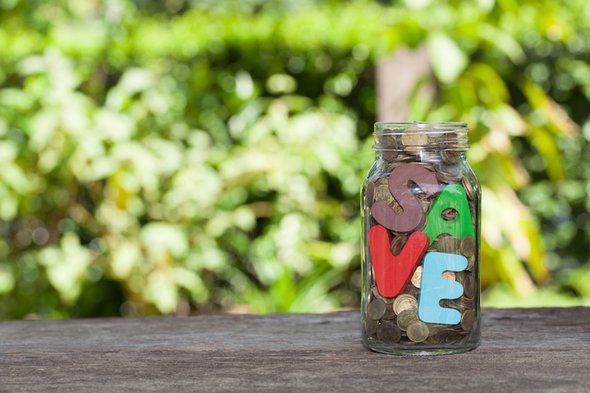 Most people have to borrow money in order to afford a house. No matter how big your mortgage is, though, you generally need to have at least some cash on hand for the down payment. Historically the rule was that homebuyers should make a down payment worth 20% of the home value. That's a great number to aim for, but if the home is expensive or your savings are thin, that might not be feasible. To help you as you calculate your down payment, we looked into the typical down payment on a home purchase.
Consider working with a financial advisor as you explore what amount to put down on a residence.
Current Down Payment Trends
The vast majority of people take out a mortgage to buy a home. A 2021 report from the National Association of Realtors (NAR) found that just 13% of primary residence buyers paid for their entire home without taking a mortgage or loan.
When it comes to down payments, the benchmark amount has long been 20% of the home's value. This is the number that finance experts and mortgage lenders often recommend. However, NAR's data shows that most homebuyers do not put down 20%.
The NAR report found that the typical down payment for first-time buyers has ranged between 6% to 7% since 2018. In 2021 the typical down payment for repeat residence buyers was 17%, and it was 7% for first-time buyers – far lower than the 20% that the old rule of thumb advocates.
Should You Aim for a 20% Down Payment?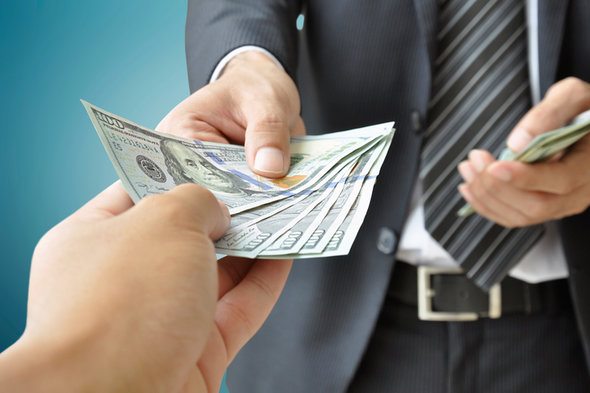 Most homebuyers make a down payment well below the 20% benchmark. So is there any reason you should try to put down 20%?
Yes. For starters, the less you borrow, the less you'll pay in interest. Further, mortgage lenders still use the 20% down payment value as a benchmark when deciding what rate to offer you. In general, the more you put down, the safer it is for lenders to offer you a favorable mortgage. If you can afford a down payment of 20%, lenders view you as a much safer investment. Your down payment amount, in addition to your credit score and other factors, helps determine what mortgage rate you can get.
The 20% value is also important for private mortgage insurance (PMI). When you get a mortgage from a private lender, you will need to pay this insurance until you have paid at least 20% of the total value of the home. If you make a 20% down payment, you never have to pay the insurance. PMI can be a significant cost, as it ranges as high as 1% of your total loan value per month. So the PMI on a $200,000 mortgage would cost you $200 per month, which can add up over the years. Mortgages from a non-private (i.e. government-backed) lender, like an FHA loan, don't charge PMI. They do still charge separate mortgage insurance, through.
With all that being said, there's nothing wrong with making a down payment of less than 20%. You'll pay for PMI if you use a private lender, but you can just factor that insurance cost into pre-purchase affordability calculations. PMI also has less sting if you qualify for a low mortgage rate. One of the best ways to help yourself get a better rate is to clean up your credit. You will get the highest rates if you have a credit score below 580. Getting your credit score to at least 660 can help you shave multiple percentage points off your interest rate.
The Lowest Down Payment You Can Make
Conventional mortgages from private lenders usually require a minimum down payment of 5%. However, you can certainly find mortgages if you can't afford that much. Some lenders, like Quicken Loans, allow you to get a mortgage with a down payment as low as 1%. That means you can get financing for as much as 99% of your home's value. You need to have a credit score of at least 680 to qualify for that offer.
More commonly, there are a number of conventional 97 loans that allow you to make a down payment of just 3%. This is a solid option for people who don't have much in savings, but interest rates can get quite high. Again, the better your credit score is, the better your interest rate will be.
Another option if you can't afford to put at least 5% down is an FHA loan, which only requires a down payment of 3.5%. You'll need to have a credit score of at least 580 to qualify. FHA loans are especially popular among first-time homebuyers who don't necessarily have a lot in savings. Note that FHA loans do not offer better terms for higher down payments. That makes them less appealing if you can afford more than a 3.5% down payment.
Bottom Line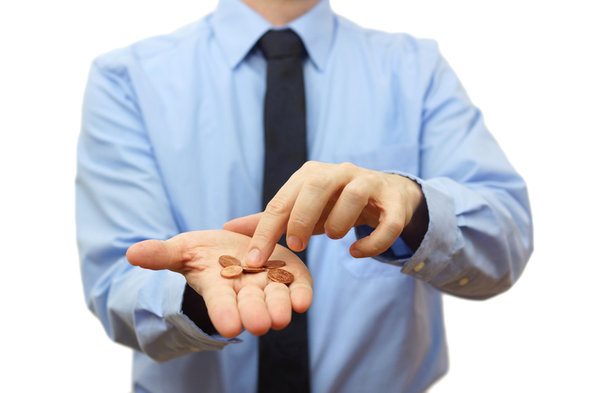 The traditional advice is to make a down payment of at least 20% of your new home's value. This is a great benchmark to aim for because it will get you more favorable loan terms and you won't have to pay PMI. However, most homebuyers make down payments of 6% or less. This is especially true for first-time homebuyers.
Don't stress if you don't have the savings for a large down payment. In fact, there are mortgages that require down payments as low as 1%. FHA loans are especially common for first-time homebuyers, and they require a down payment of just 3.5%. Regardless of how much you have in savings, make sure that you don't overpay for a mortgage.
Tips for Buying Your First Home
Photo Credit: ©iStock.com/3283197d_273, ©iStock.com/Kritchanut, ©iStock.com/BernardaSv