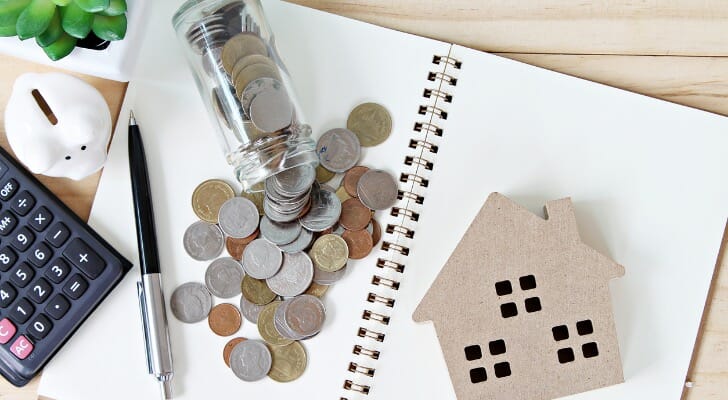 Scrounging up the money for a standard 20% down payment on a home can be a challenge for some. If you fall short of this prespecified amount, you will likely encounter private mortgage insurance, or PMI. PMI is there to safeguard lenders from the possible perils that a mortgage with a low down payment could induce. For those that prefer small down payments, though, PMI is virtually unavoidable. A financial advisor could help you create a financial plan for your mortgage needs and goals. Below, we take a closer look at what PMI is, how much it'll cost you and how to cancel it.
What Is Private Mortgage Insurance (PMI)?
Private mortgage insurance (PMI) is a type of insurance that homebuyers who make a down payment that's less than 20% of a home's value typically must pay. That's because if a homebuyer makes a small down payment, his or her loan is viewed as much riskier. As a result, PMI is basically a contingency plan put in place to protect mortgage lenders from a loan default.
PMI can occasionally be used as a benefit for homebuyers. If you're O.K. with taking on mortgage insurance, you can skip out on making a large down payment. This is perfect for anyone who's low on cash now, but expects to earn enough to support his or her mortgage on a monthly basis. However, this does mean your monthly mortgage payments will be more expensive.
How to Cancel Private Mortgage Insurance
Once you hold 20% equity in your home, you can cancel your PMI and, in turn, eliminate your extra insurance payments. This equity determination is based on the value of the original appraisal of your home. If you don't cancel your PMI at this point, the lender is required to do so for you when your balance falls to 78%, or 22% equity.
As an example, let's say you make a 12% down payment on your new home. As you pay monthly toward your mortgage, you incrementally increase the equity you hold. After a year, you've officially become a 20% owner in your home. Only then can you call your policy provider and cancel your PMI for good. This process generally takes up to a decade to play out.
Types of PMI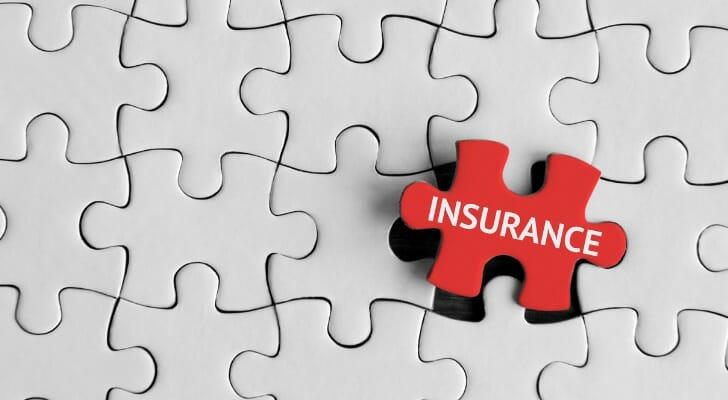 There are a few various incarnations of private mortgage insurance. They each offer differing styles of payment, premium timelines and long-term financial effects. You should carefully consider each version before you opt to take on a mortgage. If you choose PMI, you'll have these four distinct types to select from, including:
Borrower-paid mortgage insurance (BPMI)
Lender-paid mortgage insurance (LPMI)
Single-premium mortgage insurance (SPMI)
Split-premium mortgage insurance
Borrower-paid mortgage insurance is the most common form of PMI. As its name states, BPMI adds a regular monthly premium to the borrower's mortgage bill. BPMI is extremely standard, meaning it becomes cancelable at 20% equity.
Lender-paid PMI, on the other hand, works a bit differently. Inversely, the lender will pay your PMI premiums for you, but raise your loan's interest rate. Unlike BPMI, you can't cancel lender-paid mortgage insurance, regardless of your equity. This is due to the fact that the LPMI and your loan are irreversibly integrated into one another. That leaves refinancing as the only path to lower payments.
With single-premium PMI, the homeowner can bypass monthly PMI premiums by paying the cost of the insurance upfront in a lump sum payment. This takes the added cost of a monthly premium out of the equation. SPMI, however, is nonrefundable. In other words, you won't earn it back if rates drop a few years after you made the original home purchase.
Finally, split-premium mortgage insurance allows you to pay a percentage of the insurance as a lump sum at closing. After taking care of your closing costs and this insurance payment, you can then pay the rest of the insurance in monthly installments. This is essentially a combination of BPMI and SPMI.
What Does Private Mortgage Insurance Cost?
The costs for PMI vary on a lender-to-lender basis, but key factors that determine them are:
Loan amount
Type of loan
Terms of loan
Your credit score
PMI premiums could cost you anywhere up to 1.00% of your loan amount per year. Your credit score and loan-to-value ratio heavily affect this amount. Loan-to-value ratio is the amount of mortgage money you've borrowed compared to the home's original value. Here's a breakdown of what PMI could run you:
Examples of Private Mortgage Insurance (PMI) Costs
Size of Your Loan
Your Annual PMI Rate
Annual Premium
Monthly Premium
$400,000
1.00%
$4,000
$333
$250,000
0.75%
$1,875
$156
Bottom Line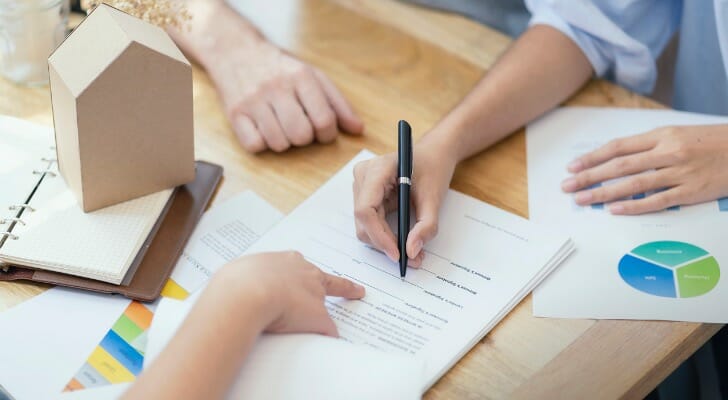 Private mortgage insurance is a great choice if you plan on making a smaller down payment. But the potential downsides of PMI tacking on an additional cost to your already pricey mortgage endeavor could prove to be rather disheartening.
Even if you do need PMI, don't worry – it doesn't last forever. The fact that you'll be able to cancel your policy upon arriving at 20% equity in your home is a very reachable "light at the end of the tunnel." Just bide your time and continue to make punctual and complete monthly mortgage payments.
Tips on Saving for a Mortgage
It's never too early to start saving. The sooner you establish a savings fund for your mortgage, the easier it'll be to get rid of those monthly payments. Because credit scores play a large role in your monthly payments for PMI, you'll be able to knock those fees down some with a good score.
Do your research on mortgage lenders. Rates generally vary per lender, but the type of lender you choose can be crucial in the amount of money you save. Remember to identify your mortgage goals so that you can determine whether a lender is right for you or not.
Financial advisors commonly work with clients to help them reach long-term financial goals. SmartAsset's free tool matches you with up to three financial advisors in your area, and you can interview your advisor matches at no cost to decide which one is right for you. If you're ready to find an advisor who can help you achieve your financial goals, get started now.
Photo credit: ©iStock.com/sureeporn, ©iStock.com/bagi1998, ©iStock.com/inewsistock