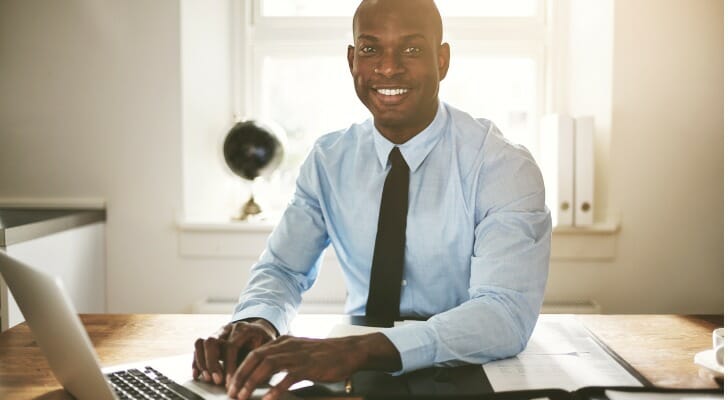 One of the limitations of using tested investment theory to provide people with rational financial advice is that people aren't necessarily all that rational. Investors tend to get worried when the market is down and sell cheap at the bottom, locking in losses. On the flip side, they tend to buy in at high prices when the market is rising, so the only way to record gains is if the market keeps going up. Financial advisors often are challenged to encourage clients to follow the rational course when emotions drive them otherwise. That's where the behavioral finance advisor (BFA) accreditation comes in.
A financial advisor can help you develop an investment strategy and a suite of tactical moves to maximize the chances of reaching your goals.
Behavioral finance recognizes that people are rarely entirely rational, are guided by feelings as well as facts, have limited self-control, may be subject to conscious and unconscious biases, as well as cognitive and information processing errors. To respond to the challenges that this complicated reality presents, Kaplan Financial and Think2Perform – a leadership consulting firm headquartered in Minneapolis, Minnesota – created the BFA designation. Think2Perform conceived the BFA as a way to indicate how advisors can go beyond a focus on investment products and more effectively influence the spending and saving behavior of clients. That, arguably, can be a bigger determinant of how well an investment portfolio performs than asset selection.
BFA Certification Requirements
There aren't any prerequisites to earn a BFA designation. Applicants only have to complete two courses related to behavioral finance and pass a certification exam.
The overall goal of the BFA training is to equip advisors to be financial coaches who can help integrate the conventional financial knowledge about markets and investing they've acquired through experience or other education with findings from psychology and neuroscience. The aim is to improve the decisions made by their clients, and keep those decisions tracking more closely to the plan, by increasing their emotional competency in financial matters
The curriculum is delivered in the form of a textbook, videos and interactive quizzes. Students also can take an emotional intelligence evaluation to gain understanding of the role their own emotions play.
The first course, Behavioral Advice and You, introduces core concepts of behavioral finance. The second, Behavioral Advice and Your Clients, explains how to help clients understand the way their emotions can affect financial decision making.
Completing the two courses is likely to require about 20 to 25 hours of study. Students have 150 days to complete the academic requirements, including passing the certification exam. A bundle of the two courses costs $895. The $99 exam fee is extra. Students can get the test for $75 if they pay for it at the same time they register for the course.
To maintain their BFA designation, holders have to complete 20 hours of continuing education every two years. The continuing education has to be applicable to other financial professional designations, such as the CFP, chartered financial consultant (ChFC) or chartered life underwriter (CLU).
BFA Certificate Holder Jobs
The BFA curriculum is designed to accommodate working students, and BFA holders are likely to already be financial advisors who may have advanced financial professional credentials such as certified financial planner (CFP). One of the benefits of taking courses like the ones required for a BFA is that it can help satisfy the continuing education requirements of other certifications. The BFA is an optional designation.
Getting a BFA doesn't provide an advisor with any particular powers or privileges compared to other advisors. It is primarily designed to give advisors tools to better understand clients and motivate them to make wise financial moves.
Comparable Certifications
Behavioral finance doesn't have many comparable certifications, however, one newly created designation comes close.
Accredited behavior financial professional (ABFP) from Kaplan Financial's College of Financial Planning requires completing an eight-week course. Designed for advanced financial professionals, the $1,300 course is equivalent to 28 hours of continuing education credit.
Bottom Line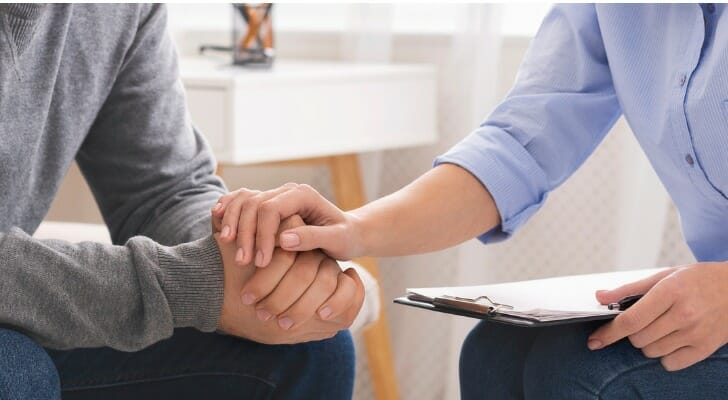 Behavioral finance is an offshoot of conventional financial theory that recognizes that in the real world, human decision makers are often influenced by emotion, biases and cognitive errors as much or more than purely rational analysis of the optimal course of action. BFAs are trained to recognize the human fallibility in themselves and their clients and help clients see and manage their irrational tendencies to make better financial decisions.
Tips on Investing
If you have trouble making good financial decisions when your emotions are pushing in a different direction, consider working with an experienced financial advisor. Finding one doesn't have to be hard. SmartAsset's free tool matches you with financial advisors in your area in five minutes. If you're ready to be matched with local advisors who will help you achieve your financial goals, get started now.
One of the key factors to consider in creating a financial plan and then executing that plan is the buying power of a dollar over time in the United States. A free inflation calculator can give you a quick estimate of your money's buying power.
Photo credit: ©iStock.com/FlamingoImages, ©iStock.com/GlobalStock, ©iStock.com/Prostock-Studio