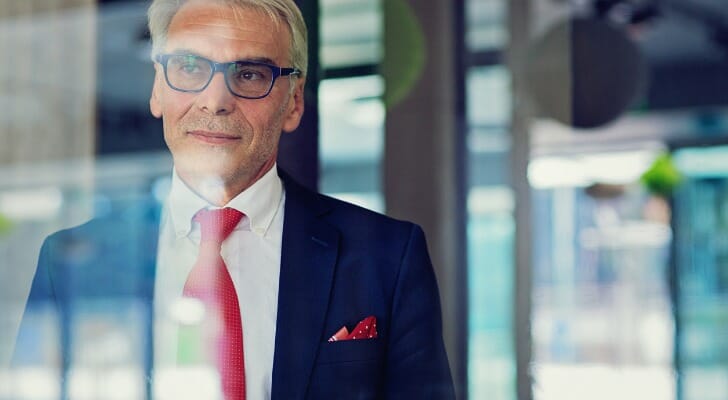 When managing your portfolio and growing wealth, many investors turn to a financial professional for help. Often this means finding a financial advisor who offers asset management services. Asset management can cover a wide range of services to help you achieve your investment and financial goals. Hiring an asset manager does entail a fee, so it's important to understand what you can expect to get in exchange before moving forward.
You can use SmartAsset's financial advisor matching tool to find a local advisor who offers asset management services.
Asset Management, Defined
Asset management is a broad term but generally, it means having your assets or portfolio managed by a third party, typically an investment manager or advisory firm. The asset manager's role is to guide investment decision-making to build a portfolio that reflects your financial goals, time horizon and risk tolerance.
These services can be offered by individual asset managers or through a larger investment bank. Often, asset management firms cater to higher net worth and wealthier investors who have significant investable assets to work with. There may be investment minimums that you're required to meet to work with a particular asset management firm, for example.
While individual asset managers or firms may take different approaches in the range of products or services offered, the underlying goal is the same: to grow their clients' portfolios while minimizing risk. They do that by developing an investment strategy that factors in their clients' risk tolerance, investing timeline and unique preferences.
What Does An Asset Manager Do?
An asset manager's primary function revolves around making investment decisions on behalf of their clients. That includes determining whether and when to sell or buy specific securities.
Asset management firms spend time researching and analyzing various investment opportunities. How this is done typically depends on the firm's overall investment strategy. For instance, an asset manager may rely more heavily on fundamental analysis than technical analysis or vice versa. They may study stock market trends on a narrow or broad scale to decide where to invest.
In terms of where asset managers may choose to invest their clients' portfolios, the list includes the standard investment options, such as stocks, mutual funds and bonds. But depending on the client, an investment manager may also look toward alternative investments, such as real estate, hedge funds, commodities, currencies, private equity and master limited partnerships.
In a typical asset management relationship, investors deposit cash into a money market account or brokerage account which their investment manager has access to. The investment manager can then buy or sell investments as needed, according to the investment strategy they're pursuing on behalf of their client. The management itself can be either discretionary or non-discretionary. In the former, portfolio managers make investment decisions at their own discretion; in the latter, investment decisions must be discussed and approved by clients before portfolio managers make trades.
Asset managers can be fiduciaries but they're not required to follow a fiduciary standard. Observing fiduciary duty means that an investment professional is legally and ethically bound to act in the best interests of their clients at all times. If you're not sure whether an asset management firm or individual is a fiduciary, you can use FINRA's BrokerCheck tool to research their credentials.
Asset Management Fees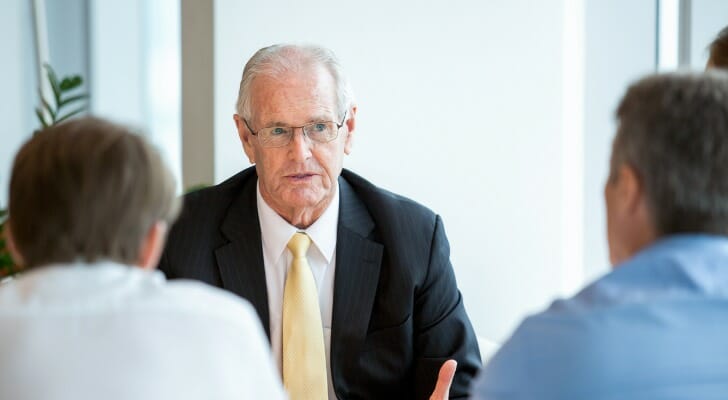 Like other professional investment services, there are fees involved with asset management. Management firms can charge fees in a number of ways, including basing the fee as a percentage of assets under management or charging a flat fee monthly or annually. Or firms may use a package fee structure, where different groupings of services are assigned a flat fee.
If a firm is using the assets under management (AUM) pricing model, then you may find that the fee – as a percentage of the AUM – decreases the more assets you have to manage. For example, you might pay a 1% fee for the first $1 million under management but the fee might drop to 0.50% once you cross the $5 million or $10 million mark.
Annual or monthly fees can easily run in the thousands of dollars, as can package fees. For example, an asset management firm may charge you $2,500 for college planning services, $2,000 for tax planning and $3,000 for retirement planning. This type of a la carte pricing structure makes it easier to pick and choose which services you need, but if you're using multiple services, it might make more sense to pay an annual fee or a percentage of your assets.
Who Needs Asset Management?
Once again, asset management firms tend to be designed for wealthier investors who have a sizable amount of assets they need help managing. There are, however, some brokerages that have developed asset management services for smaller investors. That includes robo-advisor platforms that offer automated investing for a low flat fee.
These types of firms can be an affordable option if you want to take advantage of basic asset management for your portfolio. They tend to charge lower fees than traditional asset management, although your investment options might be more limited. For instance, the bulk of your investment options might revolve around index funds or exchange-traded funds.
These options keep things simple. With an index fund, for instance, you can invest in all of the stocks or bonds of a particular market index to try to match its performance. It's a passive investment strategy that tends to be cost-efficient. That might be something you're looking for if you want to grow your portfolio, but you don't necessarily need to rely on more complex investing strategies.
If you're considering working with an online brokerage or robo-advisor platform for asset management, ask how the firm structures its fees and what services you're paying for, how your money will be invested and what level of access you have to a live person if you have questions or need help with your portfolio. While some robo-advisor firms and online brokerages provide support from financial advisors, not all of them do. So it's important to know just how in-depth an online asset management firm's services are.
The Bottom Line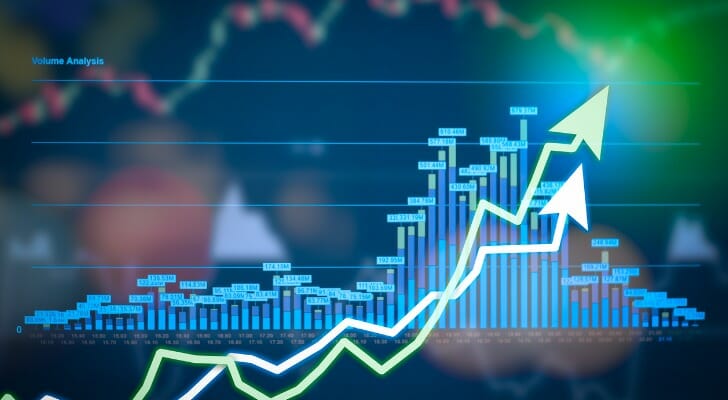 Asset management can be a helpful way to grow a portfolio, particularly if you'd rather have someone else's knowledge and expertise guiding your investment decisions. Typically, asset management is geared toward wealthier investors but more discount brokerages are making these services available to everyday investors. If you're considering asset management, pay close attention to the fees as well as the firm or individual's investment style – for example, are they value oriented or growth oriented? – to make sure it's a good fit.
Tips for Investing
Most financial advisor firms offers asset management as their primary service. Finding the right financial advisor who fits your needs doesn't have to be hard. SmartAsset's free tool matches you with financial advisors in your area in five minutes. If you're ready to be matched with local advisors who will help you achieve your financial goals, get started now.
It's helpful to get to know some of the basic credentials for financial advisors and what they do. For example, a chartered financial analyst is different from a certified financial planner. And a registered investment advisor will offer a different range of services compared to either of the two.
Photo credit: ©iStock.com/praetorianphoto, ©iStock.com/MangoStar_Studio, ©iStock.com/FroYo_92