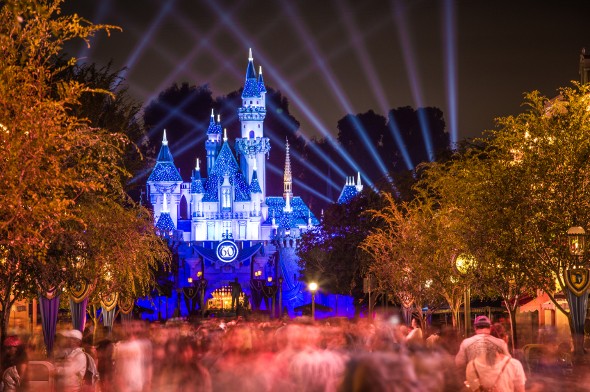 By 2014, one of the telling indicators that the U.S. economy had bounced back after the Great Recession was that visits to Disney World had rebounded. American families were visiting the Magic Kingdom again, and spending more on their visits. Now that we're solidly into the post-Recession years, let's take a look at the economics of Disney World and how the park affects the wider economy.
Check out our credit card calculator.
How much does it cost to go to Disney World?
For those 10 and older, the cost of a one-day pass to Disney World is $105 (Florida residents pay $97). Admission for those 3-9 is $99. There's also sales tax to consider. A family of two adults and two children between 3 and 9 would pay $434.54, including tax, for a single day at Disney World.
That's just the price of admission. It doesn't include transportation, lodging, food or shopping. Disney offers an interactive Disney vacation budget estimator that can help you calculate your costs.
You'll save money if you can make your trip to Disney World a day trip, but depending on where you live that might not be realistic. You can find cheaper lodging outside of the Disney World resort hotels, but you may decide you want to splash out to have the full Disney World experience. You can also save on Disney World expenses by bringing your own food. Disney guests are allowed to bring food items into the park, as long as the food doesn't require heating.
Is Disney too expensive?
Depending on your budget, you may or may not be daunted by the cost of a visit to Disney World. But the high prices of visitor passes have led some critics to accuse Disney World of "leaving the Middle Class behind."
Back when the park first opened in 1971, admission cost just $3.50 for an adult. Adjusted for inflation, that's $20.48 in 2015 dollars. The climb in the price of tickets to Disney World has far outpaced inflation – and during a period when many Americans' wages haven't kept up with inflation. Back in 2000, admission for one adult stood at $46. The price increases have been steep and frequent since then.
There are discounts for multi-day passes. For example, a five-day pass costs $315, which works out to $63 per day. That's much cheaper than the per-day rate of a $105 single-day ticket. However, if you buy a multi-day pass, stay longer and spend more on food, transportation, lodging and shopping you might not reap much in the way of savings. You also risk paying for admission you might not end up using if you get tired of the park.
The Disney effect
The Magic Kingdom at Walt Disney World is the world's most popular theme park. In 2014, Disney World received a record 19 million visitors. That's a little under the population of New York state, and 3 million over the population of the Netherlands. That year, admissions alone brought in $5 billion, not including food and other in-park sales, which combined total an additional $5 billion.
In 2015, Walt Disney Co. reported 10% revenue growth over 2014, driven by a combination of higher theme park attendance at Disney World and, of course, sale of "Frozen" merchandise. Between 2014 and 2015, guest spending at Disney World increased by 7%, with higher attendance to match. (Disney World outperforms California's Disneyland).
Disney World does wonders for the Florida economy. According to a 2011 report, "The $18.2 billion in annual economic activity generated locally by Walt Disney Parks and Resorts accounts for 2.5 percent of Florida's gross domestic product."
The same report found that in 2009, more than 1 in 50 employed Floridians had a job tied directly or indirectly to Disney World and its resorts. In Central Florida, the proportion was even higher, at 6%.
Disney is also the largest taxpayer in Central Florida, making the park a revenue boon for the government. In 2014, Orlando saw a record 32 million hotel room nights sold. That brought in hotel bed tax revenue of over $200 million, also a record for Orange County, Florida.
Even before the park was built, its economic impact on Florida was being touted. A 1967 book titled The Economic Impact of Disney World on Florida predicted: "During its initial construction stage and first ten years of operation, Disney World will directly generate a measurable addition in excess of $6.6 billion in new wealth to the economy of Florida."
Working at Disney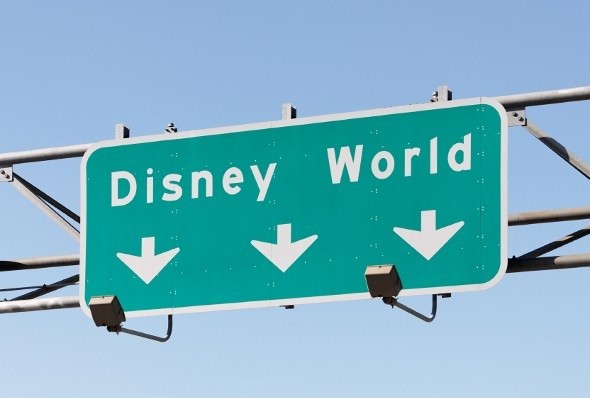 Do Disney World profits trickle down to the park's employees? It's complicated. For a long time, Disney World employees' starting pay was $8.03 an hour, the minimum wage in Florida. The company pledged to increase worker wages to $10 per hour by 2016. Still, for non-tipped employees, the money earned at Disney World doesn't go far.
In January 2016, two former tech workers at Disney World filed lawsuits against the park, alleging that Disney and two consulting/outsourcing firms knowingly conspired to replace U.S. workers with foreign workers brought in via H1-B visas. The 250 tech workers Disney laid off last year had to train their foreign replacements as a condition of their severance.
In 2011, Disney dropped pensions for salaried employees, which had previously been an important tool for employees saving for retirement. In 2015, the company offered pension buyouts to 5,000 former employees.
While all that may sound discouraging, Disney still has some worker-friendly features. There's the Disney College Program, designed to provide on-the-job training to college students and recent grads. According to Disney, participants "network with leaders, take part in personal and career development classes, and build transferable skills such as problem-solving, teamwork, guest service and effective communication." And as a Disney World employee or cast member, you get complimentary theme park admission, merchandise discounts and more. There's also a company 401(k) complete with an employer match.
Investing in Disney
Want to invest in a solid company like Disney? You're not alone. It's a blue-chip stock that makes headlines with its profits and valuable assets like the Star Wars™ franchise. While investing in individual companies' stocks is certainly not a necessary part of a solid investment strategy, it can be a fun hobby for some. If you want to add a legacy corporation to your investment portfolio, you may want to take a look at Disney's fundamentals.
Some in the finance world argue that Disney is not a bargain for investors because its price on the stock market already reflects its true value. When you invest in Disney you're not just investing in theme parks like Disney World, you're also investing in the television channels Disney owns, in the merchandise it sells and in Disney content. That means there's some built-in diversification.
What if you just want a solid dividend-paying stock? In that case, Disney might be right for you. In 2015, Disney boosted shareholder dividends and announced that it would pay them out twice per year instead of the usual once. Disney raised dividends by 15% in 2015 and 34% in 2014.
However, shares in the company tend to be expensive. There may be other blue-chip companies out there that could provide reliable dividends with a smaller investment on your part.
If you're curious about how Disney stacks up to other comparable companies, take a look at the corporation's Investor Relations page and dive into the details. You'll be able to view annual reports and quarterly earnings statements, as well as peruse SEC filings and see the current stock price.
Looking Ahead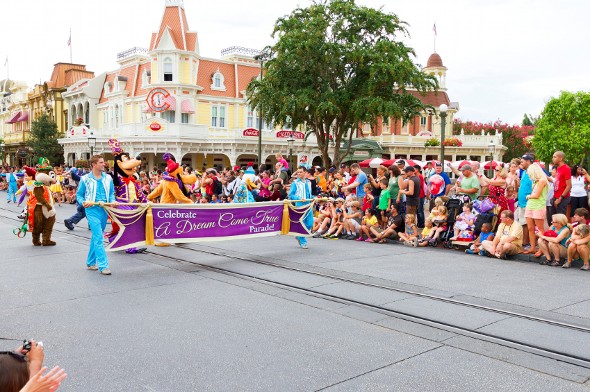 Will Disney World continue to raise prices, putting a Disney vacation out of the reach of more Americans? Only time will tell. If attendance at the park is up, the corporation may feel it has more room to raise prices before experiencing a backlash or a drop in visitor rates.
It seems likely that the price of admission to Disney World will rise again in 2017, when there will be a major Disney World expansion. This expansion will include Pandora – The World of Avatar and Disney Springs, as well as the possibility of other rumored changes. Then, in 2018, Disney World will reportedly open a whole new park, the fifth in Florida. The park, called Days of Disney's Past, is set to include retro attractions.
Like attending a professional sporting event, taking the family to Disney World is now something to be scrimped and saved for in many American households. For the financially fortunate, there are ever more amenities on offer in the Magic Kingdom. These include luxury hotels like the Four Seasons Resort Orlando, the Ritz-Carlton Orlando and the Waldorf Astoria Orlando, plus restaurants from James Beard Award-winning chefs. This isn't the Disney World your parents went to. Depending on your perspective and budget, that may be a good thing.
Update: Saving up enough money so you can reach your financial goals, like taking a much-earned vacation can be a challenge. So many people reached out to us saying they wanted help with financial planning, that we built a tool to match you with a financial advisor who can meet your needs. First you answer a series of questions about your situation and your goals. Then the program narrows down thousands of advisors to three fiduciaries who meet your needs. You can read their profiles to learn more about them, interview them on the phone or in person and choose who to work with in the future. This allows you to find a good fit while doing much of the hard work for you.
Photo credit: ©iStock.com/Jorge Villalba, ©iStock.com/wellesenterprises, ©iStock.com/abalcazar