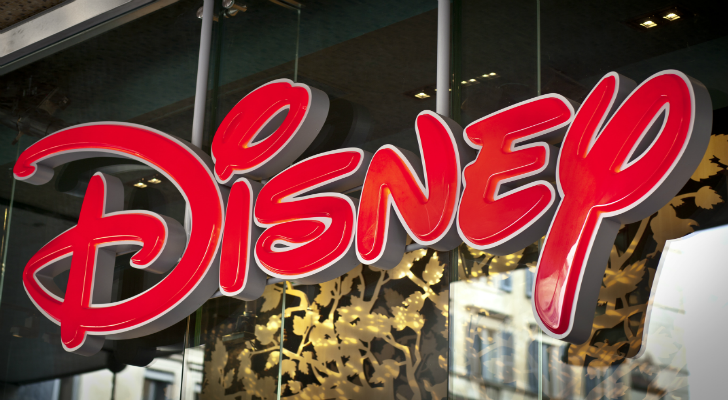 If you had to name one company that exemplifies American ingenuity, taste for fun and market domination, it would probably be the Walt Disney Company. An iconic part of childhood, the company is more than the House of Mouse. It is ABC, ESPN, National Geographic and streaming services, on top of theme parks, cruises and movie studios. Many of its businesses have been slammed by the coronavirus pandemic. Still, Disney has a track record of success that goes back almost 100 years. The pandemic had forced Disney to close its 12 theme parks around the world and lay off some 32,000 employees since March 2020. And Disney Cruise Lines had canceled departures through May 2021 (as of November 2021 customers can book a cruise). Operations, however, aren't the only things that's on the rebound: As of February 2021 shares have more than doubled since they dipped in March 2020. There are several ways you can own a piece of Disney.
Talk to a financial advisor today about how to create a robust investment plan for your portfolio.
How to Buy Disney Stock
Direct Investment
Through a partnership with Computershare, you can buy Disney stock via The Walt Disney Company Investment Plan. Once you open an account, you can buy and sell stock online or over the phone.
As far as specifics go, you should check out the Disney plan prospectus on Computershare's website. The minimum one-time investment for new shareholders is $200 or a recurring $50 at least four times, while the minimum for existing shareholders is $50 for one-time purchases or recurring ones. There is a $20 initial set-up fee, $7 check fee, $0.02 per share processing fee, $1 fee for one-time investment or recurring investment, $20 fee for batch sales and $25 fee for market order sales. This plan is available only to residents in the U.S., in U.S. territories and in Canada.
Brokerage Account
For those who don't like Disney's investment plan's $25 market order fee or $20 batch sales fee or who want to place limit orders or stop-loss orders, a brokerage is the way to go. These accounts afford investors direct access to the investment market, including Disney stocks. Brokerages typically offer online trades, broker-assisted trades and phone trades. The more service that's required, the higher the fees. But if you feel comfortable trading online, you can avoid paying commissions.
Once your investment funds are ready, there are a couple of different trade execution routes you can take. The first, and simplest, option is to complete a market order, which means you're buying shares at the price when the order is processed. Investors who have a set price in mind, though, can institute a limit order. This will ensure that shares are purchased only at the specified price. Or investors who want to limit any losses can place a stop-loss order, where a stock will be sold or bought when it broaches a specified price level.
Brokerage Comparison
Brokerage Firm
Trading Fees
Minimum
Best For
Robinhood
Read Review
$0
$0
– Mobile/online traders
– Self-sufficient investors
TD Ameritrade
Read Review
$0
$0
– Online traders
– Customers who value support
Merrill Edge
Read Review
$0
$0
– Bank of America account holders
– Customer support junkies
Financial Advisors
Buying stocks can be nerve-racking. As you might expect, many financial advisors have experience handling the execution of equity trades. Therefore, investing newbies may feel more comfortable consulting with a financial advisor prior to physically making a purchase. Although this could be a slightly more expensive way of becoming a Disney shareholder, if it helps to ease your mind, it might be worth it.
Overview of Disney
You'll find Disney's footprint throughout the global entertainment business. In fact, it owns media networks, amusement parks, retail stores, film studios and more. Aside from Disney's massive U.S. presence, the company operates in Asia, Europe, the Middle East, Africa and the Pacific. Take a look at some of its most notable holdings:
The Walt Disney Company
Media
-ABC
-ESPN
-Disney Channel
-FX
-National Geographic
-Freeform
– ESPN
Film Studios
-The Walt Disney Studios
-Walt Disney Animation Studios
-Pixar Animation Studios
-Lucasfilm Ltd.
-Marvel Studios
-Disney Music Group
-20th Century Studios
-Searchlight Pictures
Parks and Entertainment
– Walt Disney World
– Disneyland
– Disney Cruise Line
– Hong Kong Disneyland
– Disneyland Paris
– Shanghai Disney Resort
– Tokyo Disney Resort
Retail
– Disney Store
Disney's Financial Profile
The general consensus across the market is that Disney stock is a blue-chip investment. This title is given to large companies that have performed well financially for some time and show no signs of slowing. Blue-chip stocks are about as reliable an equity investment as there is, but they aren't immune to dips. So although Disney is a staple in the entertainment sphere, don't let your guard down. For reference, other blue-chips include Facebook and Walmart.
According to a report from Howmuch.net, a "$1,000 investment in Disney in 2007 would be worth $2,824" after 10 years. The report further details that this return outpaces that of Coca-Cola, Walmart, Microsoft and McDonald's during the same time frame.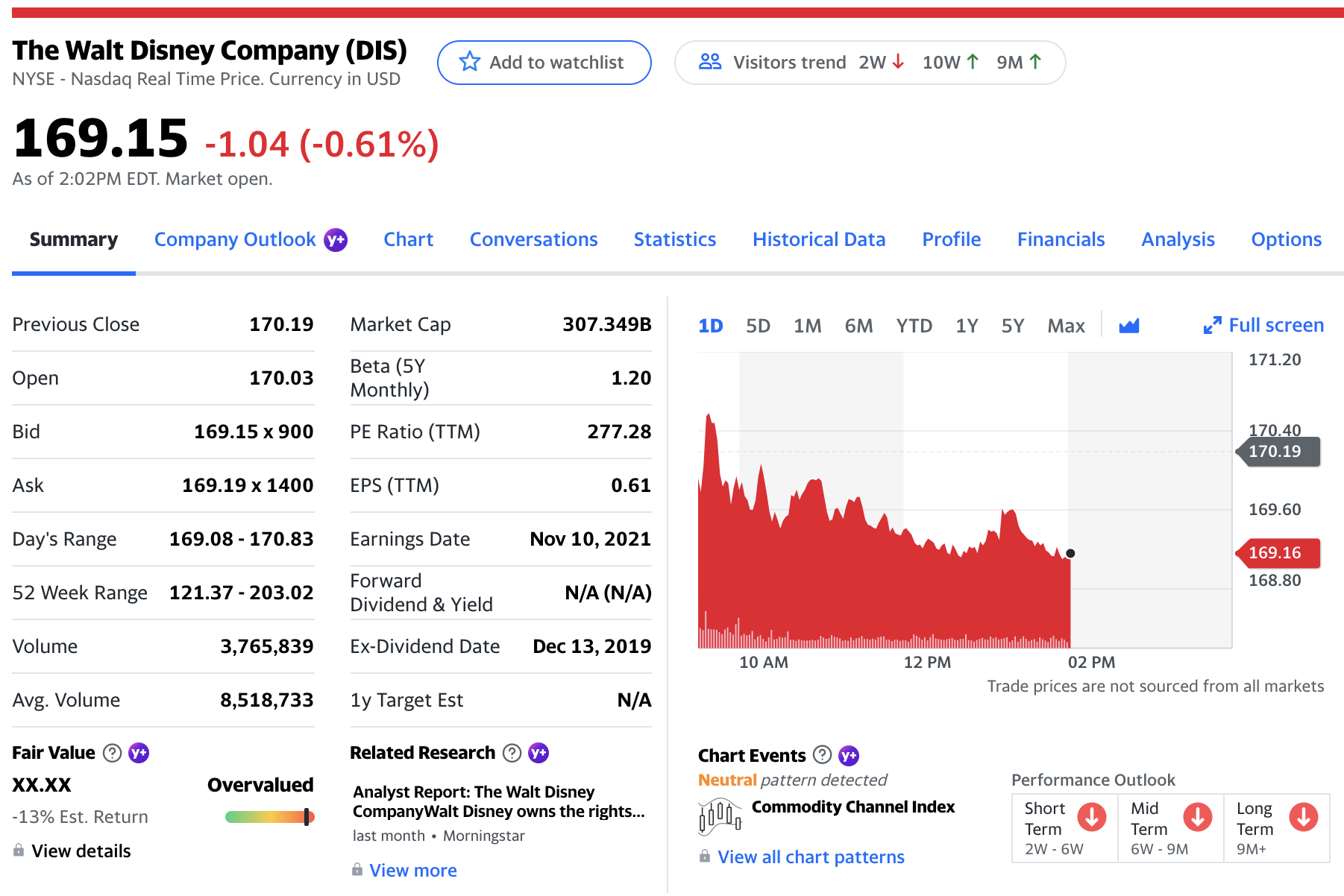 (Past performance does not indicate future results. Chart from November 2021)
Should You Buy Disney Stock?
There is always an inherent risk when you buy into stocks, even with a blue-chip like Disney. Unlike exchange-traded funds (ETFs) and other index funds that track the overall performance of a collection of securities, the value of an equity is driven by the earnings of a single company. This creates much more volatility, even with the consistent positive performance of a stock like Disney.
For example, when Disney releases another entry in the Star Wars series, you may see the stock's price jump. On the other hand, a Disney dud at the box office — or closed theme parks due to the coronavirus shutdown — can shift things dramatically. If you're at peace with this back-and-forth and expect to hold onto the shares for years, Disney appears to be a solid stock choice.
Tips for Selecting Investments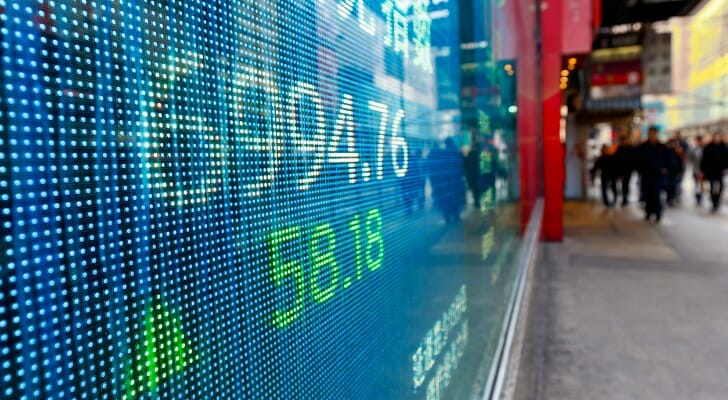 A financial advisor financial advisor could help you create an investment plan for your financial needs and goals. To find one in your area, SmartAsset free tool matches you with up to three financial advisors in your area, and you can interview your advisor matches at no cost to decide which one is right for you. If you're ready to find an advisor who can help you achieve your financial goals, get started now.
If you're not comfortable picking individual stocks, consider buying an exchange-traded fund (ETF) instead. These baskets of stocks have the diversification of a mutual fund but trade like stocks. You can choose from different sectors and market caps.
Photo credit: ©iStock.com/RinoCdZ, Yahoo Finance, ©iStock.com/danielvfung