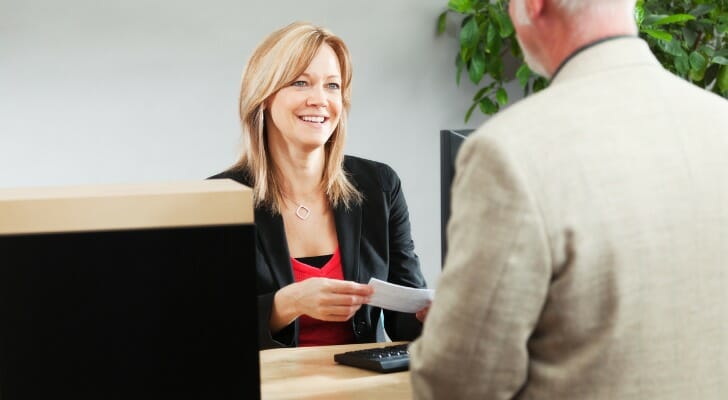 A bank branch is a physical location of a banking corporation, such as Chase, Bank of America or Wells Fargo. These buildings are technically referred to as "brick-and-mortar" branches, and they provide face-to-face service for customers of a bank. Branches customarily feature mortgage officers, financial advisors and other professionals as well, something that modern-day online banking currently cannot deliver. Read on to learn more about bank branches and if you should specifically join a bank that operates them.
What Is a Bank Branch?
If you've opened a bank account at some point during your life, you've probably set foot in a bank branch. A bank branch typically consists of a collection of tellers who can aid you in withdrawing money, depositing checks and cash and more. Many Americans prefer the in-person service a bank branch can offer, as it can be frustrating to deal with phone- and email-based customer service representatives. Branches can also be especially helpful if you're applying for a loan, opening an investment portfolio or making any number of other important financial decisions.
Bank branches began receiving the brick-and-mortar title, because that's what they were quite literally made of. While this terminology only became necessary due to the rise of web-based banks, branches still exist all over the country. However, according to the Wall Street Journal, there has been a sharp nationwide rise in the number of branches being closed by banks. In fact, the report highlights that banks such as Capital One shut down 32% of its branches from mid-2012 to mid-2017.
In its most basic form, banking has been around for thousands of years, with historians crediting the Mesopotamians, Sumerians, Babylonians and other ancient cultures with this financial advancement. Branches, or institutions similar to them, didn't begin appearing until the Roman Empire's reign, though. From then on, bank branches popped up around the world, most notably in Italy, England and the U.S.
Benefits of a Bank Branch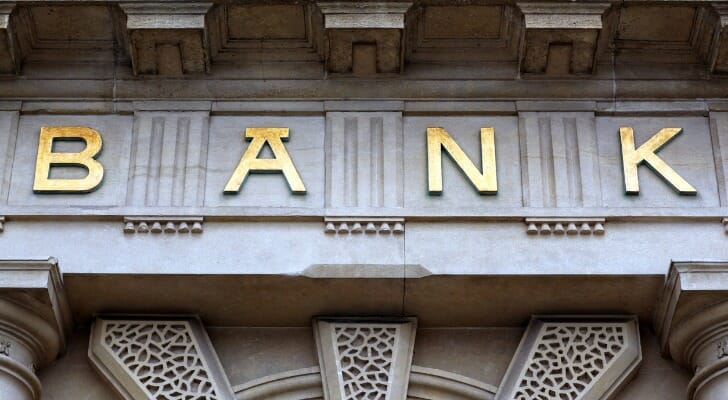 A bank branch, or rather a widespread network of them, offers benefits to both customers and the bank itself. Not only does this allow customers to stop somewhere to have their needs met, but it also raises awareness for the bank's brand and, in the end, makes it money. If you visit a branch, there are plenty of features to take advantage of.
Perhaps the most basic interaction you'll have at a bank branch is either the withdrawal or deposit of money. Branches will usually have a small table when you walk in where you can grab withdrawal slips, deposit slips and other paperwork necessary to complete a transaction. Although this may seem like an inconvenient alternative to the simplicity of an ATM, these machines tend to have withdrawal limits, whereas tellers do not.
If you have a ton of coins and aren't sure what to do with them, bank branches will almost always house some sort of coin counting machine. Once you know how much your coins are worth, bring the receipt to a teller to get cash for their value. Check with your bank to see if they offer this service.
Banks have many protections in place to ensure that their money is not stolen. So it should come as no surprise that banks often have safety deposit boxes available for customers. These are strictly accessible through bank branches, although you'll likely need to pay an annual fee for them.
Branchless Alternatives to Brick-and-Mortar Banks
With the dawn of the age of the internet, online banks have become increasingly popular. Some companies have even taken this idea a step further by establishing banks based entirely within the confines of a mobile app. Common names in this growing market are Ally Bank, Simple Bank, Chime Bank and Bank of Internet USA.
If you're skeptical about banking with a company that has no brick-and-mortar locations, you're not alone. These banks, however, have come up with some enticing ways to attract new customers. For example, the four banks listed above come with nonexistent or extremely low fee schedules and minimum opening deposits. But perhaps even better than these perks are the superior interest rates you'll find with them.
Nothing in finance comes without its downsides, though. One of the most prominent issues with online/mobile banks is that they often lack widespread account choice. This is because internet banks mostly stick to checking and savings accounts, while occasionally dabbling in money market accounts (MMAs). That means you typically won't be able to get a certificate of deposit (CD) or an individual retirement account (IRA).
Should You Join a Bank With Branches or Not?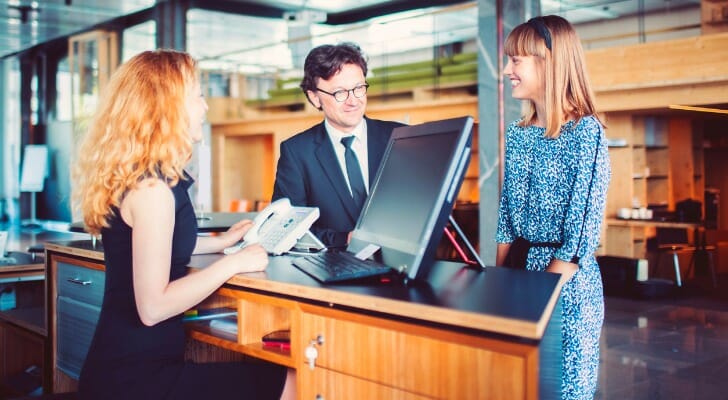 Are you deciding on whether to join a branchless or a brick-and-mortar bank? Instead of asking if you truly need access to in-person branches, ask if you'd prefer to have the choice to visit a branch, if necessary. Just know that by answering yes, you may be sacrificing the chance for better fee structures and interest rates with an online banking option. On the other hand, it seems most Americans are in favor of having branch locations available, leaving you in the majority.
Tips for Navigating the Banking Industry
If you're interested in joining a new bank, it might be worthwhile to consult an advisor. Finding the right financial advisor that fits your needs doesn't have to be hard. SmartAsset's free tool matches you with financial advisors in your area in 5 minutes. If you're ready to be matched with local advisors that will help you achieve your financial goals, get started now.
Research is the key to success in finance, and banking is no different. If you're in search of a new bank, be sure to include as many choices in your comparisons as possible. Even though something like an online-only bank might seem too far-fetched, it could be well worth looking into.
Photo credit: ©iStock.com/YinYang, ©iStock.com/BrianAJackson, ©iStock.com/MATJAZ_SLANIC