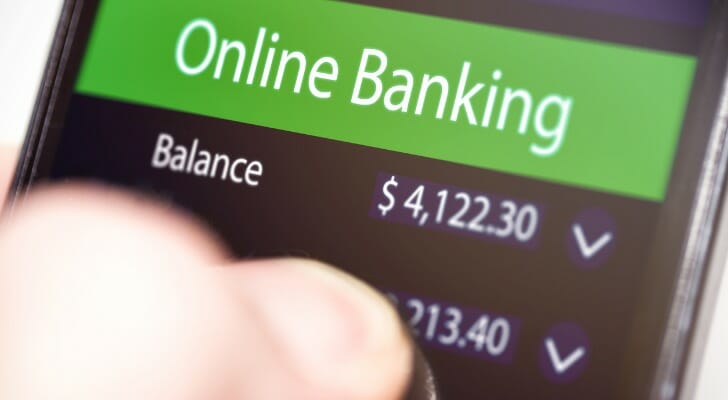 Simple has announced that it will be closing in 2021. Once the bank is officially closed, customers' accounts will be transferred to Simple's parent company, which is now PNC Bank. For other account recommendations, check out SmartAsset's lists of the best savings accounts, best checking accounts and best CDs.
Completely mobile banks are still a fairly new phenomenon in the mainstream banking world. Chime Bank and Simple Bank have already risen to become two of the main players in this youthful industry. Although the two deposit companies share many characteristics, we delve into the subtle differences that could make one of them a better choice for you. A financial advisor can help you choose a bank and make any other financial decisions you have to navigate.
What to Know About Chime Bank
All of Chime Bank's services are based within its mobile app that's available for both Apple and Android mobile phones, and you can use Apple Pay, Google Pay and Samsung Pay with the bank's services. Current customers are evidently happy with what the app has to offer, as it currently stands as one of the highest-rated financial apps between the two app stores with an average rating of 4.7 stars out of 5. Likely one of the first complaints about a mobile bank such as this would be a lack of direct access to your funds. However, Chime currently has a fee-free ATM system that's about 55,000 machines strong through the MoneyPass® and Visa Plus Alliance ATM networks.
Unlike normal banks, Chime does not have multiple account offers, such as various money market accounts (MMAs), certificates of deposit (CDs), savings accounts or even checking accounts. Instead, signing up to be a customer of Chime gets you a checking account-inspired Spending Account and a Chime Visa® debit card. You can also choose to tack on a savings account, which comes with an automatic savings perk. This feature will round up every debit purchase you make and put that money into your savings account.
Chime can also uniquely process customers' paychecks up to two days ahead of time. The bank provides Early Direct Deposit that's able to afford you access to your paycheck the minute your employer pays it. This is something that traditional banks typically cannot match, as they are held up by obligatory processing times. There are other apps that provide services similar to this, but none offers full-service banking as well.
What to Know About Simple Bank
Although Simple Bank is entirely it's own mobile banking operation, it is run through major traditional bank, PNC. Signing up to join Simple gets you a couple different accounts in one. Although it's considered a checking account, Simple includes aspects of a savings account via its Protected Goals Account. All Simple checking customers can gain access to the account's 0.40% annual percentage yield (APY) by creating a savings goal. Simple is also compatible with Apple Pay and Google Pay.
Simple's Safe-to-Spend® program is another major attraction, especially for prospective customers who find themselves tight on money often. By subtracting your automatic monthly payments (cable, rent etc.) and any savings goals you've added, your account will show a more accurate balance based on whatever's leftover.
Ever look back at your debit transaction history and forget what you spent your money on? Simple takes aim at this issue by allowing customers to attribute photos and hashtags to every purchase, making things much easier to remember.
Chime Bank vs. Simple Bank: Accounts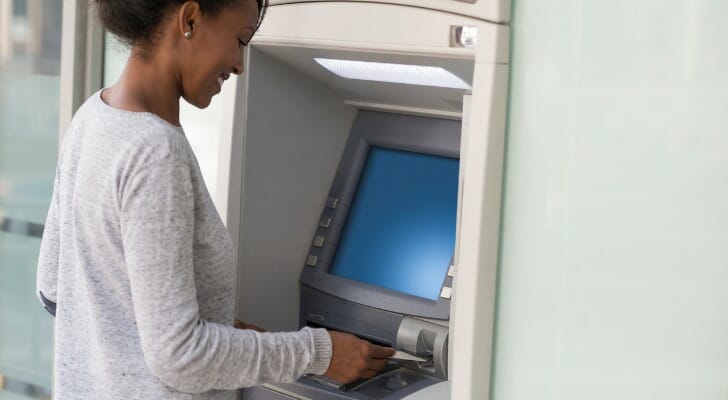 Chime and Simple's checking account offerings are the centerpieces of their banking services. They both provide a debit card, and their fee-free ATM networks are comparable at around 55,000 ATMs each. Simple subscribes to the Allpoint® ATM network and Chime is a partner of the MoneyPass® and Visa Plus Alliance ATM networks. So where do these checking accounts differ?
The most notable contrast is in Chime's ability to get its customers' paychecks to disburse as much as two days ahead of time. Simple Bank cannot match this, which could be a make-or-break benefit for customers who live on a paycheck-to-paycheck basis. The Safe-to-Spend® program at Simple could technically aid anyone who falls into this category too, but the expedited nature of Chime is difficult to emulate.
Don't forget, your financial advisor may have idea about which is choice is best for you. If you would like to work with a financial advisor, consider using SmartAsset's free matching system to find one.
Chime Bank vs. Simple Bank: Fees
Fees are another area of customer concern where Chime and Simple's policies fall remarkably close to one another. Their fee schedules look like this:
Chime Bank vs. Simple Bank: Fees
Fee Type
Chime
Simple
Monthly Account Fee
$0
$0
Minimum Balance Requirement
$0
$0
Overdraft Fee
$0
$0
Card Replacement Fee
$0
$0
Foreign Transaction Fee
$0
$0
Out-of-Network ATM Fee
$2.50
$0
As you can see, these are two of the cheapest banks on the market in terms of fees rates. In fact, the vast majority of their fee structures are completely nonexistent.
Each bank supplies more than enough access to fee-free ATMs throughout its respective networks and mobile ATM locator tools. There will undoubtedly come times, though, where you'll find yourself unable to access one of these ATMs. If that happens and you use a non-Chime ATM, the bank will hit you with a $2.50 fee. Remember, this is on top of whatever the out-of-network ATM company charges for using their machine. On the other hand, Simple has eliminated all out-of-network ATM fees, including transactions made internationally.
Chime Bank vs. Simple Bank: Rates
Although neither Chime nor Simple used to offer strong interest rates, they both do now. Simple currently boasts a 0.40% APY on its Protected Goals Account, which is essentially a high-yield savings account. Chime's savings option offers a 0.50% APY.
However, there are other possible earnings to take advantage of with Chime. For instance, anytime you spend money with your Visa® debit card, the purchase will be rounded up to the nearest dollar. That money is subsequently credited to your savings account. Unfortunately, Simple does not have any features that match the "round up" service above.
Bottom Line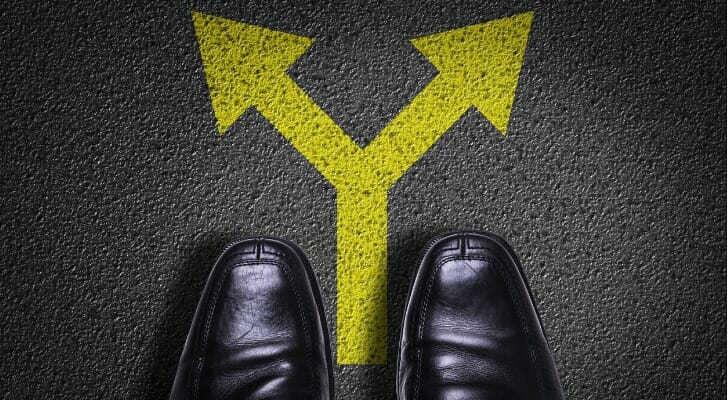 An overall winner for this comparison is difficult to declare. It appears, though, that Chime Bank has a slight advantage over its counterpart, Simple Bank. Between Chime's speedy paycheck processing capabilities, superior savings features, massive fee-free ATM network and low fees, Simple just cannot keep up.
Simple does pledge a better set of fees and an equally impressive ATM network, so some may find it'll work for them. The bank's other miscellaneous features don't really separate it all that significantly from Chime, though.
Tips for Picking a New Bank
It can be easy to overlook who you bank with when figuring out your long-term financial plans. A financial advisor can help you with this. Finding the right financial advisor that fits your needs doesn't have to be hard. SmartAsset's free tool matches you with financial advisors in your area in 5 minutes. If you're ready to be matched with local advisors that will help you achieve your financial goals, get started now.
Many customers often end up surprised at something their bank does or a fee it charges, but this is a fixable issue. Research is the key to selecting the right financial institution to bank with. Look extensively into a bank's fee schedule, account offers and any other qualities that are important to you.
Photo credit: ©iStock.com/Spaceliner, ©iStock.com/RuslanDashinsky, ©iStock.com/gustavofrazao