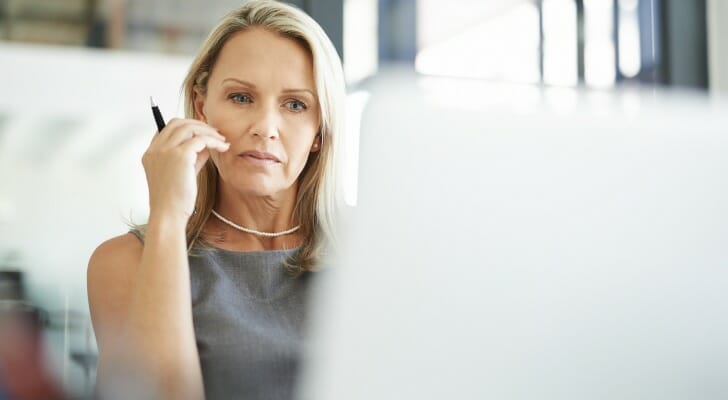 Picking the right bank to work with is an integral part of managing your financial life. Two of the largest banks in the country, U.S. Bank and Bank of America, are both excellent options if you prioritize accessibility. Whether you choose to open a checking account with U.S. Bank or with Bank of America, you will find impressive variety and breadth in account options along with a list of other perks. With nearly 7,000 FDIC-insured commercial banks in America, narrowing the decision down to U.S. Bank vs. Bank of America already puts you ahead. But the two corporations have several key similarities and differences, and it's best to know how they measure up before making the leap to choose one.
What to Know about U.S. Bank
Formally known as U.S. Bancorp, U.S. Bank is headquartered in Minneapolis, Minnesota and stresses accessibility. It has a strong brick-and-mortar presence in 28 states, and its silver, gold, platinum and premium checking accounts all can be accessed via ATM or through its online, mobile and physical branches. Furthermore, U.S. Bank ranks very highly on the national scale when it comes to its specialty options for students and seniors, demographics for which some major banks barely make exceptions. However, for the rest of the general public, the ease and accessibility of an account with U.S. Bank might not outweigh the bank's main downside: its near-unavoidable monthly account fees.
U.S. Bank's primary selling point might be its inclusiveness: if you'd most prefer to keep all your finances contained to one bank, U.S. Bank may be a great option. U.S. Bank staggers its checking accounts in terms of benefits and by a metric of silver, gold, platinum and premium, each of which has an opening minimum deposit of $25. Essentially, if you're looking for a wealth of viable options, U.S. Bank can deliver.
What to Know about Bank of America
Bank of America is one of the "Big Four" American bank chains, alongside JPMorgan Chase, Wells Fargo and Citigroup. Indeed, Bank of America is the second-largest bank in the country, managing more than $2.5 trillion in assets. (U.S. Bank comes in seventh place, holding $462 billion in total assets.) But for a bank of its size and recognition, BoA offers surprisingly low interest rates on your money. If you're not particularly worried about capitalizing on your current savings, BoA could serve as a beneficial addition to your primary banking account.
To its credit, much like U.S. Bank, Bank of America does offer a wide range of unique banking products to customers, including two different kinds of savings accounts and nearly a dozen certificates of deposit (CDs). The value of having this many different types of accounts is far-reaching; regardless of whether you're an avid spender or a frugal saver, Bank of America most likely offers a full-fledged account to suit your needs. But if your primary objective is accumulating an impressive lump of savings, your best bet is to keep looking.
In essence, opening an account with Bank of America ensures that your account needs will most likely be met in a more specific and focused way. Most banks, including U.S. Bank, cannot offer this precision to the same extent. Bank of America offers every retail bank product you can imagine—mortgage loans, student debt payments, credit and debit cards, financial advising—at higher qualities than most of its competitors.
U.S. Bank vs. Bank of America: Bank Accounts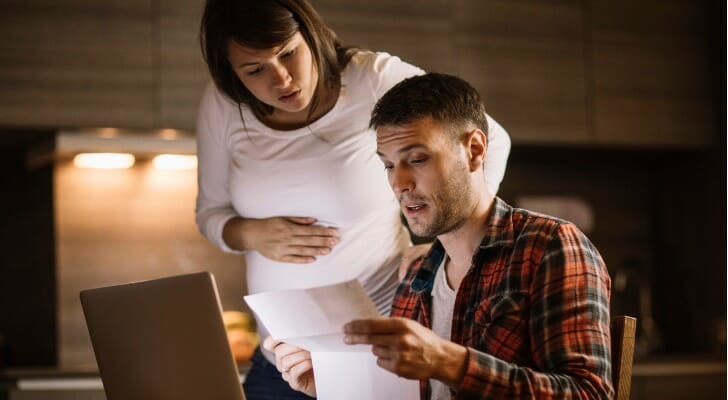 In the U.S. Bank vs. Bank of America match-up, U.S. Bank may win on this front. It stacks up better in terms of bank accounts, at least for its attentiveness to certain demographics. U.S. Bank offers strong options for students and seniors looking to call make one singular bank their financial home base. To that point, U.S. Bank offers several different checking account options created to suit the largest possible number of customers while still delivering prime service. Unfortunately U.S. Bank comes up short on providing the net best deals for clients.
As mentioned earlier, U.S. Bank pays special attention to senior citizens and currently enrolled full-time college students. Members of these two groups are exempt from U.S. Bank's fairly large monthly fees. If you don't fall into either camp but are still looking to waive the fee, you may be out of luck: U.S. Bank requires much larger direct deposits than most of its competitors in order to accrue no-fee checking. This generally affects people with less money in their account, so if you're at all unstable, it's best to keep looking.
Similar to U.S. Bank, Bank of America charges its customers high interest on their bank accounts, regardless of the actual amount of money therein. Also similarly to US Bank, Bank of American can provide you with any number of options for where to park your money. Forgoing the silver, gold and platinum plans U.S. Bank offers, Bank of America names its accounts such things as Regular Savings Account and the Core Checking® Account. If you're looking to talk with a real person about your finances, rather than an answering machine-type robot, Bank of America excels with its human-to-human troubleshooting program.
U.S. Bank vs. Bank of America: Fees
In making the U.S. Bank vs. Bank of America decision, it's important to examine fees at both institutions. U.S. Bank offers a fairly expansive amount of variety to its customers in terms of fees. These fees are staggered primarily based on which checking account plan you seek to use. Just initially, if you opt for the silver plan, you'll pay $8.95 with paper statements, while with gold, it jumps to $12.95, and finally platinum will set you back $19.95. Notoriously, U.S. Bank charges high fees for overdrafts and wire transfers, but it does not accompany this price spike with particularly high interest rates. In fact, many less expensive banks offer much higher savings account rates, with less of the hassle U.S. Bank fees present.
Bank of America's fee situation functions totally differently. With a Bank of America Regular Savings Account, you will be charged a $5 monthly fee, waivable under a certain set of circumstances, including maintaining a minimum daily balance of at least $300. As far as a standing checking fee, BoA and U.S. Bank have more in common than they have different. If you, like the majority of account holders (or prospective account holders) at either of the banks, will be receiving at least $500 in direct deposits, the standard checking fee will be $0 no matter where you elect to bank.
U.S. Bank vs. Bank of America: Rates
When comparing U.S. Bank vs. Bank of America in terms of rates, Bank of America loses this round. Bank of America has notoriously low interest rates, especially for a bank of their breath and expansive properties. Many online-only banks have them beat in terms of what they may offer customers in annual rates across several different accounts. (This can be chalked up to the lack of costs needed to operate physical locations, on which BoA spends a great deal.) It's all well and good to prefer having physical locations to visit and discuss your finances with an in-house banker, but for Bank of America, this luxury comes at a cost—to you.
U.S. Bank offers a slightly better deal. When put side-by-side with other top ten banks, it offers higher-earning interest rates, especially with its CD rates and money market accounts (MMAs). However, these rates don't really compete with the high rates of banks that operate mostly online. So if you're not picky about working with a big-name bank, you can probably substantially more by going the online route.
Bottom Line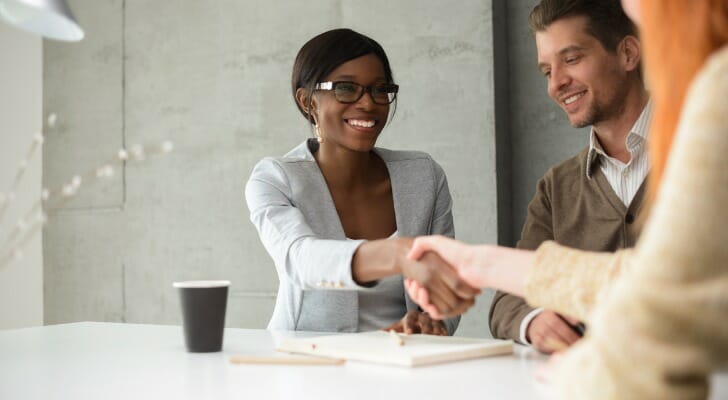 Regardless of the intricacies, the U.S. Bank vs. Bank of America decsion will not present much different banking experiences to its customers. But all things considered, U.S. Bank takes the cake, just by an inch. Unless you're a senior citizen or a student, you will reap roughly the same rewards from both corporations. That said, because U.S. Bank does indeed offer excellent deals to students and seniors, it just slightly tips the scale in its favor. But at the end of the day, neither U.S. Bank nor Bank of America can offer unique checking account privileges that are impossible to come by at the other bank.
If you're a student or 65 or older, you should probably go with U.S. Bank. Otherwise, it all comes down to what best fits your particular financial situation. Before making any drastic money moves, be sure to consult with an expert financial advisor near you, and ensure you're getting the best bang for your buck when making the U.S. Bank vs. Bank of America choice.
Tips for Finding the Right Bank
Before you pick a bank, make sure you totally understand your current situation. Do you need a free checking account? Do you have a firm enough financial ground to start contributing to a high-interest savings account? Consider your personal situation, and go from there.
Don't forget about credit unions. Credit unions like Western Union and Navy Federal are much more likely to provide high rates than are big chains like Chase Bank or Citibank, who must shoulder the cost of operating physical storefronts nationwide.
If you're looking to bolster your retirement savings, just picking the right bank alone won't get the job done. A financial advisor can set you on the right track better than anyone. A matching tool like SmartAsset's SmartAdvisor can speed up the process of finding a financial advisor to meet your needs, in your area, on your budget.
Photo credit: ©iStock.com/AJ_Watt, @iStock.com/mihailomilovanovic, ©iStock.com/georgijevic