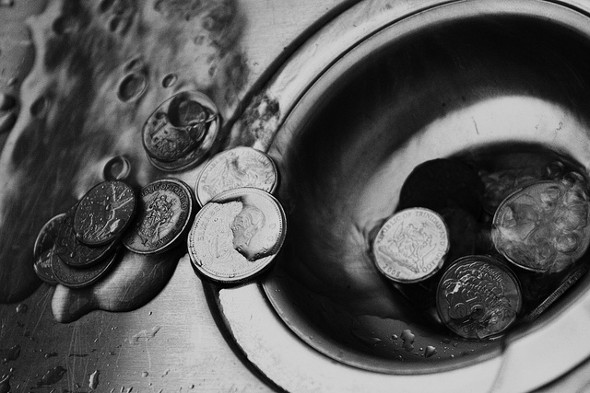 If you're fed up with the fees your current bank is charging you, switching to a new one can cut down on the cost. The only problem is that before you head out the door, your old bank could slap you with a few extra charges as a parting gift. Before you get ready to move your accounts, it's important to know what fees could end up getting added on.
Find out now: Which checking account is best for me?
1. Account Closing Fees
Some banks impose a penalty on customers who close their accounts when they're relatively new. At PNC Bank, for example, there's a $25 charge for closing an Everyday Checking account within 120 days of opening. If you haven't had a savings or checking account at your current bank for very long, there's a chance that picking up stakes and heading somewhere else isn't going to come cheap.
If your bank charges an early account closing fee, you may be able to avoid it by leaving the account open temporarily while moving your money over to your new bank. If you're planning to go this route, you'll need to leave enough cash in the account to dodge the minimum balance fee (if your bank charges one). Otherwise, you may just have to bite the bullet and pay the fee to close up shop early.
In some cases, it's possible for a bank to reopen a closed account when a deposit is made into it. For instance, this could occur if a credit is applied back to your account or you have a direct deposit set up that you forgot about. Typically the bank can choose to reject the payment and send it back to its issuer, but that doesn't always happen. If a deposit is allowed to go through, you could be racking up fees without even realizing it.
2. Monthly Maintenance Fees
Many banks charge a monthly service fee if your balance falls below a certain threshold. The Chase Total Checking Account, for example, charges a $12 fee if your minimum daily balance dips below $1,500 unless you make a qualifying direct deposit or you've linked up your savings. When you're in the process of closing an account, meeting those requirements might be impossible. That's where the fee comes in.
If you want to avoid this fee, you should consider a bank that simply doesn't charge it. For example, you would not have to worry about a monthly maintenance fee with either a Barclays savings account or an American Express Personal Savings account.
3. Overdraft Fees
One of the biggest money makers for banks is overdraft fees, and it's estimated that they generate about $30 billion in revenue each year. If you start shuffling money from one bank to another because you've decided it's time to make a switch, it's easy to get hit with an overdraft fee if you're not careful.
Making sure that you switch over or cancel any automatic payments you've got linked to the account is a must, but you also need to give any checks you've written time to clear. If you forget about something and it's processed against a zero balance before the account is fully closed, the bank will likely lay an overdraft fee on you. Some banks can even charge as many as six overdraft fees in a single day if you have multiple transactions returned due to insufficient funds.
4. Wire Transfer Fees
If you want to move money from one bank to another without having to go into a branch, you can arrange for a wire transfer, but in most cases it'll cost you. Domestic wire transfer fees are usually lower than foreign transfer fees but in some cases, you can still expect to pay anywhere from $15 to $35 for this service.
5. Cashier's Check Fees
Opting for a cashier's check instead could allow you to sidestep a transfer fee, but it has its own price. Even though you're drawing the funds from your own account and the check doesn't look much different from a regular one, your bank may still charge you as much as $10 just to get your money this way.
Photo credit: flickr