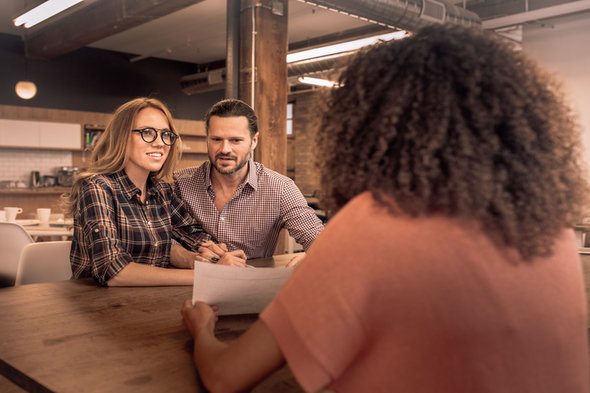 A credit union is a lot like a bank, but with one big difference. It's not for profit. So it's not taxed. In theory, this allows it to pay higher interest rates to savers and charge lower interest rates to borrowers. Economic experts often refer to credit unions as the financial industry's best-kept secret. Read on to find out more about how credit unions work and how you can join one. And if you want more guidance what financial institution best fits your financial plan, consider enlisting the help of an experienced financial advisor who can provide a holistic strategy given your personal circumstances.
What Is a Credit Union?
As mentioned, a credit union is a not-for-profit financial institution that serves as many people's banks. Technically, it is a financial cooperative, whose account holders are called members and share some kind of bond, like have the same employer. Credit unions are community oriented and are run democratically. Any member, regardless of asset level, is eligible to join the voluntary board of directors. This allows members to be involved in the union's decision-making processes.
Some credit unions are small, hyper-local unions based on common connections like belonging to the same church or living in the same area, while others are national with thousands of participants. They offer many of the same products as banks, like checking accounts or mortgages. However, you'll typically see more favorable rates and requirements from a credit union than from a big bank. Credit unions also tend to incorporate financial counseling and education. This is made easier by having fewer members than a bank does customers.
How Do Credit Unions Work?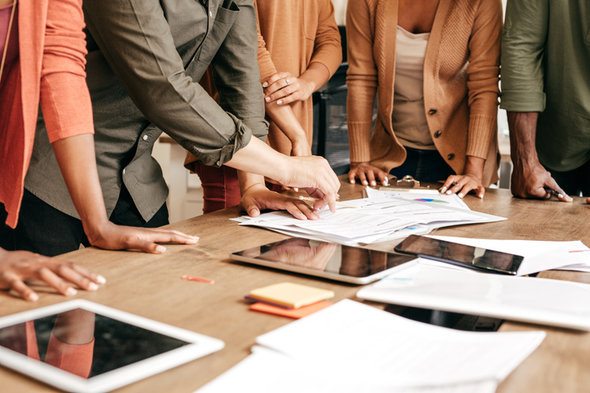 Credit unions are owned and operated by their members, who must typically meet certain qualifications to join. Members pool their money, creating a source for loans and other financial products. So in a sense, one person's deposit becomes another member's mortgage. As a not-for-profit organization, it may pay back any excess profits to members as dividends.
Each credit union member gets a say in how the institution is run. As a member, you can cast your vote for board of directors selections and other decisions, instead of allowing wealthy shareholders to call the shots.
While the FDIC insures bank deposits, it is the National Credit Union Administration (NCUA) that insures federally chartered credit union funds. State-chartered credit unions are held accountable to state banking laws or covered with private insurance.
Pros of Credit Unions
A huge advantage of credit unions lies in their not-for-profit structure, which means they don't have to pay corporate income tax on earnings. That allows credit unions to put more of their funds towards daily operations, better services and lower costs for members.
If you're looking to save more money, credit unions may be the way to go. They tend to offer higher interest rates on savings accounts, lower rates on loans and minimal fees for their services. These seemingly small differences can add up, boosting credit union members' balances.
In addition to better-priced products, you'll find more of a personalized, community feel at a credit union. To join a credit union, you often have to be a part of a certain community, often through a church, school, neighborhood, employer – or relative who is a member. Many who join credit unions like feeling valued as a community member rather than as a customer. Plus, they have the ability to run for the union's board of directors and be part of the governing process.
Cons of Credit Unions
While credit unions offer many benefits, membership does come with some drawbacks. Right off the bat, credit unions don't have the same kind of budgets as big banks do. If you're a business owner or need more specific financial products, a credit union may not offer what you need due to its limited funding. You can usually find most of the same services and products, but fewer options for each.
Many members find that their credit union falls especially short in their credit card offerings. Credit unions have limited rewards, so you probably won't earn the same amount of cash back, miles or points rewards as you would with a bank's card. If you're used to scoring serious perks and major discounts, you may be disappointed if you switch to a credit union.
Finally, credit unions don't provide the most convenient "banking" experience. Focused on smaller communities, credit unions almost always have fewer locations than banks. This limits your access to in-person services and even ATM access, especially when you're traveling. Branches also tend to operate only during traditional business hours. Plus, without the resources of a big bank, credit unions may not be able to offer the most robust online or mobile banking experience. Credit unions do try to combat these shortcomings by partnering together to widen ATM and branch offerings.
How to Join a Credit Union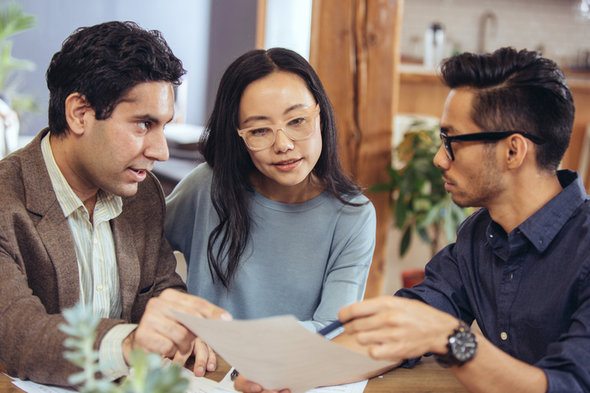 Joining a credit union means becoming a member of a financial institution that works for the benefit of your community. You also become a partial owner of that financial institution. To join, you just have to open an account. There is usually a small minimum of $5 to $25 as a one-time payment to join. The size of your accounts does not determine your share in the credit union. Every member receives an equal vote and chance to run for the board of directors.
Credit unions are more exclusive than banks, though that is becoming less the case. Traditionally, unions base membership eligibility on one's employer, place of worship, school, homeowners' association or geographic location. Increasingly, though, unions are opening membership to the wider public. Many allow people related to members to join. And some may allow you to join after making a small, one-time donation to a particular charity.
If you want to join a credit union but don't know where to start, ask your colleagues and family members if they have affiliations that give them access to a credit union. You can also check the NCUA's website or A Smarter Choice to find a credit union in your area that you may be able to join.
The Takeaway
Credit unions provide a solid alternative to big banks. Before you join a credit union, make sure it's the right one for you. You'll want it to offer the kinds of accounts and products you need – under favorable terms. Certainly, if you'll be parking substantial savings there, you want to earn a competitive interest rate. It may help to read reviews online and double check the credit unions insurance plans.
Tips for Responsible Banking
Credit card rewards can help you save. But you have to spend to save. So be sure that when racking up the points, you are also using your credit responsibly.
Avoid unnecessary banking fees. Maybe you're paying a monthly service fee when a free checking account with the exact same perks is available. Or perhaps you didn't realize your bank is charging you for paper statements. It can help to double check your statements to consolidate your spending and save some cash.
Photo credit: ©iStock.com/Weekend Images Inc., ©iStock.com/Weekend Images Inc., ©iStock.com/Weekend Images Inc.