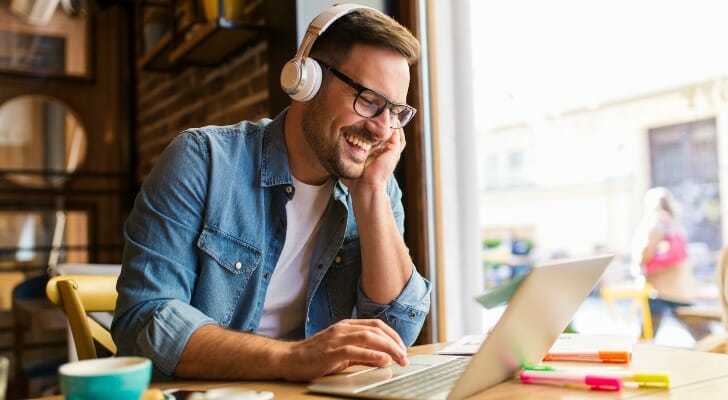 A checking account provides a great tool for money management, keeping your money both safe and easily accessible. However, many banks and credit unions charge a fee to own a checking account. These fees generally range from $4 to $20 although they can reach higher depending on your bank and account type. This is in addition to other bank fees for transactions like wire transfers and overdrafts.
Let's take a look at what the most popular banks charge in checking account fees and how you can potentially avoid them.
Average Checking Account Fees at Major Banks
According to a recent MyBankTracker study, the average checking account fee at top U.S. banks is $9.60. Amounts average between $0 to $20, with many finding a middle ground at either $7, $10 or $12. The table below compares what some of the big banks charge for their basic checking accounts. Note that there is a range given for Citibank. In this case, your Regular Checking monthly fee will depend on the Citibank banking package you sign up for.
How to Avoid Checking Account Fees

If you're paying to own your checking account, you could be paying too much for your bank account. If you don't want to switch banks to snag a free checking account, you can try to have your monthly fee waived instead. You'll often have a few options, some we've outlined here.
1. Meet the minimum balance
Many major banks require a minimum checking balance. Meeting your account's given amount is the most common way to avoid a checking account fee. Check whether your bank assesses your average daily balance or the balance on the last day of your billing cycle. Some banks may count your total balance throughout all your accounts.
2. Enroll in direct deposit
The second-most common way to avoid fees is to set up direct deposits straight to your checking account. Usually, this just means setting up your paycheck or other income stream to automatically deposit electronically. This offers a great option if you can't maintain the minimum monthly balance on your own. Like a minimum balance, direct deposits keep money in your account, making it available for banks to invest and loan. If you don't have a consistent income every month, you may be able to move a portion of savings to your checking account every month.
3. Ask about discounts
Are you a student? Senior citizen? Veteran? Check with your bank to see if they can waive the monthly service fee for you if you fall into one of these, or other, categories. Often banks can waive fees for certain groups who may not be able to afford the fees.
4. Open another account
You can also avoid checking account fees by opening another account with the same institution. Depending on the institution and account, you can open a money market account, certificate of deposit, savings account or individual retirement account (IRA). Often, linking these accounts can also snag you higher-earning interest rates, especially on a savings account.
Checking Accounts Without Fees
The best way to avoid a checking account fee is simply to choose a free checking account. You have several options available, in addition to the Capital One, Charles Schwab and Discover accounts listed above. Typically, online banks offer fee-free accounts since they don't face the same costs of brick-and-mortar organizations. These accounts also tend to have better interest rates, yielding a higher return without any extra effort on your part. Here are some online banks that don't charge any checking account fees:
EverBank/TIAA Yield Pledge®: Not only can you avoid monthly maintenance fees with EverBank, but you can avoid ATM fees, too. The Yield Pledge® account also offers a 1.21% introductory APY, combining the high interest of a savings account with the flexibility of a checking account. After one year, the APY drops to somewhere between 0.25% and 0.71%, depending on your account balance. One drawback, however, might be that you need at least $5,000 to open the account.
Ally Bank Interest Checking: Ally Bank is an entirely online/mobile platform. When you bank with Ally, you get to benefit from no service fees, no account minimum and a competitive interest rate. Plus, Ally offers access to the Allpoint® ATM network and reimburses up to $10 per month for ATM fees.
Bank of the Internet USA Rewards Checking: Looking to earn some serious cash from your checking account? Bank of the Internet has a great high-yield checking account, with the potential to earn upwards of 1.25% APY. The bank will also reimburse every ATM fee. Best of all, you don't have to meet any maintenance or minimum balance thresholds.
The Takeaway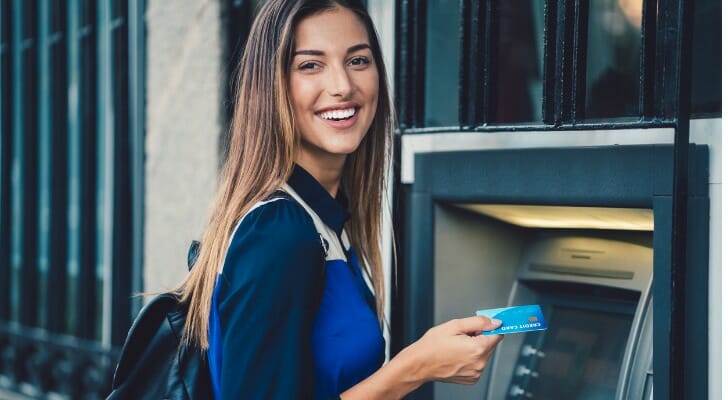 Checking accounts shouldn't be complicated or costly. In most cases, you can easily waive the monthly fee if there is a fee at all. Plus, if you're unhappy with your current account, you don't have to stick with it. You can easily switch banks to find the bank accounts that work best for you. Consider your options and ask questions. Just be sure to review any account terms and conditions carefully before signing on the dotted line to avoid any unexpected fees.
Tips for Banking Responsibly
A big part of banking responsibly is making sure you're using your money efficiently with your bank accounts. This means finding free checking accounts or waiving the fees if you can. It also means you should find accounts that earn you money, as well. That way, you can stash away your money whether in a checking account or savings account, and expect a bigger balance the next time you check back in.
A great way to make your accounts work for you is to open an interest-earning checking account. That way, you can keep your money safe and easily accessible, while your balance also earns you more money.
Photo credit: ©iStock.com/Jelena Danilovic, ©iStock.com/RyanJLane, ©iStock.com/martin-dm