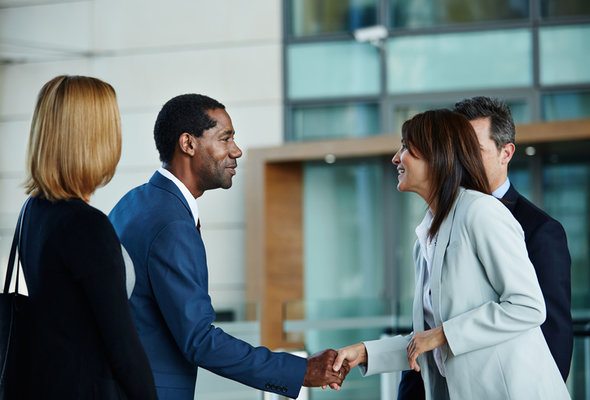 The average salary for a lawyer in the U.S. is $115,820.
Becoming a lawyer is no walk in the park. You have to do well enough in college and on the LSAT to get into law school, graduate from law school, get a job and pass the bar exam. At the end of that process, you might have racked up significant student loan debt. Do lawyers' salaries make up for the hard work and long hours? Here's what you should know about the average salary of a lawyer.
Check out our student loan calculator.
The Average Salary of a Lawyer: An Overview
According to the Bureau of Labor Statistics (BLS), the 2015 median pay for lawyers in the U.S. was $115,820. Hourly pay for lawyers worked out to $55.69 per hour, though of course many lawyers bill much more than this hourly rate for their services. Entry-level qualifications for lawyers are strictly enforced. Lawyers must have a J.D. degree and be admitted to the bar. The BLS projects that between 2014 and 2024, the number of lawyers in the American workplace will grow by 6%, which is about on par with the national average across all jobs (7%).
Not all lawyers represent individual clients in court. Some work in-house for corporations and non-profits, some work for the government and some work in arbitration or mediation, among other paths. Some lawyers own their own practices while others work at huge, multi-national firms.
Related Article: Do You Need a Real Estate Lawyer?
The Average Salary of a Lawyer: Geography
All of the above factors can affect lawyers' salaries. So can geography. Glassdoor, a salary aggregating site, puts the national average lawyer salary at $106,148, but reports the average salary for New York lawyers as $114,134. The Glassdoor average for Kansas City, MO? $89,452.
According to the BLS, the top-paying state for lawyers isn't a state – it's the District of Columbia. There, the annual mean wage for lawyers is $174,480. The other highest-paying states for lawyers are California, New York, Massachusetts and Delaware.
What about metro areas? The top-paying metro area for lawyers is San Jose-Sunnyvale-Santa Clara, CA, where lawyers earn an annual mean wage of $204,010. Other top-paying metro areas for lawyers are: Bridgeport-Stamford-Norwalk, CT; San Francisco-Redwood City-South San Francisco, CA; Los Angeles-Long Beach-Glendale, CA and New York-Jersey City-White Plains, NY-NJ.
The highest-paying metro areas for lawyers aren't necessarily the metro areas with the highest concentration of lawyers. According to the BLS, the metro area with the highest concentration of lawyers is the Washington-Arlington-Alexandria, DC-VA-MD-WV metro area. But the city with the second-highest concentration of lawyers might surprise you – it's Tallahassee, FL. Other metro areas with a high concentration of lawyers are: Philadelphia, PA; San Francisco-Redwood City-South San Francisco, CA and New York-Jersey City-White Plains, NY-NJ.
Related Article: The True Cost of Living in Washington, D.C.
Becoming a Lawyer
The American Bar Association reports that law students rack up an average student debt burden of $84,000 if they graduate from a public school and $122,158 if they graduate from a private school. Some of these graduates have loans from their undergraduate education, too.
For those who start at a large firm with 700 lawyers or more, the average starting salary is $160,000, according to a survey conducted by the National Association for Law Placement. These lucky lawyers may be able to pay back their student loans relatively quickly, especially if they work at a firm that awards bonuses.
Other lawyers take advantage of Public Service Loan Forgiveness, a program that offers debt forgiveness for lawyers who practice public interest law. Some law schools run their own version of debt repayment for graduates who take public-interest jobs.
But there are also lawyers who express doubt that they will ever be able to pay back what they owe. Not everyone who graduates from law school gets a job with a six-figure salary – or any job at all. And if you live in an expensive city or are supporting other members of your family, it could be hard to put a big chunk of even a hefty salary toward paying off debt.
Bottom Line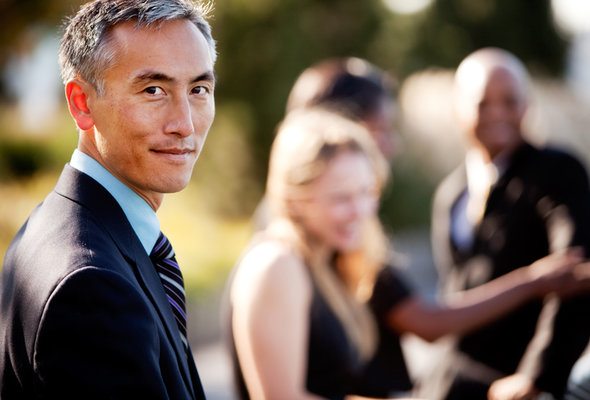 Becoming a lawyer is an expensive and time-consuming undertaking, but can lead to a financially and intellectually rewarding career. If you can succeed in law school and get good jobs and internships along the way, you'll have a good shot at a high salary.
Of course, you'll likely be saddled with debt after graduation. To understand how to balance paying off that debt with your other financial goals, such as starting to save for retirement, consider consulting a financial advisor. A matching tool like SmartAsset's SmartAdvisor can help you find a person to work with to meet your needs. First you'll answer a series of questions about your situation and goals. Then the program will narrow down your options from thousands of advisors to three fiduciaries who suit your needs. You can then read their profiles to learn more about them, interview them on the phone or in person and choose who to work with in the future. This allows you to find a good fit while the program does much of the hard work for you.
Photo credit: ©iStock.com/kupicoo, ©iStock.com/leaf