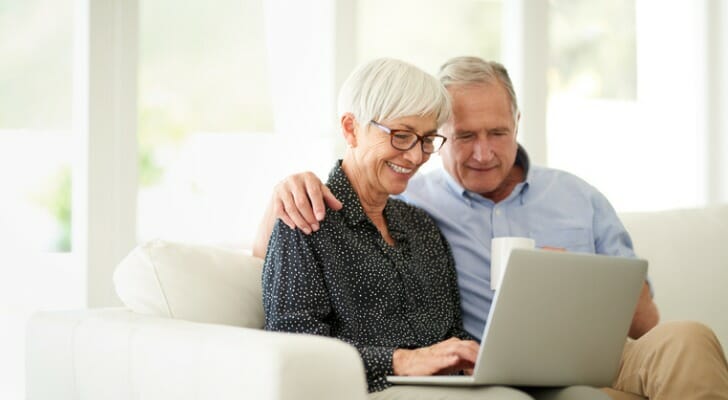 The Social Security Administration offers a number of programs that Americans may end up using at some point in their lives. Besides the usual Social Security retirement payments, there is also Social Security disability for those who can't work due to a disability. For all this and more, you'll need a mySocialSecurity account, effectively the digital entry to the world of Social Security. Even if you aren't using any of these programs just yet, you may find use from a mySocialSecurity account of your own.
How to Create a mySocialSecurity Account
Creating your own mySocialSecurity account is pretty simple. The steps are as follows:
Navigate to the Create An Account page on the Social Security Administration's website.
Agree to the terms of service.
Enter your personal information as directed. Make sure you enter your information as it appears on your Social Security Card. You will need to have your Social Security number. You must also have a valid home address.
Create a username and password. This will serve as your login information.
Provide a secondary identifier. This can be either a cell phone number or an email address. Social Security will use this to send you a code to enter to prove your identity. You must enter a new code, sent to your provided contact information, every time you sign in to your account. This is called two-step verification.
You may run into problems if you have a security freeze or fraud alert on your credit report. If you don't have access to the internet or you aren't comfortable using the computer for this, you can also open a mySocialSecurity account at your local Social Security Administration office.
What You Can Do With a mySocialSecurityAccount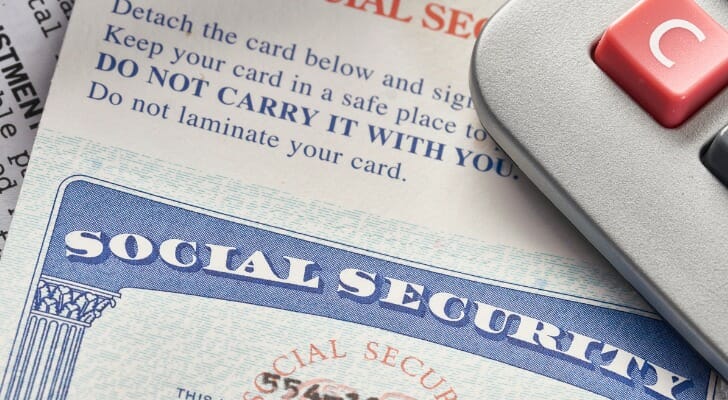 Americans can do a number of things with their mySocialSecurity account. These include:
Set up direct deposit. If you'd rather have your Social Security benefits deposited directly into a bank account, you can do so through your mySocialSecurity account.
Change your address and phone number. Are you moving or getting a new phone number? This account allows you to update your information with the Social Security Administration.
Get a benefit verification letter. You can use this for proof of income when you are applying for things like a loan, a mortgage or other government assistance programs, including the Supplemental Nutrition Assistance Program (SNAP).
Get a new Medicare or Social Security card, if you've lost these important identification documents.
Put in a request for replacement Social Security forms, including SSA-1099 and SSA1042S. These are forms used for tax purposes.
Check out the status of your Social Security application or a pending claim.
Cybersecurity and mySocialSecurity
Your mySocialSecurity account is secure and protected by advanced security technology. This includes the two-step verification process requiring the use of a cell phone or email address to log into your account
There is also an additional security procedure that you can put in place if you want to make sure your account is protected. This requires you to give either the last eight digits of your credit card or some other form of financial information that the Social Security Administration can then check. This is the only time the Social Security Administration will ask you for your credit card information. This extra security step does not change how you log in to your account. You can add or eliminate this extra security at any time.
Social Security is a popular way for internet phishing scams to target consumers. Know that any email you get from the actual Social Security Administration will have a .gov email address. If you get an email coming from another type of domain, such as .com or .net, it is not a real email from the Social Security Administration. You can report any phishing emails by forwarding the email to phishing-report@us-cert.gov.
The Bottom Line
With a mySocialSecurity account you can address any number of issues that may arise as you use services provided by the Social Security Administration. It is relatively easy to set up an account, and if you don't want to do so on your computer you can also do so at your local Social Security office. Once you have your account, you can set up direct deposit, order new Social Security cards and forms and update your physical address. The mySocialSecurity program has strong cybersecurity protections, but be on the lookout for potential phishing scams.
Retirement Savings Tips
Social Security payments are helpful, but they won't be enough to survive on in retirement. You'll need to save to make sure your retirement is secure, and a financial advisor can help you do just that. SmartAsset helps you find the right financial advisor for you with our free financial advisor matching service. You just answer a few questions and we find up to three financial advisor matches for you. We fully vet our advisors and they are free of disclosures. You then talk to each advisor and make a decision about how you want to move ahead.
Another key step in getting ready for retirement to determine how much you'll actually need to save. See what your goal should be and how you're progressing with our free retirement calculator.
Photo Credit: ©iStock.com/zimmytws, ©iStock.com/Bill Oxford, ©iStock.com/Cecilie_Arcurs