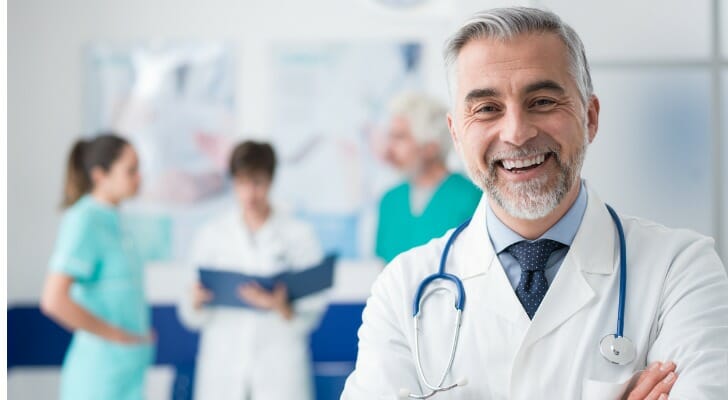 Medicare is a government program that provides health insurance to senior citizens throughout the United States. There are four basic parts to Medicare, designated by letters A through D. Medicare Part B is an optional program for some outpatient services that are not covered by Part A, which is what typically covers inpatient hospital stays. This coverage is best suited for those who are in retirement. If you have questions as to how Medicare Part B will fit into your financial plans, consider consulting with a financial advisor in your area.
Medicare Part B: What is It and What Does It Cover?
Anyone who is 65 years or older and who is a U.S. citizen or a permanent resident lawfully residing in the U.S. for at least five years is eligible for Medicare Part B.
Medicare Part B covers what Medicare Part A does not. In other words, it isn't for inpatient hospital care, nursing facility care, hospice care or home health care.
Medicare Part B is for more run-of-the-mill and day-to-day healthcare concerns. This includes most inpatient services, of both the medically necessary and preventative nature. Here are some (but not all) of the services that Medicare Part B covers:
Cardiovascular disease screenings
Diabetes screenings
Depression screenings
Glaucoma tests
Various cancer screenings
Mammograms
STD screenings and counseling
Perhaps most crucially, Medicare Part B covers a yearly wellness visit. This functions as an annual checkup to evaluate your general health and create or update a personalized prevention plan.
Part B also covers clinical research, ambulance services, durable medical equipment, mental health services (including both inpatient and outpatient), getting a second opinion before surgery and some outpatient prescription drugs.
Medicare Part B: What Doesn't It Cover?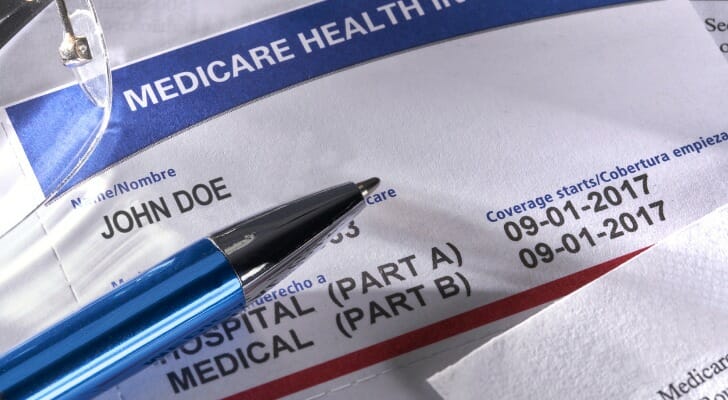 In addition to the major inpatient costs that are covered by Medicare Part A, there are some other things that Medicare Part B does not cover. This includes:
Long-term care
Most dental procedures
Eye exams to prescribe glasses
Dentures
Cosmetic procedures
Hearing aids
Acupuncture
Routine foot care
Also noteworthy is the fact that Medicare Part B does not cover the cost of most prescription drugs. To get this coverage you'll need to sign up for Medicare Part D or for a Medicare Advantage Plan. This plan will have a separate premium that you must pay in addition to the premiums you pay for Medicare Part B.
Medicare Part B Cost
You'll pay a premium each month for Medicare Part B. If you get a monthly benefit payment from Social Security, the Railroad Retirement Board or the Office of Personnel Management, your premium is automatically deducted. If not, you'll simply get a monthly bill to pay.
The standard monthly premium for 2019 is $135.50. Most people pay the standard premium, but some people who reported especially high income from two years ago on their IRS tax return will pay more. The highest premium, for those who had an income of $500,000 or more ($750,000 and above for married couples), is $460.50.
The deductible for Medicare Part B is $185, meaning you'll pay the first $185 of your medical costs. After that, you generally pay a 20% coinsurance for covered services, with the other 80% covered by your plan.
Medicare Part B: How to Sign Up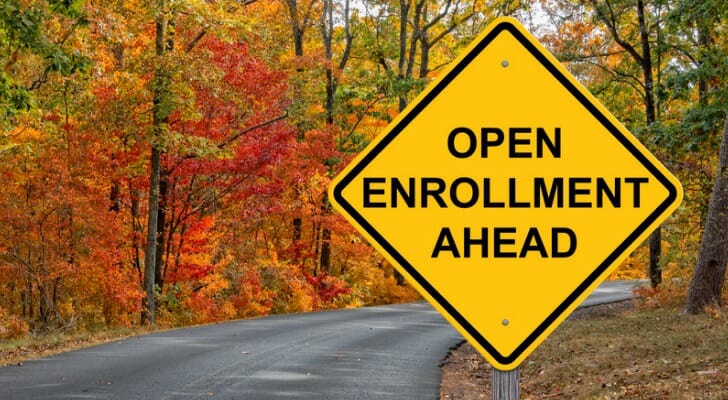 Some seniors automatically are enrolled in Medicare Parts A and B. This is the case for seniors who have received benefits from Social Security or the Railroad Retirement Board for at least four months before they turn 65. Otherwise, you'll need to sign up. You can do this through the Social Security website, by calling Social Security at 1-800-772-1213 or by visiting your local Social Security office. You'll apply with form CMS-40b.
There are certain times you can apply for Medicare Part B. The first is as soon as you turn 65. After that, you can apply in the general enrollment period between January and March of each year. Finally, there is a special enrollment period if the coverage you are getting from another source ends.
One important thing to keep in mind: If you don't enroll for Medicare Part B as soon as you are eligible at age 65, you may end up paying more if and when you do enroll. Your monthly premium could go up 10% for each full year you could have been enrolled in Medicare Part B but chose not to. This penalty applies for as long as you have Medicare Part B. There are some special circumstances in which this penalty will not apply.
Bottom Line
Medicare Part B is a government-run health insurance plan that covers outpatient treatments for people 65 and older. It covers most preventative and medically necessary procedures, but it does not cover the cost of prescription drugs. It charges a premium that starts at $135.50 but ranges higher for those who had higher income in previous years. Medicare Part B has a deductible of $185 and generally charges a 20% coinsurance after that. Those who don't sign up as soon as they are eligible may end up paying a higher premium as well.
Healthcare Savings Tips
If you want some help figuring out how medical expenses fit into your retirement plan, it's a good idea to work with a financial advisor. Finding the right financial advisor that fits your needs doesn't have to be hard. SmartAsset's free tool matches you with financial advisors in your area in 5 minutes. If you're ready to be matched with local advisors that will help you achieve your financial goals, get started now.
A health savings account (HSA) may be a good option for younger people who are worried about potential healthcare costs. HSAs can greatly reduce monthly premiums.
Photo credit: ©iStock.com/cyano66, ©iStock.com/Bill Oxford, ©iStock.com/JimVallee