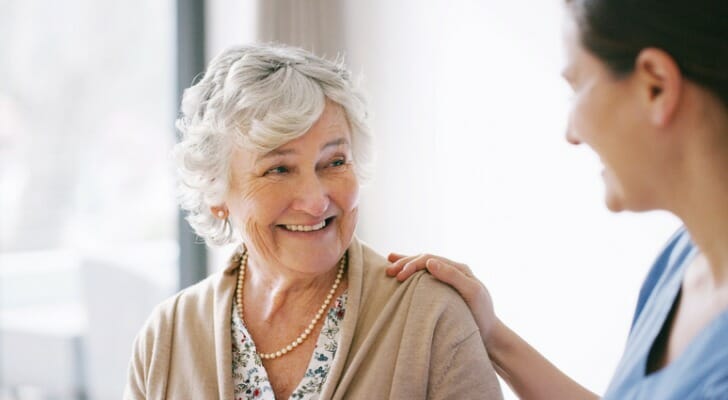 Assisted living facilities and nursing homes differ in many ways, including the type of care provided, cost, and offerings for residents. You or a family member may need more help in retirement than family and friends can provide. Residential facilities, including assisted living and nursing homes that can provide it. Here's how (and how they differ).
Nursing Homes
Nursing homes, also known as skilled nursing facilities, provide a wide range of health and personal care services. They typically offer 24-hour supervision, nursing care, three meals a day, and assistance with everyday activities. Rehabilitation services like physical, speech, and occupational therapy are generally also available. Nursing homes offer a high level of daily care for residents who need it, including helping them dress, get in and out of bed, get dressed, and go to the restroom.
Most nursing home residents live there permanently. They may choose to live there because they have physical or mental conditions that require around the clock care and supervision. Nursing homes may be the right choice for people who need frequent or daily medical care. They also may help people who have trouble getting around and feel safer having people check in on them frequently.
Family caregivers may choose a nursing home if they feel they can't care for an aging or ill relative anymore. Although it offers less independence than assisted living, a nursing home provides residents constant care and supervision.
Cost of Care
According to the government's latest National Nursing Home Survey, the average nursing home stay is 835 days, or more than two years. In 2018, a private room in a nursing home cost an average of $8,365 a month, or more than $100,000 annually, according to the Cost of Care Survey 2018 by Genworth Financial. A semi-private room averaged $7,441 a month, or $89,292 per year.
Medicare or Medicaid may cover the cost of a nursing home for some seniors, if they meet certain requirements. If seniors do not meet the requirements, private pay is accepted. Private pay can also offer perks like room upgrades or additional leisure activities.
Medicare provides limited coverage of up to 100 days per benefit period for some patients. Although nearly 1 in 10 residents age 75 to 84 stay in a nursing home for five or more years, almost 3 in 10 residents in that age group stay less than 100 days. Convalescent nursing home care, which generally follows hospitalization, is typically short-term and can therefore be covered by Medicare.
Medicaid Coverage
If someone lacks enough money to cover the cost of a nursing home, or the cost uses up all of their savings, they can become eligible for Medicaid assistance. State Medicaid programs are required to cover nursing home care. However, depending on how someone qualifies for nursing home care under Medicaid, the state may determine that they must contribute towards the cost of their nursing care.
Although most nursing homes won't lower their rates, which are tied to payment levels offered by Medicare and Medicaid, there may be room to negotiate with long-term nursing care costs. Sometimes, instead of taking a lower Medicaid rate, a facility will agree to take a lower private pay rate that is still higher than the Medicaid rate.
In order to qualify for Medicaid, you must have limited assets. An individual can have no more than $2,000 in cash and cash equivalents such as IRAs and bonds. Making large financial gifts to children or grandchildren in the five years prior to applying for the program can disqualify you from receiving Medicaid benefits.
Assisted Living Communities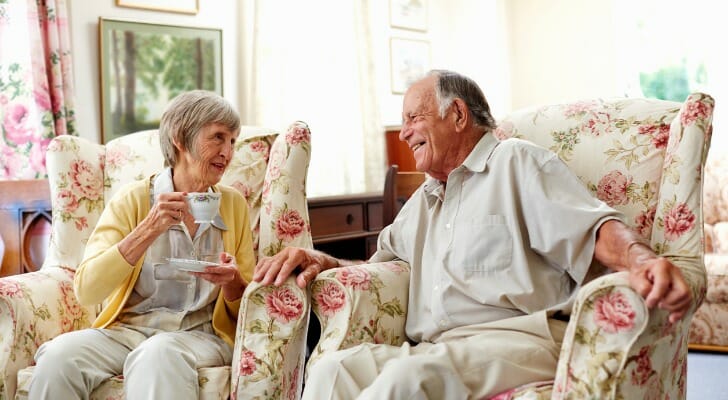 Assisted living communities range in size from as few as 25 residents to as many as 120 for more residents. Residents of an assisted living community need help with some daily care and activities. They might need help with cooking, cleaning, laundry, or personal care, but they get to choose which activities they get help with. Usually, a few different "levels of care" are offered for seniors in assisted living communities, with residents paying more for higher levels of care.
Residents have access to many services, including three meals a day, on-site staff, assistance with personal care, and help with medications, housekeeping, and laundry. In general, seniors in assisted living communities live in a private apartment or condo and have a private kitchen and bathroom. Couples can usually live together.
Some assisted living communities allow seniors to have their own car, and most provide rides to take you where you need to go.
Cost of Care
Medicare and Medicaid generally do not cover the costs of assisted living facilities. Medicare does not offer an all-inclusive long-term care component, so the program does not pay for assisted living centers. However, it may cover certain services, like home health for outpatient therapy for assisted living residents.
The majority of assisted living residents pay for their own coverage. However, 41 states offer waiver programs for low-income residents seeking to live in an assisted living center. About one in six assisted living residents rely on Medicaid for daily care, spending down their personal assets in order to stay in their assisted living home.
Assisted living centers have a lower price tag than nursing homes do. Costs can range between $2,500 and $6,700 per month, depending on where you live.
Assisted Living vs Nursing Home: Similarities
Both types of senior housing communities are focused on keeping their residents healthy, safe, and happy. They both provide support with activities in daily life, such as bathing, dressing, and personal care.
Health Care & Senior Safety
Often, seniors will need to take many different medications each day. However, managing them can be difficult. Mistakes with medication are a leading reason seniors end up in the emergency room. Both types of communities help seniors safely manage their medications, and each has handrails, grab bars, and emergency call systems designed to keep older adults safe.
Housing & Transportation Support
Many older adults may move to a nursing home or assisted living community because they need help with tasks like housekeeping and laundry. Such facilities often provide transportation to shopping centers and elsewhere.
Activities
Loneliness and isolation can put older adults at a greater risk for health problems, such as diabetes, depression, and high blood pressure. Both types of communities offer a variety daily of activities designed to meet residents' emotional, physical, and spiritual needs. Activities include events like fitness classes, arts and crafts, and movie nights.
Food & Nutrition
Some older adults may struggle to plan and prepare meals at home. Residents of these communities can benefit from three well-balanced meals and nutritious snacks offered each day.
Assisted Living vs Nursing Home: Differences
Nursing homes focus more on medical care than assisted living facilities do. As a result, there are several key differences between them and assisted living facilities.
Health Care & Senior Safety
Nursing homes are generally for residents with more complex health care conditions. Often these residents require around the clock care and monitoring. They may need the assistance of a skilled nurse, or a speech or physical therapist. Residents in an assisted living community generally require less care and don't need monitoring.
Housing & Transportation Support
Nursing homes often look more like hospitals. Assisted living centers tend to resemble apartment communities. Nursing home residents are likely to share a room, while assisted-living residents have their own apartments.
Residents of nursing homes generally stay at the home unless they're leaving with family or need more intensive medical assistance. Assisted living centers, on the other hand, will sometimes offer organized outings to places like museums, shopping malls, and local attractions. They can also provide transportation to doctors appointments, and transportation assistance when residents need to run errands.
Bottom Line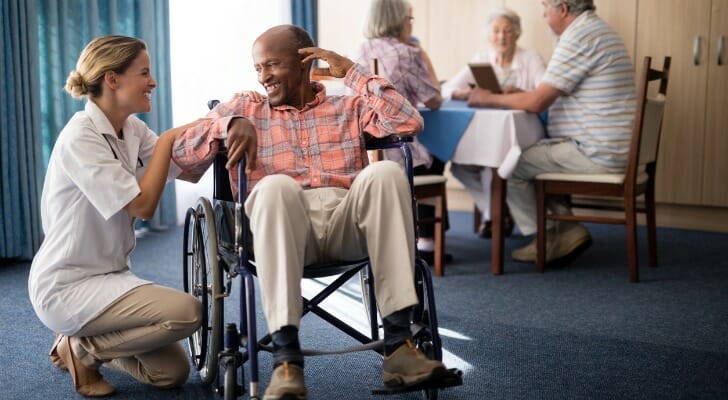 Residents of assisted living facilities have more independence. Assisted living facilities are ideal for seniors who have the desire and ability to be somewhat independent, but still need help with day-to-day activities.
Nursing homes are best for those who need more assistance. Someone who lives with a health complication requiring regular care might want to consider a nursing home.
Retirement Saving Tips
Of course, you may want a professional to help ensure you're ready to retire when you want to. Finding the right financial advisor that fits your needs doesn't have to be hard. SmartAsset's free tool matches you with financial advisors in your area in 5 minutes. If you're ready to be matched with local advisors that will help you achieve your financial goals, get started now.
Check out our retirement calculator to see if your savings are on pace, and check out our Social Security calculator to see how much supplemental income you can expect in retirement. If you're confused about how much you'll need, you can check out our cost of living calculator to get a better idea of your income needs.
Photo credit: ©iStock.com/shapecharge, ©iStock.com/Morsa Images, ©iStock.com/Wavebreakmedia