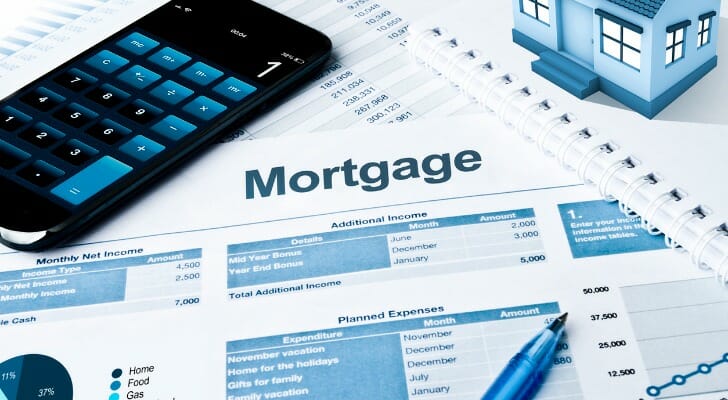 Freddie Mac is a quasi-governmental organization that plays a key role in the mortgage industry. The full name is Federal Home Loan Mortgage Corporation, and it was created in 1970 as a private corporation chartered by the U.S. Congress. Freddie Mac doesn't lend money. It encourages banks and mortgage companies to lend money to home buyers at attractive terms. It does this by buying loans from originators, enabling them to make more loans. Consider working with a financial advisor for help getting a mortgage.
Freddie Mac Background
Freddie Mac was started to give competition to Fannie Mae, the Federal National Mortgage Association, which was created in 1938. Both entities perform much the same function, buying, packaging and selling home loans.
After Fannie Mae became a privately owned company in 1968, Freddie Mac was conceived as a way to keep Fannie Mae from dominating the market. Compared to Fannie Mae, Freddie Mac is more oriented to serving smaller financial institutions.
The two organizations are known as government sponsored enterprises or GSEs. They are officially owned by shareholders, but since 2008 have been run by the federal government. Together, they dominate the national market for home mortgages, buying loans from thousands of banks, credit unions, savings and loans and other lenders, bundling them as mortgage-backed securities and selling them to investors around the globe.
In 2020, Freddie Mac observed its 50th anniversary. During those five decades, the organization reported it had provided $11.6 trillion enabling the purchase of 80 million homes by acquiring single- and multifamily homes.
2008 Housing Crisis Conservatorship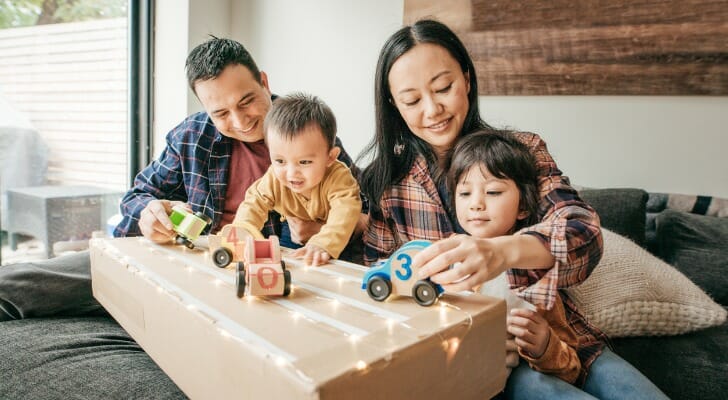 In 2008 as the housing crisis was unfolding, the two GSEs were losing tens of billions of dollars a year. The federal government stepped in and bailed the two GSEs out, but also seizing control and placing them under federal conservatorship. The companies are still in conservatorship today, operating quasi-governmentally under the direction of the Federal Housing Finance Administration.
Freddie Mac, along with Fannie Mae, was widely blamed at the time for the runup in housing prices that led to the bubble and the inevitable collapse. The causes of the crisis are complex, and subprime loans ginned up by private Wall Street financial institutions also played a major role. However, the fact that the two GSEs organizations adopted some of the private banks' looser lending practices while still being seen by investors as having the full faith and credit of the U.S. government behind them may have prolonged the bubble and worsened the resulting downturn.
Impacts of Freddie Mac
Freddie Mac has enormous influence on the U.S. mortgage business. During 2021, Freddie Mack financed nearly 1.4 million single-family home purchases. It also helped refinance mortgages for 2.9 million existing homeowners. Freddie Mac is also a player in multifamily housing, financing more than 650,000 units during 2021.
The organization's charter is to provide liquidity, stability and affordability in the market. One way it does this is by standardizing the requirements for loans that it will purchase for resale. Lenders know that if they make loans that if conform to Freddie Mac's rules, they will have no problem quickly recouping the money by selling the loans, enabling them to make more loans. Freddie Mac's standards encourage investors to buy the packages of mortgages it assembles, and the overall effect is to make it easier and cheaper for homeowners to borrow money to buy homes.
Freddie Mac's influence goes beyond the secondary market for mortgage securities, however.
For instance, Freddie Mac doesn't sell all the loans it purchases. Some it retains and collects payments from borrowers, earning money on the interest and fees. Freddie Mac has actively worked with borrowers affected by the pandemic to help them stay current on its loans and in their homes. As a result, one of its most popular consumer services is its free online Loan Lookup Tool. This lets borrowers see if their loan is owned by Freddie Mac so they know who to contact for help.
Another Freddie Mac offering is CreditSmart, a set of personal financial education resources. The courses are offered online and are free to anyone. They consist of various curricular covering personal finance essentials, education targeting homebuyers, help for members of the military and other niches.
HomeSteps is Freddie Mac's program for selling homes that have been foreclosed on. It helps connect buyers and investors with opportunities to purchase these properties from the banks and other lenders than now own them.
The Bottom Line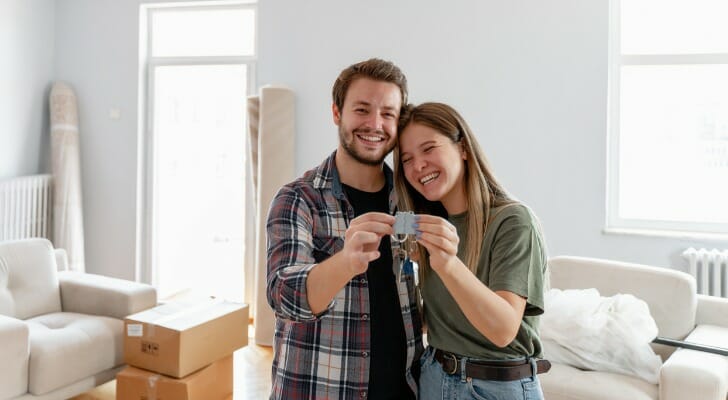 Freddie Mac provides liquidity in the home mortgage market by buying loans from the bankers and other lenders that originate them. This allows the lenders to make more loans. Freddie Mac keeps some of the loans it buys and packages other into securities for sale to investors.
Tips on Mortgages
When you're making decisions about home ownership, taking out a mortgage and other major financial matters, you can benefit tremendously from the assistance of a financial advisor. Finding a qualified financial advisor doesn't have to be hard. SmartAsset's free tool matches you with up to three financial advisors who serve your area, and you can interview your advisor matches at no cost to decide which one is right for you. If you're ready to find an advisor who can help you achieve your financial goals, get started now.
Our mortgage comparison tool to compare mortgage rates from top lenders and find the one that best suits your needs.
Use SmartAsset's free mortgage calculator to estimate your monthly mortgage payment with taxes, fees and insurance.
Photo credit: ©iStock.com/doockie, ©iStock.com/kate_sept2004, ©iStock.com/Phynart Studio