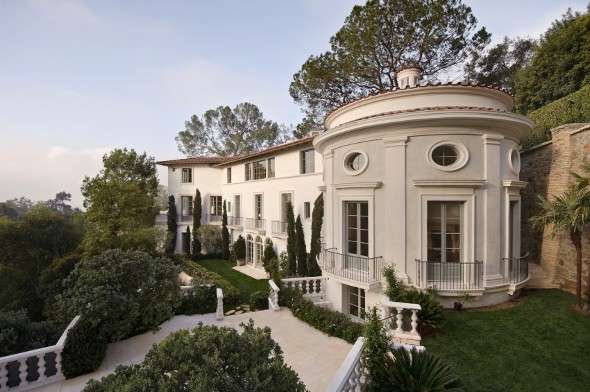 You can pretty much think of jumbo loans as mortgages for rich people. While the rest of us might be struggling to hold onto homes with $200,000 mortgages, jumbo loans come with such a high price that they can't be obtained through the major government-sponsored enterprises in the mortgage industry. Think you'll never be able to afford a house with a jumbo loan? You never know! It's best to know the facts, just in case.
What You Should Know About Jumbo Loans
Jumbo loans are mortgages that are more expensive than traditional loans. For single-family homes, that means a mortgage amount greater than $453,100. That number is known as the conforming loan limit and it's the maximum loan amount that Fannie Mae or Freddie Mac can back.
Housing markets of course don't look the same in every city or state, so for some places the maximum threshold is even higher, particularly if an area has been identified as a high-cost community. For example, in Hawaii, Alaska, Guam and the U.S. Virgin Islands, the conforming loan limit is $679,650. For high-cost areas in those four locations, the conforming high-balance limit tops out at $1,019,475.
As long as you qualify, you can take out a jumbo loan and use it to cover your primary residence or the mortgage on an investment property, vacation home or second family home.
How to Qualify for a Jumbo Loan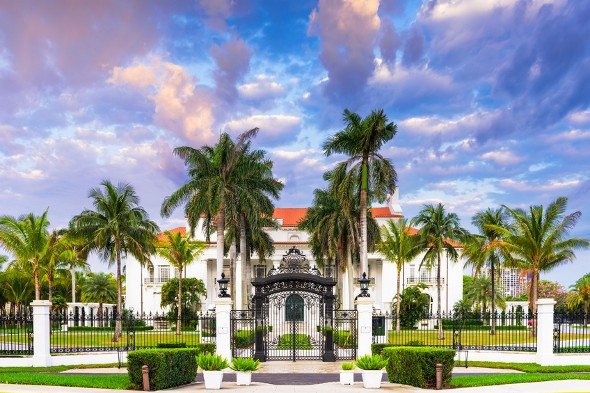 Even if you're fortunate enough to have a million dollars sitting in your bank account, qualifying for a jumbo loan probably won't be a walk in the park. As with a standard mortgage loan, there will be some hoops that you will have to jump through.
Before starting the application process, it's a good idea to have your documents in order and ready to go, including your most recent pay stubs, W2 forms, tax returns and bank statements. It's also critical that you have at least six months of cash ready to put toward your jumbo loan, particularly if you're an entrepreneur or you work for yourself.
When applying for a traditional mortgage loan, lenders usually prefer for your debt-to-income ratio (the money you use to pay off debts each month divided by your monthly income) to be below about 36%. If you're applying for a jumbo loan, however, you generally need to have a lower debt-to-income ratio.
As always, it doesn't hurt to shop around and compare mortgage rates for jumbo loans. If you're looking to get one, your best bet is to check out one of the big banks or find investors who are part of the secondary mortgage market. There are a variety of jumbo loans to choose from, including ones with adjustable and fixed interest rates.
Lending Restrictions Have Eased for Jumbo Loans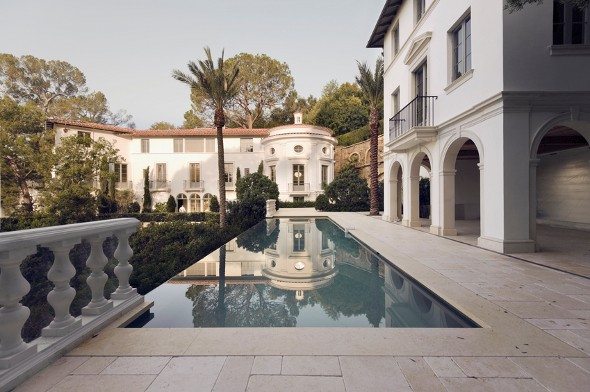 Back in 2008 when the country was in the midst of a recession, few people could find a lender to offer them a jumbo loan. Post-recession, as interest rates have decreased and lending restrictions have become less strict for most homebuyers, the same has happened for people trying to get jumbo mortgage loans.
In fact, borrowers with jumbo mortgages have recently been able to acquire loans with interest rates that are slightly lower than those that come with regular mortgage loans. This was not the case in the past. That might not seem very fair, but jumbo loans usually seem less risky to lenders because the people who apply for them are considered more likely to make their mortgage payments on time each month.
Most first-time homebuyers will probably want to make a down payment of at least 20% of their home's total value, especially if they want to avoid paying extra money for private mortgage insurance (PMI). The purpose of this insurance is to protect lenders in the event that you default on your mortgage loan. Jumbo loan applicants usually get to skip PMI altogether, even if their down payment is below the 20% standard.
Credit scores are another key indicator of the kind of home loan that a person is eligible for. It's important to have a good credit score if you plan on going for a jumbo loan. And when we say, good, we mean at least a 700. Lately, reports show some people have been able to get approved for jumbo loans with credit scores of 650, but in t's best to aim for 700 or higher.
The Takeaway
A jumbo loan might be the right kind of mortgage for you if you plan to buy a big piece of property and you don't want to bother dealing with more than one piggyback loan. Just make sure you can afford to keep up with the payments. No home, no matter how beautiful, is worth jeopardizing your financial security.
Update: Have financial questions beyond your mortgage? SmartAsset can help. So many people reached out to us looking for tax and long-term financial planning help, we started our own matching service to help you find a financial advisor. The SmartAdvisor matching tool can help you find a person to work with to meet your needs. First you'll answer a series of questions about your situation and goals. Then the program will narrow down your options from thousands of advisors to three fiduciaries who suit your needs. You can then read their profiles to learn more about them, interview them on the phone or in person and choose who to work with in the future. This allows you to find a good fit while the program does much of the hard work for you.
Photo credit: ©iStock.com/rappensuncle ©iStock.com/Sean Pavone, ©iStock.com/rappensuncle