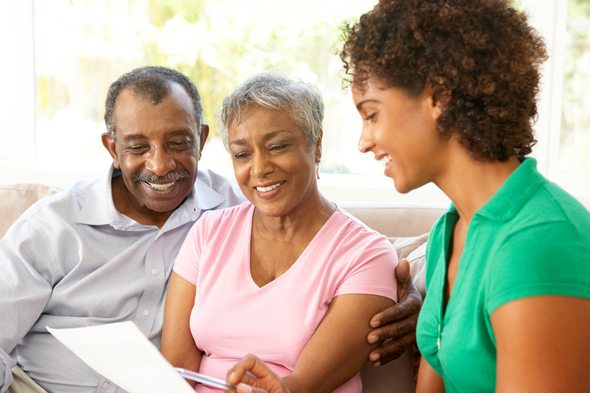 Mortgage lenders use the debt-to-income ratio to evaluate the creditworthiness of borrowers. It represents the percentage of your monthly gross income that goes to monthly debt payments, including your mortgage, student loans, car payments and minimum credit card payments. The debt-to-income ratio does not take into account such big expenses as income taxes, health insurance or car insurance. Generally, lenders are looking for a ratio of 36% or lower, though it is still possible to get a mortgage with a debt-to-income ratio as high as 43%. Worried that you have too much debt to buy a house? A financial advisor could help you put a financial plan together for your needs and goals.
How to Calculate Your Debt-to-Income Ratio
To calculate your debt-to-income ratio, add up your recurring monthly debt obligations, such as your minimum credit card payments, student loan payments, car payments, housing payments (rent or mortgage), child support, alimony and personal loan payments. Divide this number by your monthly pre-tax income. When a lender calculates your debt-to-income ratio, it will look at your present debt and your future debt that includes your potential mortgage debt burden.
The debt-to-income ratio gives lenders an idea of how you're managing your debt. It also allows them to predict whether you'll be able to pay your mortgage bills. Typically, no single monthly debt should be greater than 28% of your monthly income. And when all of your debt payments are combined, they should not be greater than 36%. However, as we stated earlier, you could get a mortgage with a higher debt-to-income ratio (read more in the section below).
It's important to note that debt-to-income ratios don't include your living expenses. So things like car insurance payments, entertainment expenses and the cost of groceries are not included in the ratio. If your living expenses combined with new mortgage payments exceed your take-home pay, you'll need to cut or trim the living costs that aren't fixed, e.g., restaurants and vacations.
Maximum Debt-to-Income Ratio for Mortgages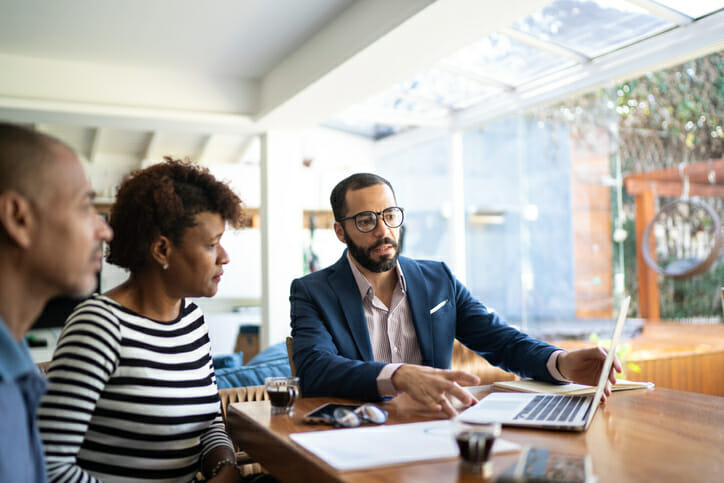 Standard FHA guidelines in 2021 allow homebuyers to have a maximum debt-to-income ratio of 43% in order to qualify for a mortgage. Though some lenders may accept higher ratios.
Qualified mortgages are home loans with certain features that ensure buyers can pay back their loans. For example, qualified mortgages don't have excessive fees. And they help borrowers avoid loan products – like negatively amortizing loans – that could leave them vulnerable to financial distress.
Banks want to lend money to homebuyers with low debt-to-income ratios. Any ratio higher than 43% suggests that a buyer could be a risky borrower. To a lender, someone with a high debt-to-income ratio can't afford to take on any additional debt. And if the borrower defaults on his mortgage loan, the lender could lose money.
Ideal Debt-to-Income Ratio for Mortgages
While 43% is the maximum debt-to-income ratio set by FHA guidelines for homebuyers, you could benefit from having a lower ratio. The ideal debt-to-income ratio for aspiring homeowners is at or below 36%.
Of course the lower your debt-to-income ratio, the better. Borrowers with low debt-to-income ratios have a good chance of qualifying for low mortgage rates.
Bottom Line
Mortgage lenders want potential clients to be using roughly a third of their income to pay off debt. If you're trying to qualify for a mortgage, it's best to keep your debt-to-income ratio to 36% or lower. That way, you'll improve your odds of getting a mortgage with better loan terms.
Tips for Getting a Mortgage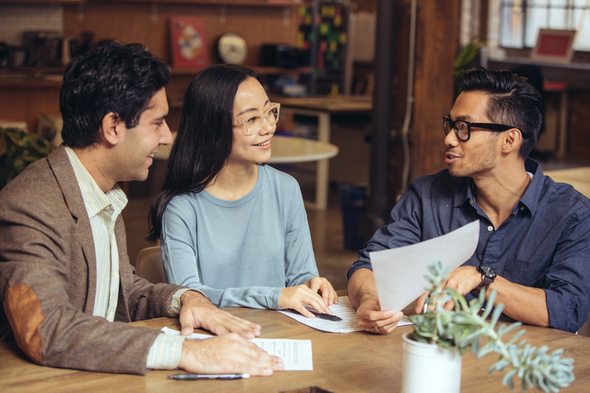 If you can't get a mortgage for the amount you want, you may need to lower your sights for now. But that doesn't mean you can't have that dream home someday. To realize your housing hopes, consider hiring a financial advisor who can help you plan and invest for the future. SmartAsset's free tool matches you with up to three financial advisors in your area, and you can interview your advisor matches at no cost to decide which one is right for you. If you're ready to find an advisor who can help you achieve your financial goals, get started now.
The debt-to-income ratio is just one of several metrics that mortgage lenders consider. They also look at your credit score. If your score is less-than-stellar, you can work on raising it over time. One way is always to pay your bills on time. Another is to make small purchases on your credit card and pay them off right away.
Photo credit: ©iStock.com/monkeybusinessimages, ©iStock.com/FG Trade, ©iStock.com/Weekend Images Inc.