Seattle is a city unlike any other. Nestled between the Cascade and Olympic Mountain ranges, along the shores of the Puget Sound and Lake Washington, its natural beauty causes many who visit to wish they could stay forever. And there are many other reasons you might want to call SeaTown home, including the coffee and the accepting attitudes of the citizenry.
Buying a home in Seattle? Compare mortgages to get the lowest rate available.
That being said, many newcomers struggle to adapt to Seattle's gloomy winters and "chilly" approach to neighborliness. Once you are all set on moving to Seattle, here are details on the things you need to know before you go.
1. No Income Tax!
That's right folks, the state of Washington has no state income tax whatsoever. That doesn't mean you won't be paying any local taxes, however. Seattle's sales tax rate is quite high.
Read our full breakdown of taxes in Washington State.
2. Seattle Summers Are the Greatest Thing in the Universe
You've probably heard about the rain, and we'll get to that next, but here's something you may not know: Seattle has the country's best summers. They're warm and dry, with low humidity and lots of sunshine. It's the perfect time of year to enjoy the many natural wonders of the Pacific Northwest, like Olympic National Park or the San Juan islands. The only downside? Seattle summers can be horribly short. They always seem to start too late and end too early.
3. But Seattle Winters Are the Gloomiest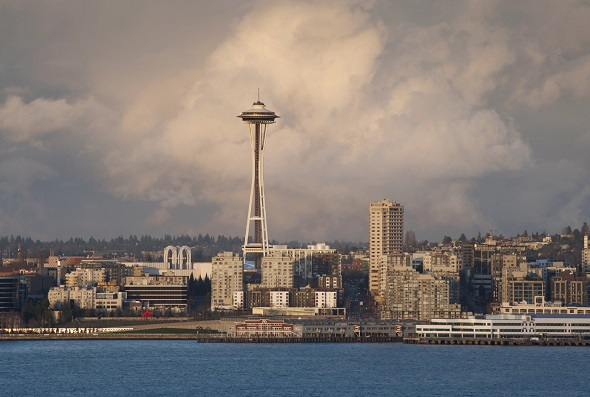 About that rain: it isn't such a big deal. Usually when it rains in Seattle, it comes down as a mist. Seattleites don't even bother flipping the hood on the raincoat they probably purchased at REI.
The real problem is the gloom. Seattle has more cloudy days than almost any other U.S. city, and its far-northern location means winter days are especially short.
4. It Isn't as Expensive as San Francisco… Yet
The cost of living in Seattle isn't as high as it is in that other West Coast tech hub, but it isn't exactly low either. What's more, as a result of rapid population growth in recent years (see below), living costs have been rising quickly. If you're in the market for buying a home, be prepared to face a lot of competition.
Read SmartAsset's analysis of the cost of living in Seattle.
5. You Aren't the Only Person Moving to Seattle
In 2000, the population of Seattle was about 560,000. Today, the population has grown to more than 660,000. That's 100,000 new residents in 15 years, and the growth shows no signs of slowing down, with tech companies like Google, Facebook and especially Amazon planning on increasing their hiring in the city.
That has downsides, like the competitive rental market and the gridlocked streets, but it also has upsides. For example, as a new arrival, you shouldn't have any problem meeting people who are also getting acquainted with the city.
6. Dick's Drive-In Is Better Than In-N-Out
Dick's is Seattle's favorite burger joint. It has great burgers, good fries and amazing milkshakes. It only accepts cash, and there are long lines after midnight on weekends. Any Seattleite will tell you Dick's is better than that California impersonation.
7. Don't Count on Living in a House Boat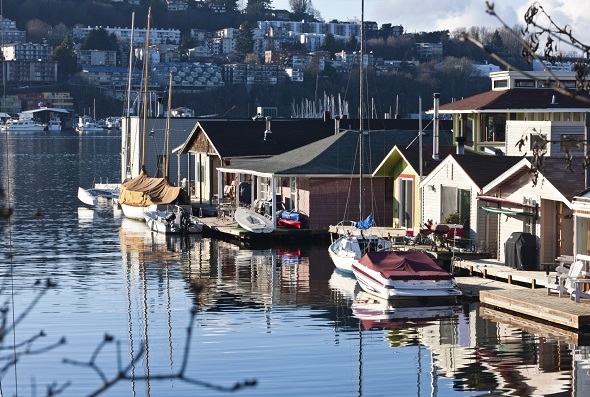 Thanks to Tom Hanks, much of America has the impression that Seattle is a city of house boats. It does have houseboats, but they are something of a rarity.
Plus, they're small and even more expensive than the rest of the city. Pro-tip: instead of living in a houseboat yourself, befriend someone who does so you can hang out by the water whenever you like.
8. The Seattle Chill Is… Meh
Seattle has a reputation for chilliness, which is more or less the opposite of neighborliness. Arrivals from Midwestern or Southern locales known for the hospitality might find the average Seattleite to be somewhat reserved. But, in general, if you put in the time to get to know neighbors, colleagues and anyone else you meet in Seattle, you'll find that Seattleites can be as friendly and welcoming as anyone.
9. Sonics, Seahawks & Sounders, Mariners (in That Order)
Seattleites love their sports teams, especially the one that got away. The Seahawks and Sounders both have wildly passionate followings. The Mariners are always a disappointment, but SafeCo field (which has a retractable roof) is worth the price of admission.
10. Liquor Is Very Expensive
Thanks in part to high taxes on liquor, Washington State residents pay the highest total price per liter of alcohol of any state.
11. Yes, Pot Is Legal
That's right: you can legally purchase and smoke marijuana in Seattle. Though it's illegal to smoke in public, don't be surprised to catch a whiff as you're walking down the street, especially during Hempfest or one of Seattle's other music festivals.
12. There Are More Guys Than Girls
Thanks to the growth of Seattle's tech workforce, which is predominately male, the city's population is heavily skewed. There are about 130 single men in Seattle for every 100 single women.
13. Traffic Is Horrendous
Planning on driving somewhere between the hours of 4pm and 7pm on a weekday? Add an extra 30 to 60 minutes to your travel time. Rush hour in Seattle is bumper-to-bumper, especially on I-5, the main north-south artery through town.
14. Public Transportation Is OK (and Getting Better)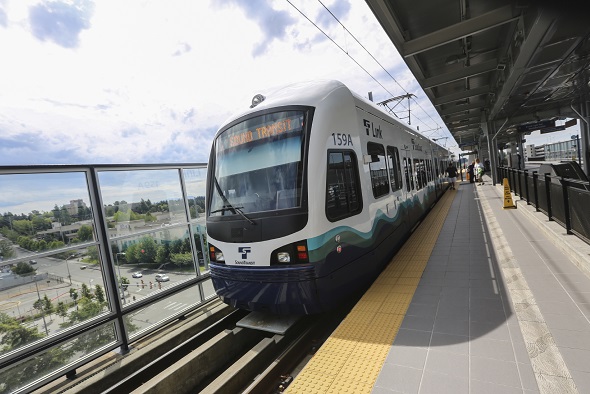 If you don't have a car or don't want to drive, Seattle's public transportation system should get you where you need to go. Buses run fairly regularly during the day, though they are sporadic at night. While some main thoroughfares have bus lanes, most streets do not, which means the buses are often subject to the city's regular gridlock.
The city is improving its network of light rail and street cars, however. A light rail line running from downtown to the U District was recently completed and more expansions are planned.
15. The Burke-Gilman Trail Is a Highway for Bikes
Despite the hills and often unpleasant weather, Seattle has a large, loyal contingent of cyclists. The city has a fairly good network of bike lanes and trails, most notably the Burke-Gilman, which runs nearly 20 miles from the far north tip of Lake Washington all the way to the Puget Sound.
16. Seattle Is a City of Neighborhoods
Capitol Hill, Ballard, the U District, Rainier Beach, Greenwood, Fremont, Beacon Hill, Georgetown, Green Lake, Columbia City, First Hill, Queen Anne, Lake City. Seattle's neighborhoods are distinct and microcosmic, each with its own personality, culture and independent coffee shop. If you can, do some exploring before you settle on a place to live. You're sure to find an area you love.
17. West Seattle Is Its Own City
One of those neighborhoods, West Seattle, really stands alone. It is separated from the rest of the city by the Duwamish River and at times it can seem like an entirely different city. Upsides: it has the city's best beach (Alki). Downsides: getting anywhere not in West Seattle can take a long time.
18. Seattleites Are Serious About Their Coffee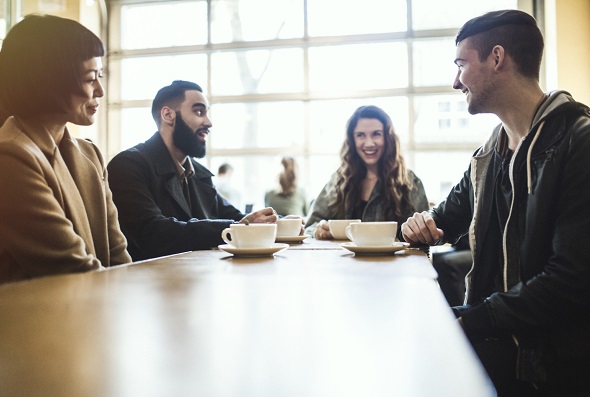 Everyone in Seattle is a coffee maniac, in part because caffeine is almost a requirement to survive the dreary winters. There are fantastic coffee shops on seemingly every block of the city.
Seattle's most famous coffee shop (Starbucks) does have locations on seemingly every corner, but many Seattleites prefer smaller operations like Ballard Coffee Works, Espresso Vivace, Herkimer Coffee and All City Coffee.
19. And So Is the Beer
Seattle is one of the country's best beer cities. It has more than 50 microbreweries, with more popping up every year.
Related Article: The Economics of Craft Beer
20. Seattle Is Extremely Hilly
If you plan on walking around in downtown Seattle, prepare to break a sweat. It is built along an extremely steep hill, which means almost wherever you go you're likely to do some serious climbing.
21. Feeling Chilly? Have a Bowl of Pho
To the uninitiated: pho is a Vietnamese soup filled with rice noodles, meat, vegetables and herbs. It's the perfect thing to warm you up on a cold day.
22. Discovery Park Is Perfect for a Hike
If you live in Seattle, you don't have to take the hour drive to the Cascade Mountains to go for a hike. Discovery Park is a 534-acre patch of wilderness located along the shores of the Puget Sound just a few miles from downtown Seattle.
23. Is the Mountain Out?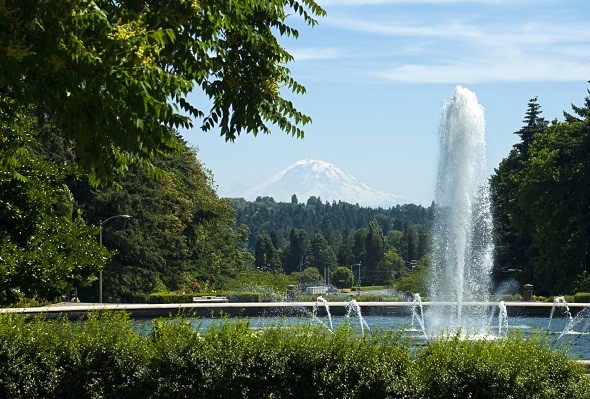 Many newcomers are awed by the sheer size of Mount Rainier, which Seattleites simply refer to as "the mountain." At 14,417 it is by far the tallest mountain in the region..
You'll get used to catching glimpses of the snow-capped volcano when you least expect it, but you'll never get used to is how beautiful the mountain is. The same could be said about Seattle itself.
Next Steps
If you've decided to move to Seattle, one tip you may consider is funding your move with a 0% APR credit card. This will allow you to defer the cost of your move for 12, 15 or even up to 21 months. (Just be sure to budget to pay off the expenses before the offer is over to avoid additional fees and interest.) You can check out the best 0% APR cards here.
It's also a good idea to understand how moving to a new city will impact your budget. A financial advisor can help you navigate big life changes like a move, or offer assistance with identifying and meeting your financial goals in general. The SmartAsset matching tool can help you find a person to work with to meet your needs. First you'll answer a series of questions about your situation and your goals. Then the program narrows down your options from thousands of advisors to three fiduciaries who suit your needs. You can then read their profiles to learn more about them, interview them on the phone or in person and choose who to work with in the future. This allows you to find a good fit while the program does much of the hard work for you.
Photo credits: ©iStock.com/james Anderson, ©iStock.com/LoweStock, ©iStock.com/MarkHatfield, ©iStock.com/P_Wei, ©iStock.com/RyanJLane, ©iStock.com/gregobagel