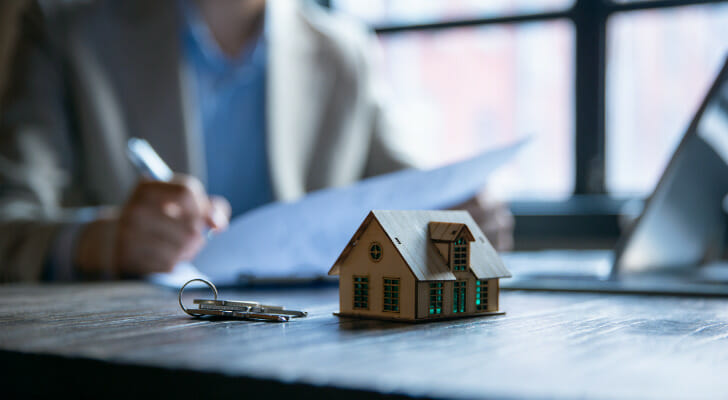 There is no shortage of lending options these days. But with so many choices, shopping for the right lender can feel overwhelming. After all, the best mortgage loan depends on more than a low interest rate. The first step to choosing a mortgage lender is research. Comparing your options should help you find the service best suited to you. Here are some options worth considering during your search for the perfect home loan.
For help with homebuying and other financial questions, consider working with a financial advisor.
Where Can I Find a Mortgage Lender?
You can find mortgage financing through a variety of lenders. Borrowers may consider anything from an online to a local bank to a mortgage broker depending on their situation.
Once a lender accepts your mortgage application, that lender acts as your loan originator and guides you through your mortgage process. In some cases, the loan originator may sell your loan once you close on it. The buyer, often another company, then collects your mortgage payments.
Direct Lenders
Organizations that offer mortgages directly to their borrowers fall under the category of "direct lenders." This grouping includes banks, online entities and credit unions, among other organizations.
These institutions originate their loans, either with their own or borrowed funds. If you are considering a direct lender, you need to apply to multiple since they only offer their own products. This will allow you to comparison shop.
Mortgage Brokers
Mortgage brokers are licensed professionals who serve in an intermediary capacity between borrowers and lenders. They match the two together for a charged fee that you typically pay at closing. This fee usually amounts to a small percentage of the loan's total amount, usually 1% to 2%.
The broker doesn't hold any responsibility for the loan's terms or the lender's decisions. However, they can make your search for the right one easier. They review multiple offers across a network of lenders and can advise you toward the best offer.
Wholesale Lenders
Compared to direct lenders, wholesale lenders don't interact with their borrowers. They typically work through a mortgage broker or another third party to offer their financing products. Their loans often come at a discounted rate or with favorable terms. But they heavily rely on the broker to guide borrowers through the mortgage application and approval process.
Portfolio Lenders
A portfolio lender is a financial institution that originates its own mortgage loans. However, it then holds on to the debt in a portfolio comprised of loans. These loans do not get sold on the secondary market, though, unlike conventional loans.
This can sometimes allow the lender to be flexible in the loan's terms because they don't have to meet VA or FHA loan guidelines. However, that also means the standards for these loans vary wildly. Regardless, they may be the best choice for niche borrowers seeking lending opportunities like jumbo loans.
Hard Money Lenders
Hard money lenders are individuals or groups that act as private investors. Like this, they provide borrowers with short-term loans that are secured by real estate. Because of this, they use the property's value to determine whether or not to approve a borrower.
That's different from traditional lenders who scrutinize an applicant based on ability to repay a loan.
Hard money lenders usually offer tough terms, though, like short repayment periods. They also can be costly, whether it comes to the origination fees, interest rates or closing costs.
Correspondent Lenders
Correspondent lenders aren't defined by the lending process itself, but what happens following the loan's issue. Once they originate the loan, they sell it to mortgage brokers or other financial institutions that do not underwrite their own loans.
Typically, correspondent lenders sell to buyers like Fannie Mae, Freddie Mac or a government entity, such as the FHA. These groups then package the mortgage and sell it to investors in the form of mortgage-backed securities.
What to Do Before Contacting a Mortgage Lender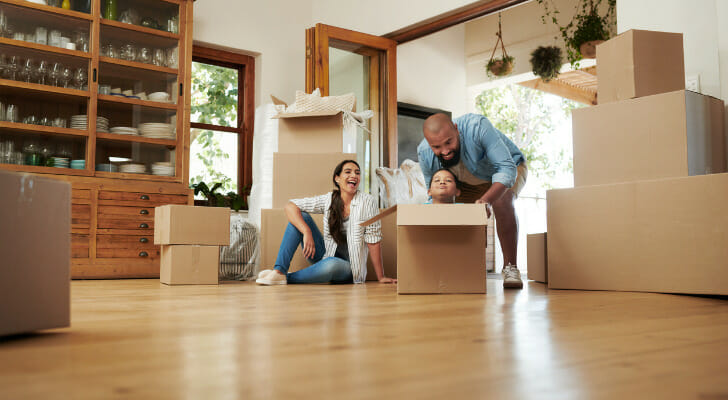 Before reaching out to a mortgage lender, you may want to prepare yourself. Taking time to understand your situation or improve it may be vital in the long run. At the very least, it will show you what you need in terms of a loan. Here are some steps you should follow before you begin applications:
Pinpoint Your Budget
Before you can approach financing, you need to figure out how much house you can actually afford. For example, a lender may approve you for a large loan. However, the repayments are incredibly high, leaving you with no wiggle room for other regular expenses, like groceries or gas.
If you want a clear idea of your financial situation, consider your expenses and goals. Then, compare your monthly net income against your monthly costs and projected mortgage payment. This should help show whether your ideal home is currently affordable.
Boost Your Credit
It's wise to check your credit a few months before you start applying for a mortgage. That gives you some time to improve it.
Checking your credit means pulling your credit report along with your score. The good news is that you're entitled to one free credit report every year from each of the three leading credit bureaus (Experian, Equifax and TransUnion).
But if you pull yours and find it lacking, look for the source. Delinquencies, late payments or even errors can all drag your score down. In addition, other factors on your credit report contribute to your eligibility. For example, lenders tend to want a debt-to-income (DTI) ratio lower than 43%. You can maintain or improve your DTI by avoiding new debt or making large purchases before applying for a mortgage.
Understand Your Options
Learning about mortgages may not be exciting, but it will make your search for a lender twice as easy. If you have the right knowledge, you'll be able to communicate more effectively with your candidates. So, put some time into researching the types of mortgages you are interested in.
Not only will this help direct you away from mortgage myths, but it can support you during negotiations. For example, lenders consider down payments as low as 3% these days for conventional loans. As a result, you may be able negotiate a lower down payment for your home.
Research can also lead you to non-conforming loans like FHA loans or VA loans. These loans have different requirements compared to conforming loans, many of which are more flexible. So, review your options carefully before talking with a lender.
Questions to Ask a Mortgage Lender
Selecting the right lender is serious business. Before you settle on an option (or even fill out an application), ask these questions of your potential lender:
How long should the process take?
Can you explain the types of mortgages you offer and their terms?
Will you interact with me directly during the process?
Will someone else become my main contact once the loan goes to underwriting?
How should we keep in contact?
What are the qualification terms you require?
Do some steps occur online? Which ones?
Which steps require in-person interaction?
Do you offer borrowers a mortgage rate lock?
In addition, the type of questions you ask should reflect the source of your financings. If you end up working with a mortgage broker, consider these questions as well:
What fees and commission costs do you charge?
Who pays the fees – the lender, me or both of us?
How many quotes from lenders did you review?
Why did you choose this lender, and is their rate the most competitive?
How to Compare Mortgage Options
Finding the right mortgage lender will depend on your search. So, shop around and compare your various options. These are the most important practices to remember before you sign the dotted line.
Request Preapproval From Multiple Lenders
If you want to streamline your home buying process, you'll want to look into mortgage preapproval. This step essentially verifies that the lender would be willing to let you borrow from them. It also indicates the type of terms you would receive per your financial profile.
In addition, obtaining three or four mortgage preapprovals from different lenders will help you plan. With a few, you can get the best idea of loan pricing available to you.
Some of the documents you may need for preapproval include:
Government ID, like a driver's license
Residential address, plus contact information for present or recent landlords
Social Security number
Two years of tax returns
Pay stubs from the past 30 days
Bank statements from all accounts for the past 60 days
Income and employment history
A list of revolving and fixed debt
A list of every financial account
Records of recent liens or legal proceedings against you
However, requirements will vary between lenders. And preapproval doesn't mean you automatically have a loan wait. Lenders may re-check your financial information, leading to different mortgage terms.
Compare Interest Rates and Terms
Terms and rates vary between lenders. So, if you just go with the first lender who preapproves you, you may miss out. Rate-shopping allows you to see all of your options, compare them and find the best deal. Make sure you don't rely on the advertised rates, though. These probably won't match the rate the lender offers you.
While slightly dated now, the most recent and large-scale investigation of the topic came from Freddie Mac in 2018. The study found that, based on its data, getting a single extra quote could save borrowers $1,500 over their loan's life. That rose to savings of around $3,000 for five quotes.
Comparing lenders also provides insight into other valuable factors beyond cost, though. You'll also get an idea of how the lender functions. For example, you may find out how long it usually takes the lender to close a loan, their communication style or their level of customer service.
Read the Fine Print
We're all familiar with ignoring Terms & Conditions. Any time your phone updates or you download a new computer program, you probably scroll right down to the Accept tab and promptly click it. But you can't carry that practice over into your first home loan. You need to make sure you read over your agreement carefully so that you don't get caught off guard later.
One thing to keep your eye on is your loan estimate form. Your lender must send you one within three days of mortgage application submission. Review the listed terms, like monthly payments or closing costs, carefully. It shouldn't change significantly as long your financial situation stays secure between preapproval and closing.
You should also scrutinize offers for credits or any third-party costs. Credits can drive up your interest rate, while third-party costs can simply rack up. Although you can negotiate certain closing costs, your lender can't do anything about the price of third-party services.
The Bottom Line
We have many dreams for our perfect home. But those dreams hinge on our ability to finance them. That's why it's so crucial to find the right type of lender and mortgage. There are multiple lenders out there, and each one comes with their advantages and disadvantages. If a particular type of lender stood out to you, consider furthering your research. Look for a lender that suits both your financial needs and customer service preference as well.
Tips to Save for a Home
A financial advisor can help you fit a mortgage into your financial plan. Finding a qualified financial advisor doesn't have to be hard. SmartAsset's free tool matches you with up to three financial advisors who serve your area, and you can interview your advisor matches at no cost to decide which one is right for you. If you're ready to find an advisor who can help you achieve your financial goals, get started now.
The housing and mortgage market have been a source of volatility in recent years. Don't go in blind – use SmartAsset's mortgage rates table. With it, you'll have a better idea of the market's climate.
Photo credit: ©iStock.com/LaylaBird, ©iStock.com/Dean Mitchell, ©iStock.com/xijian