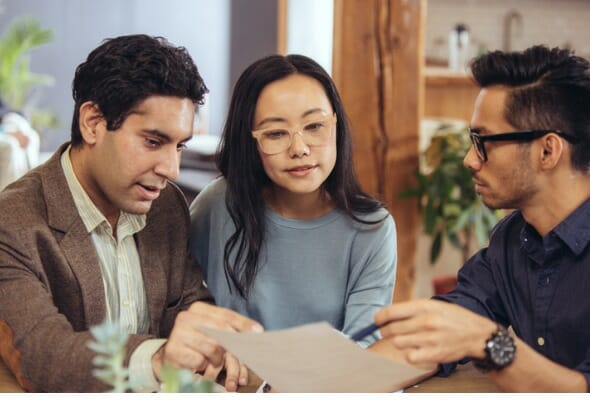 A mortgage broker is a third party who helps potential homebuyers get the best possible rate when securing a loan to buy a home. Instead of going to each lender for a rate quote yourself, a mortgage broker does the legwork for you. Brokers generally receive compensation from the lender you end up working with or from fees you pay. If you decide to go with a particular mortgage broker, always be sure to calculate your prospective mortgage costs to have a full understanding of what it could run you. For help with home buying and other financial issues, consider working with a financial advisor.
What Is a Mortgage Broker?
A mortgage broker is essentially an intermediary that pairs mortgage customers with lenders. Despite their involvement in this process, brokers do not work for lenders, and therefore do not originate home loans themselves.
At the dawn of your relationship with a broker, he or she will go over your current financial situation. This could include an evaluation of your credit score, as well as a review of your income and other important financial characteristics. The broker does this not only so that he or she knows what types of loans are best suited for you, but also so he or she can apply for loans on your behalf.
Mortgage brokers use two separate types of fee schedules: lender-paid compensation and borrower-paid compensation. So in some cases, the lender you end up with will pay them, but other times you might be on the hook for these fees. There are many factors that go into the rate a broker charges, like the location of your home, the general state of the housing market and more.
Mortgage Broker Questions to Ask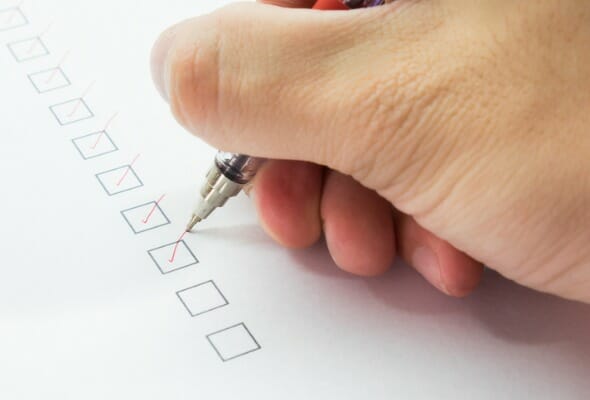 Before you choose a mortgage broker, make sure he or she satisfies a number of criteria. You'll want to consider if you need a mortgage broker at all. In general, most homebuyers go direct to lenders. Using a mortgage broker has fallen out of favor in recent years, mainly due to the added cost of a middleman, as well as changes the financial crisis sparked.
But if you want a mortgage broker to sort through lender options and do much of the work for you, it can be worth the cost. To help you with your decision, take a look at our list of questions you should ask when speaking with a mortgage broker.
What are your fees?
Mortgage brokers earn money in a number of ways. As independent contractors, each broker you speak to may have a different set of circumstances. You'll want to find out how yours is paid in order to see if he or she has a bias toward a certain lender.
For example, if a lender pays your broker for each mortgage he or she brokers, that might be a red flag. You could be steered to a certain lender even if it may not be the ideal fit for you. Yes, it saves you from paying the broker yourself, but the trade-off may be higher long-term mortgage payments than if you went with an alternative.
Alternatively, many brokers are paid by homebuyers. This payment, known as the origination fee, is generally around 1.00% of the loan amount, though this can vary wildly. For example, if your loan was for $275,000, the fee would be $2,750. Brokers work on commissions, not salaries, so the higher the loan amount, the more they stand to earn. That means unscrupulous brokers may steer you toward a higher mortgage amount in order to boost their earnings.
What are my chances at qualifying for a mortgage?
Before you start the home buying journey, you want to make sure your financial health is set. If your credit is low and you have employment or income issues, high debt payments or a bankruptcy or foreclosure, you'll want to share that with your broker. If the broker makes it sound like you'll have no problems getting a decent mortgage rate, you may want to think twice. You want to work with someone who's honest. That means if your finances aren't in order, your broker should set realistic expectations of whether you'd qualify for good rates, or even at all.
What lenders do you work with?
When you choose a mortgage broker, be aware he or she may work with the same set of lenders. Inversely, others cast a wider scope. Some lenders don't work with brokers at all, opting to have in-house loan officers. If you want to be thorough, ask your broker this question to see how big their pool is. Working with a broker makes sense if you're trying to rate shop across a wide array of lenders. But if your broker only works with a handful of lenders, it's cheaper to do the rate shopping yourself.
Why should I work with you instead of directly with a lender?
You won't have to pose this question expressly unless the broker doesn't make it crystal clear why you'd benefit from working with him or her. After speaking with your potential broker, you should know whether continuing on with him or her makes sense. When you choose a mortgage broker, you should also have no doubt as to what value he or she would provide. And if you still feel uncertain, go ahead and ask this question. If you don't receive an answer that makes you feel comfortable, move on. It's not worth spending money and time working with someone who may not help you in the way you need.
Can I speak to a recent former client?
While you actually might not have any interest in hearing a testimonial, it's worth asking this question to see what the broker says. If there's hesitation or any sense that he or she is uncomfortable, then you know you probably shouldn't do business with the person. But if the broker readily supplies a name, number or email, you know he or she likely has satisfied clients.
Some questions you could ask a former client include how well the broker communicated throughout the process, if the loan he or she brokered was worth it or what the fees were like.
Do I Need a Mortgage Broker?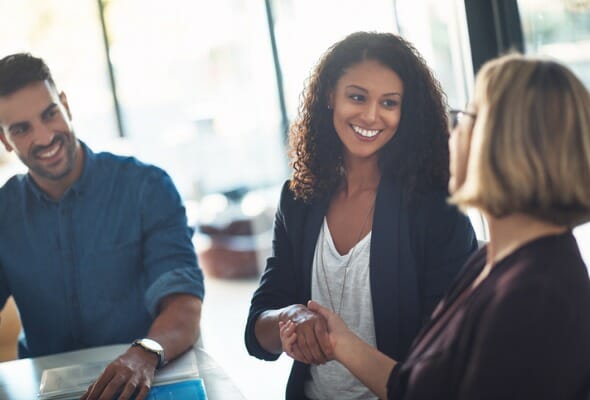 Make sure you need a mortgage broker before you go out and choose one. If you want the best rates with the least amount of work, sure, a mortgage broker can help you with that. But, if you have time to do some quote shopping on your own, give it a try.
With so many lenders offering online prequalification and rate quotes, you may find that there's no need for a broker. Online lenders like Rocket Mortgage and SoFi often have lower fees and less stringent approval requirements than their traditional counterparts. This, along with the ease of browsing for loans online, makes them well worth any possible mortgage customer's attention.
The decision to do things alone will save you on a broker fee. It also opens your mortgage options to every lender licensed in your state, not just the institutions a broker works with. In the end, though, deciding whether or not a mortgage broker is right for you is a personal decision.
Tips for Finding a Mortgage Lender
Before you speak to a mortgage professional, it can be helpful to find out how much house you can afford. That way, you can compare numbers with what your mortgage lender might qualify you for.
You don't have to use a mortgage broker. If you want to find a lender on your own, SmartAsset has a list of the best mortgage lenders. We also have the best mortgage lenders for first-time homebuyers to help you find the perfect option.
Financial advisors can help make sure large purchases, such as buying a home, don't conflict with your long-term financial plans. If this sounds like you something you want to explore, SmartAsset's financial advisor matching tool can pair you with three advisors in your area. All you need to do is spend a few minutes answering our questionnaire that will dictate what matches you receive.
Photo credit: ©iStock.com/Weekend Images Inc., ©iStock.com/Hydrogenn, ©iStock.com/laflor