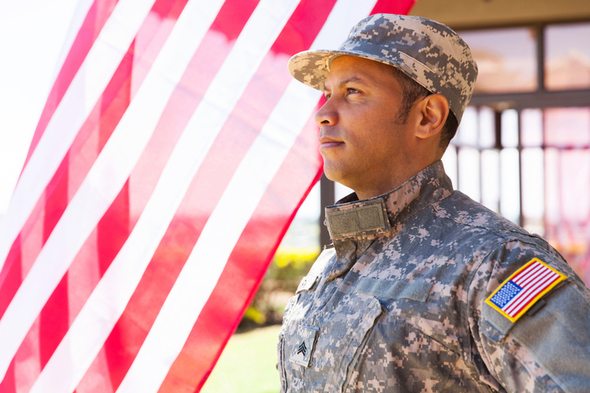 Veterans and service members who want access to VA benefits must provide certain documentation. For example, members of the National Guard who want to qualify for the VA home loan program must submit a Certificate of Eligibility and NGB Form 22. Not sure why you need NGB Form 22? Read on to find out the purpose of the form and the information you'll find on it.
Compare mortgage rates now.
The Purpose of NGB Form 22
In order to be eligible for a VA loan, members of the National Guard need to prove that they've served for at least six years. Active service members may qualify for a loan if they've served for at least 90 days in a row during wartime or 181 consecutive days during peacetime.
NGB Form 22 is the National Guard Report of Separation and Record of Service. It's one of the forms that members of the Guard can submit as proof of service and evidence that they've served long enough to qualify for a VA loan.
Members of the National Guard are not required to complete NGB Form 22. But they will need to sign it when they're discharged. If you've lost your form (or you never received one), you'll need to contact the National Guard Adjutant's Office for your particular state.
What's on NGB Form 22?
NGB Form 22 is a one-page document with more than two dozen boxes. Let's look at the information you'll find in each box.
Boxes 1-11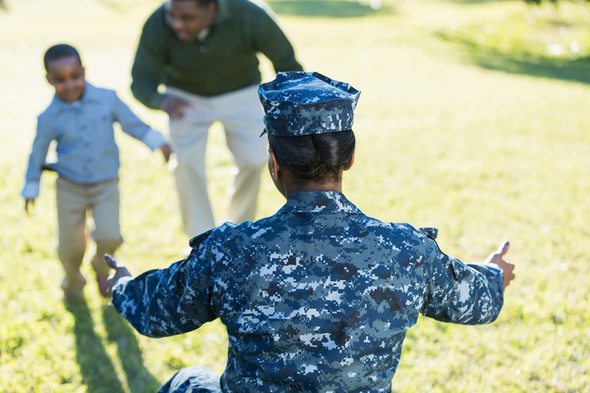 The first few boxes on NGB Form 22 will include personal information. You'll find your name, your department (or branch) and your Social Security number. You should also see information about your date of enlistment, rank, pay grade, date of rank, station and date of birth. If you were transferred at any point during your service, that information will appear in Box 9.
Box 10 will include details about your record of service, including your net service and any active federal service. Your last day of service will appear in Box 11.
Boxes 12-15
If you completed any military education, you'll find that information in Box 12. Box 13 will include your primary specialty number along with any additional specialty numbers and titles. The 14th box will include the highest education level you completed. Box 15 should list any honors you received during your time in service, including decorations, medals and badges.
Boxes 16-18
If you're covered by the Serviceman's Group Life Insurance, Box 16 will indicate that. Box 17 will include information about any personnel security investigations. Box 18 will include additional remarks and information.
Boxes 19-22
You'll find your mailing address (after leaving the National Guard) in Box 19. Your signature goes in Box 20. An officer should have signed the form in Box 22 and included his or her name, grade and title in Box 21.
Boxes 23-27
The final sections of NGB Form 22 will note the reason for your discharge from the National Guard. They will also note your character of service and whether you're eligible for reenlistment.
Bottom Line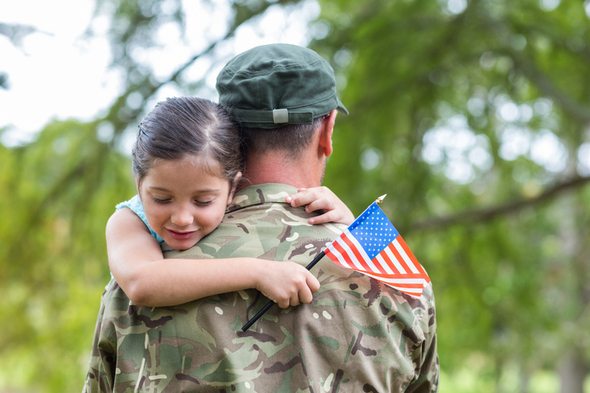 If you want to buy a house with a VA loan, you'll need to ensure that you can show your lender that you've served in the National Guard for the required amount of time. In order to do that, you'll need to provide NGB Form 22. If there are any mistakes on the form, you'll need to contact your state's National Guard office.
While you can request a copy of NGB Form 22, it may take time for it to arrive. That's why it's best to keep track of the original form you receive when you're discharged.
Update: Have more financial questions? SmartAsset can help. So many people reached out to us looking for tax and long-term financial planning help, we started our own matching service to help you find a financial advisor. The SmartAdvisor matching tool can help you find a person to work with to meet your needs. First you'll answer a series of questions about your situation and goals. Then the program will narrow down your options from thousands of advisors to three fiduciaries who suit your needs. You can then read their profiles to learn more about them, interview them on the phone or in person and choose who to work with in the future. This allows you to find a good fit while the program does much of the hard work for you.
Photo credit: ©iStock.com/michaeljung, ©iStock.com/kali9, ©iStock.com/Wavebreakmedia