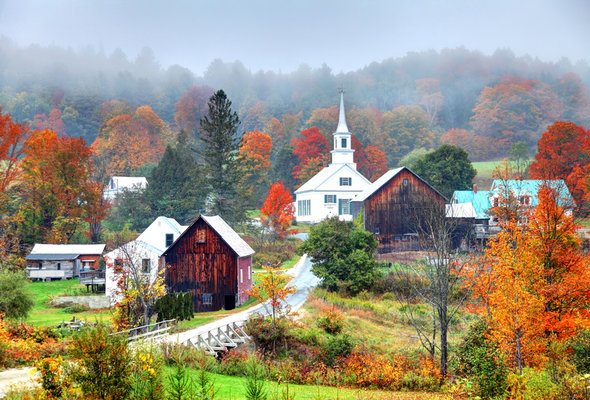 Intrigued by the Green Mountain State? Thinking of moving to Vermont? Vermont has experienced slow population growth in recent years, but that doesn't mean it's not worth putting on your list of potential destinations, or even potential places to settle down and buy a home. To help you make your decision, here are 15 things to know before moving to Vermont. Consider working with a financial advisor to be sure you thoroughly evaluate all your options and resources for a move.
1. Vermont winters can be harsh
Vermont is a beautiful state but if you hate winter, you may have a hard time dealing with winters in Vermont, even if you recognize the majesty of the snow-covered mountains. The average high temperature in Vermont in January is 27 degrees, and the average low temperature is just 10 degrees.
2. Vermont has a very low population
Alaska and Washington, D.C., each have more people than Vermont. The state, known for its green mountains, cheddar cheese and scenic autumns, has the second smallest population out of any U.S. state. Only Wyoming has fewer people. The entire population of Vermont (around 645,570) is less than 7.9% of New York City's population.
3. Vermont has lake towns, not coastal towns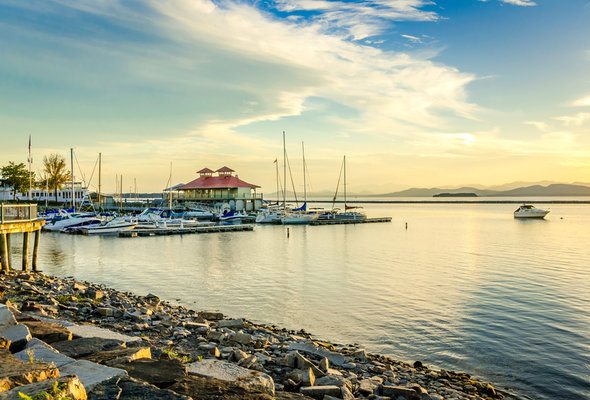 Though it's a landlocked state, Vermont still has a seaside feel along Lake Champlain. If you're used to living near a body of water, consider moving to Burlington or another community on the lake.
4. Yes, Ben and Jerry's ice cream is big in Vermont
The Ben & Jerry's factory is in Vermont and you'll find the brand's ice cream in stores throughout the state. There's a lot of Vermont pride attached to the Ben & Jerry's brand, as well as to other Vermont brands such as Lake Champlain Chocolates, King Arthur Flour and the Vermont Country Store.
5. Vermont is a politically engaged state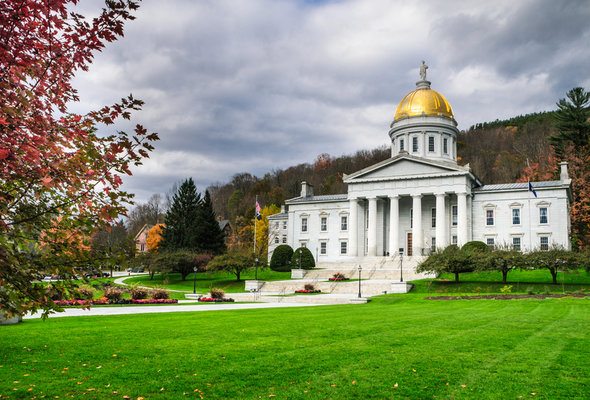 Vermont isn't just the home of influential senator and former presidential candidate Bernie Sanders. It's a politically engaged state at all levels. Vermont residents aren't afraid to share their political views and agitate for causes they believe in.
6. Vermonters are maple syrup snobs
If you host a brunch party in Vermont and serve fake maple syrup, you're going to get some pushback. Vermonters love the real maple syrup for which the state is famous, as well as the many candies, cookies, sauces and jellies made from Vermont maple syrup.
7. Vermont is a great place for outdoor enthusiasts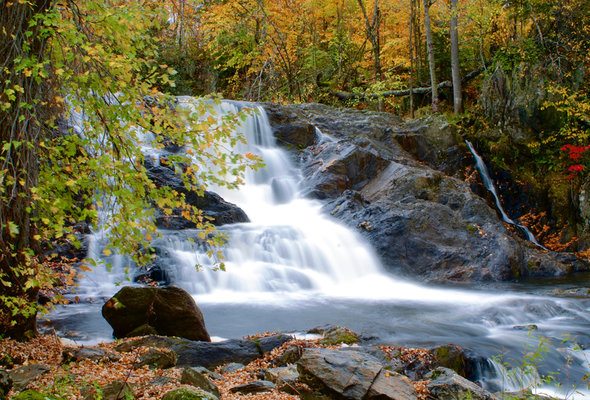 Love the outdoors? Feel best when you're out in nature? You'll love living in Vermont. Many Vermonters live active lifestyles, whether because they choose to be active in their leisure time or because they work in the state's agricultural sector. The state has plenty of outdoor places such as national and state forests, parks and campgrounds. Moving to Vermont is a great opportunity to explore the natural world.
8. Covered bridges are big in Vermont
Like other New England states, Vermont boasts some lovely, historic covered bridges. In fact, it has more than 100 of them that date from the 19th century. They make popular spots for photo shoots and scenic walks. You can find a map of the state's covered bridges online if you're determined to see them all.
9. Skiing and snowboarding are big business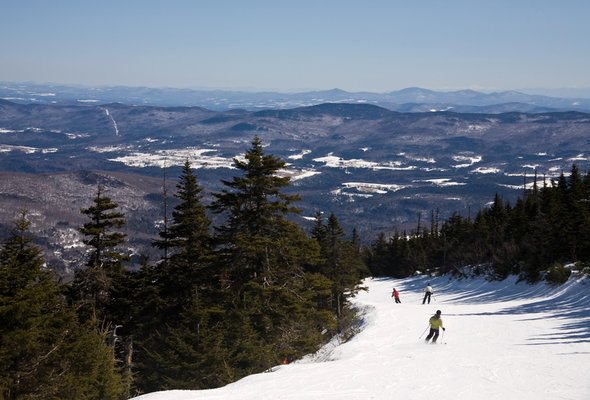 Even if you don't like to ski and snowboard yourself, it's likely that you'll benefit – at least indirectly – from the winter sports in Vermont after moving there. Tourists who visit the state for skiing and snowboarding are a big boon to the state's economy.
10. The Vermont State Fair is worth a visit
Summer in Vermont means it's time for the Vermont State Fair. You probably don't need to block off time on your calendar every year (unless you plan to sell goods at the fair), but the Vermont State Fair is worth visiting at least once, particularly if you live in Burlington or another urban bubble.
11. Vermont's economy is a mixed bag
There are parts of Vermont that are thriving, but other parts of the state that have been hard hit by the opioid crisis (such as Rutland) and are low on job opportunities. Many Vermonters subsist on seasonal jobs such as working for a ski resort in the winter and lawn mowing private and commercial estates in the summer. This has a lot to do with the recreational tourism that helps drive Vermont's economy. If you're moving to Vermont, it's probably smart to line up a job before you go. Though the cost of living in Vermont is relatively low, in many places the economy is struggling – even as the taxes are high.
12. Quarries rock
Vermont has many quarries, some of which are actively being mined for marble and others of which are sites for swimming, diving and other recreational activities. Sites such as Dorset Quarry and Marble Street Quarry are two popular places to visit. You might want to check out some of the state's popular swimming holes after moving Vermont, or choose marble from a Vermont quarry if you're remodeling your kitchen.
13. Lake Champlain is deservedly famous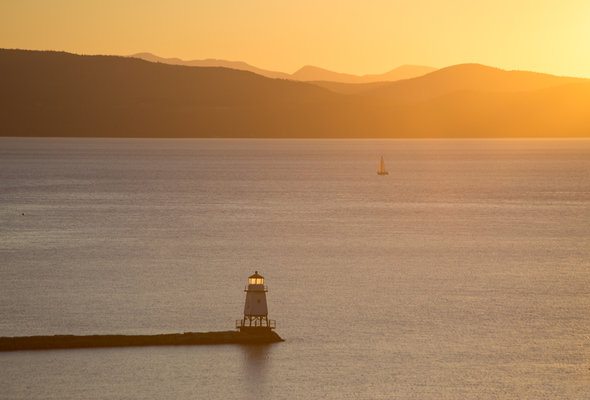 Lake Champlain is the sixth-largest lake in the United States and a popular tourist destination. To see the lake in all its beauty you can stroll Burlington's Waterfront Park, take a boat tour of the lake and its islands or bike along the lakefront.
14. Fall in Vermont makes up for winter and 'mud season'
We've talked about the harsh winters and the messy mud season, but we haven't mentioned Vermont's time to shine – fall. Moving to Vermont will probably turn you into a leaf-peeper even if you've never been big on fall colors. It's that beautiful. Many of the most iconic images of a Northeastern fall are shot in Vermont.
15. Taxes are high
Vermont has some of the nation's highest income taxes; the top rate is 9.4%. Most Northeasterners are used to state income taxes, but if you're coming from Texas or another area with low taxes, you might be shocked to see your Vermont paycheck. Vermont also has an estate tax.
Bottom Line
Vermont is hard to beat for sheer beauty, especially in autumn. Opportunities abound for outdoor recreational activity, during all four seasons. Vermont is also one of the oldest in the country, having become a state in 1791. Just keep in mind that taxes may be prohibitively high for some and jobs are not exactly plentiful.
Tips on Moving
If you are moving to Vermont, you may want help with how it will impact your finances. A financial advisor can offer valuable insight and guidance. Finding a qualified financial advisor doesn't have to be hard. SmartAsset's free tool matches you with up to three financial advisors who serve your area, and you can interview your advisor matches at no cost to decide which one is right for you. If you're ready to find an advisor who can help you achieve your financial goals, get started now.
Take a look at mortgage rates in Vermont. Rates are still affordable, but you might want to rent before committing to 30 years of Vermont winters.
Photo credit: ©iStock.com/DenisTangneyJr, ©iStock.com/AlbertPego, ©iStock.com/Kenneth Wiedemann, ©iStock.com/NorthHatley, ©iStock.com/Amy Riley, ©iStock.com/gregstokinger