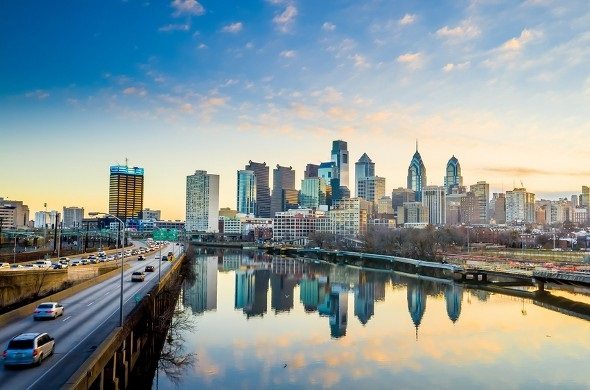 Philadelphia – whether you know it by its government name or as the City of Brotherly Love, Philly, the City that Loves You Back or Quaker City – has a lot going for it. It's a major city with a small-town feel, a thriving cultural sector and a relatively affordable housing market. Thinking of moving to Philadelphia? Here are 15 things you should know. Consider working with a financial advisor as you move to a city or community, whether or not it is Philadelphia.
1. History is all around you in Philadelphia.
Philadelphia was founded by William Penn in 1682 on land granted to him by King Charles II. Later, the city played a key role in the Revolutionary War and was the site of the first and second Continental Congress. But Philadelphia's historical importance doesn't end with the early days of the nation. Industrialization, immigration from Europe, the Great Migration and the birth of hip hop all helped shape Philadelphia and make it a fascinating city for history-lovers.
2. The homes in Philly are way more affordable than in Boston, New York or D.C.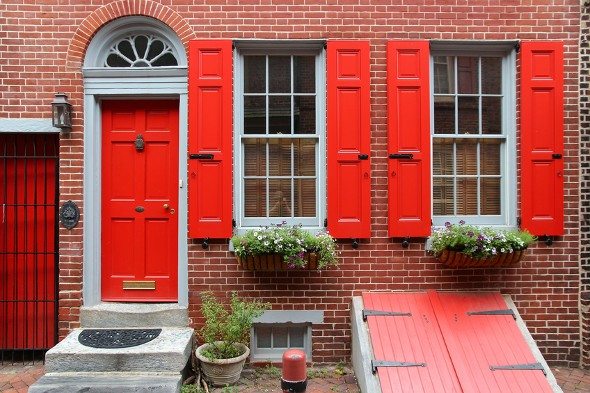 When you think big East Coast cities you probably think expensive housing. Philadelphia, though, doesn't have the same sky-high real estate prices you'd find in New York or Boston. That means the overall cost of living in Philadelphia is lower, too. The median home value in Philadelphia is under $130,000. Prices are on the rise and the real estate market is hot, so if you're thinking of moving to Philadelphia you might want to act fast so you can take advantage of the low home prices.
3. The cheesesteak deserves its fame.
Philadelphia cheesesteak is world famous for a reason. It's delicious (if you eat meat), though probably not something you should tuck in to every day. Philadelphia residents tend to have favorite cheesesteak spots, and we're guessing you will too after moving to Philadelphia.
There's even special lingo for ordering. First, indicate your desired cheese (Cheese Whiz is traditional but not mandatory) and then indicate whether you want onions by saying "with" or "without." So, a seasoned pro might order by saying: "One whiz with" or "One provolone without."
4. Philadelphia's museum scene is world class.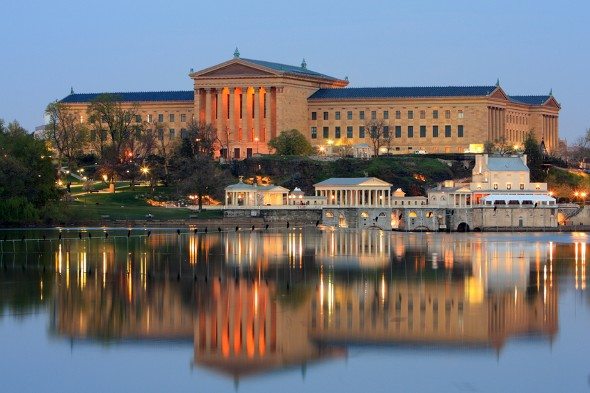 Philadelphia is a great city for art-lovers. The Philadelphia Museum of Art is huge (and free on the first Sunday of the month and on Wednesday nights). There's also the Rodin Museum, the Barnes Foundation, the Institute of Contemporary Art and many, many more. For a quirky Philadelphia outing try the Mütter Museum, a medical museum that boasts a collection of medical oddities.
5. You can shop in markets, not supermarkets.
If you're tired of shopping in generic supermarkets you'll love moving to Philadelphia. You can shop for groceries and fancy foodstuffs at Reading Terminal Market or at the South 9th Street Italian Market, which has been around since 1915. There are also farmer's markets, some of which carry products grown or made in Pennsylvania Dutch Country.
6. It's a sports-friendly town.
The Philadelphia Eagles and Philadelphia Phillies are a big deal in the City of Brotherly Love. Not into football or baseball? The Philadelphia Flyers represent the city in the NHL and the 76ers rep Philly in the NBA. If you like sports, you'll feel right at home in Philadelphia.
7. BYOB is big in Philly.
Many Philadelphia restaurants let you bring your own alcohol. Why so many BYOB restaurants? It's tough for restaurants to get a liquor license in Philly. That means it's easy to save money when eating out by bringing an inexpensive bottle of wine or beer with you. Or, if you have high-end taste you can bring your own bottles without paying the restaurant mark-up.
8. Philly is one big college town.
The University of Pennsylvania is a big fixture in Philadelphia, but it's not the only higher education institution in town. Temple, Drexel, Curtis and more all contribute the high student population in Philly and help give the city a college-town feel.
9. There's a city income tax.
If you live in Philadelphia your earnings will be subject to a special city income tax of 3.9%. The wages of non-residents who work in Philly are subject to a tax of 3.47%. Philadelphia's city wage tax is controversial and has been steadily chipped away at over the years but it doesn't seem to be disappearing any time soon.
10. The school system isn't perfect.
Philadelphia's public school system has been struggling for years. If you have kids or you're thinking of starting a family, the city schools' underwhelming performance may make moving to Philadelphia a more difficult choice. If public schools aren't a factor in your relocation plans you should still be aware of the issue, as it's a hot-button topic in city politics.
11. You can go car-free.
While Philadelphia isn't as walkable as New York City, it's still possible to go without a car in Philly. Depending on where you live, work and recreate you can get around by walking, biking or taking public transit. That means you save the money you would otherwise spend on gas and car insurance and have more to put somewhere else, like into your retirement savings.
12. Liquoring up can be tricky.
If you're moving to Philadelphia from somewhere outside of Pennsylvania the local liquor laws may take some getting used to. Beer is sold only in dedicated beer stores and by distributors. Liquor is only available in state-run liquor stores. Keep those rules in mind if you're planning to hit up one of the city's many BYOB restaurants.
13. You're close to other beautiful destinations.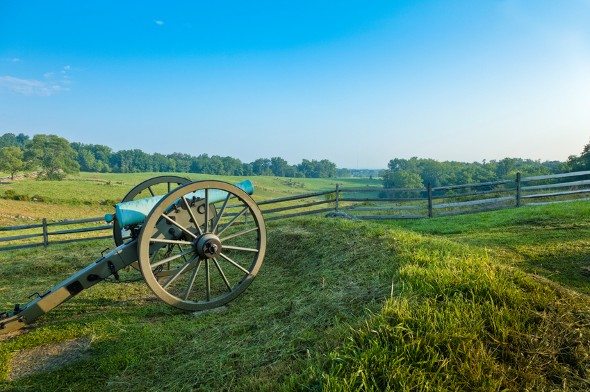 There's more to Pennsylvania than Philadelphia. For another taste of city life you can head to Pittsburgh, but the countryside has plenty to offer, too. You can visit Gettysburgh Battlefield for some Civil War history or check out Frank Lloyd Wright's architecture at Fallingwater. Once you start doing the research you'll realize that Pennsylvania is full of affordable travel destinations.
14. Downtown is Center City.
In Philadelphia people generally don't call it "Downtown" – they call it "Center City." If you're moving to Philly and want to sound more like a local, keep this tip in mind. Center City is the original, core city of Philadelphia, though of course modern-day Philadelphia extends well beyond the borders of Center City.
15. The restaurant scene punches above its weight.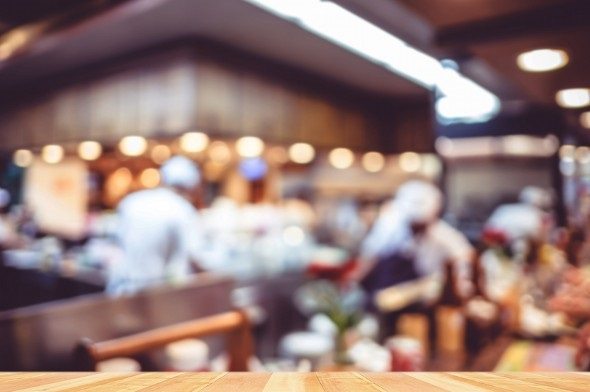 Philadelphia boasts an impressive number of highly regarded restaurants in a range of price brackets. It has more chef-driven and high-end restaurants than you might expect given the size of the population, and new hot spots are opening up all the time. If you're a foodie who's moving to Philadelphia from a larger city, don't despair. You will be able to find lots of options!
Tips for Moving to Philadelphia
A financial advisor can help you navigate big life changes like a move, or just with identifying and meeting your financial goals in general. Finding a qualified financial advisor doesn't have to be hard. SmartAsset's free tool matches you with up to three financial advisors who serve your area, and you can interview your advisor matches at no cost to decide which one is right for you. If you're ready to find an advisor who can help you achieve your financial goals, get started now.
If you are moving to Philadelphia, it's a good idea to understand how the change will impact your budget. SmartAsset's cost of living calculator can help you figure out how your new home compares to your old.
Photo credit: ©iStock.com/f11photo, ©iStock.com/tupungato, ©iStock.com/Tongshan, ©iStock.com/Jia He, ©iStock.com/Dwight Nadig, ©iStock.com/Weedezign