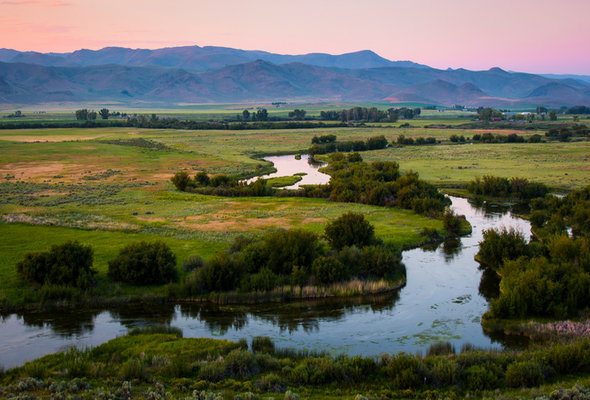 Idaho's state nickname is the Gem State, and once you've seen Idaho you'll realize how apt the name really is. Yes, there are gemstones and other natural resources, but a lot of Idahoans would say that the real gem in Idaho is the landscape. Not a nature lover? You might still be drawn to the state's economic opportunities.
Find out now: How much house can I afford?
1. Boise State fans are hard core.
The Boise State Broncos football team has a lot of loyal fans in Idaho. You can see plenty of Boise State colors and jerseys on Idahoans, and game days draw big crowds. Idaho doesn't have any professional sports teams, so a lot of fan energy is channeled into college and minor league athletics.
2. Idaho is rich in natural resources.
Idaho originally earned its nickname of the Gem State for its abundant natural resources and its scenic landscape. Silver, zinc, lead and lumber all come from Idaho and contribute to the state's economy. And there are literal gems, too. Star garnets, jasper, opal, jade, topaz, zircon and tourmaline are all mined in Idaho.
3. Boise is a livable city.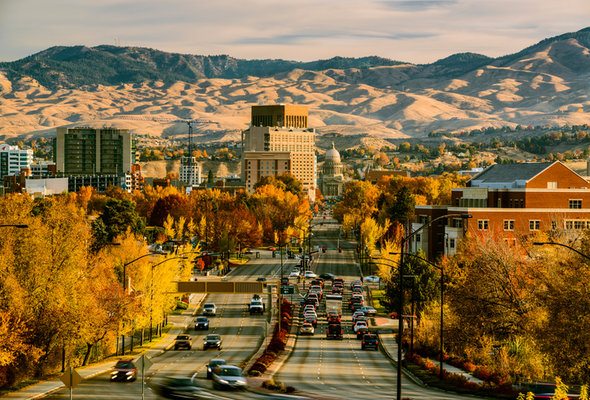 There's a lot to love about Boise, Idaho. The city made SmartAsset's 2017 list of the best state capitals to live in. People like the climate, the access to outdoor recreational activities, the low crime and the relatively low cost of living.
4. It's all about Idaho fry sauce.
Idaho fry sauce is a mayonnaise-based sauce that's used for frying fish in the Gem State. Spiced with paprika, onion powder and mustard powder, the sauce is a distinctive part of the Idaho culinary landscape.
5. Agriculture is huge in Idaho.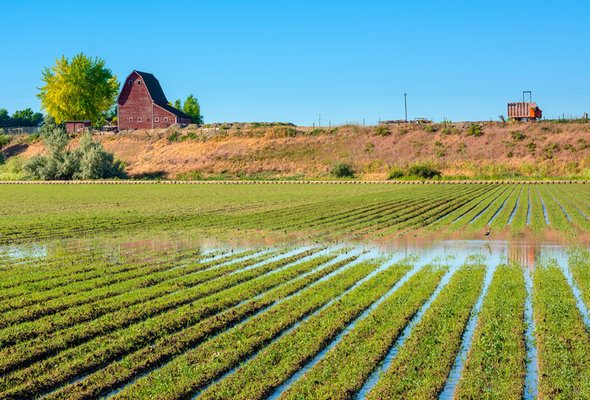 Potatoes, barley, peas, trout, beets, onions, mint, plums and dairy products are all stars of Idaho's multi-million-dollar agricultural sector. According to the Idaho State Department of Agriculture, "the state produces 185 different commodities and is ranked in the top 10 in the nation for 27 different crops and livestock."
6. Shoshone Falls will blow you away.
Located on the Snake River near Twin Falls, Idaho, Shoshone Falls is one of Idaho's most famous attractions. At 212 feet, the Shoshone Falls are higher than Niagara Falls. Open from the end of March through September, Shoshone Falls Park costs just $3 per car to visit.
7. Idaho's weather can be extreme.
Idaho has frigid, snowy winters and summers in the state can get pretty hot. The average low temperature in Idaho in December is just 24 degrees, while the average high temperature in July is 91 degrees.
Check out mortgage rates in Idaho.
8. If you love rafting, you'll love Idaho.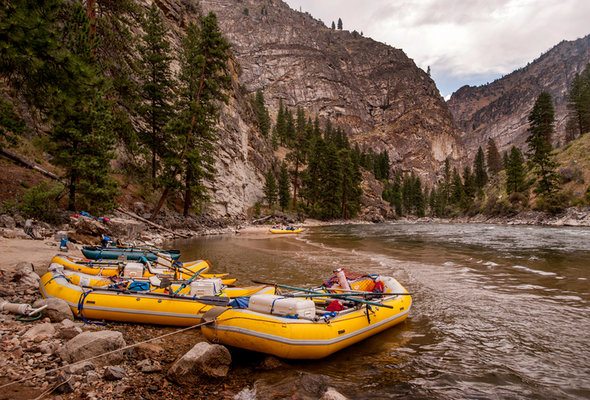 The Salmon River and the Snake River both offer plenty of world-class whitewater rafting for adventurous types. You can raft through forested canyons and take your lunch breaks on sandy beaches. Several companies offer multi-day guided rafting tours in Idaho, so if you don't feel comfortable planning your own trip, you can put yourself in the hands of professionals.
9. Yes, potatoes are a big part of Idaho's identity as a state.
Potatoes really are a touchstone of Idaho identity. If you're moving to Idaho, you'll have the opportunity to visit the Idaho Potato Museum and enjoy the locally grown potatoes that the Idaho Potato Commission works so hard to promote. According to the Commission, "Idaho's ideal growing conditions, including rich, volcanic soil, climate and irrigation differentiate Idaho® potatoes from potatoes grown in other states."
10. Idaho is a great place to live the American dream.
By a lot of measures, Idaho is a land of opportunity. The state made SmartAsset's lists of the Best States for the Middle Class and the Best States for Homeowners. Pocatello, Idaho made our list of the Top 10 Cities for Career Opportunities in 2016. If you're looking for a place to live the American dream, you could do worse than Idaho.
11. Idaho residents love to get outside.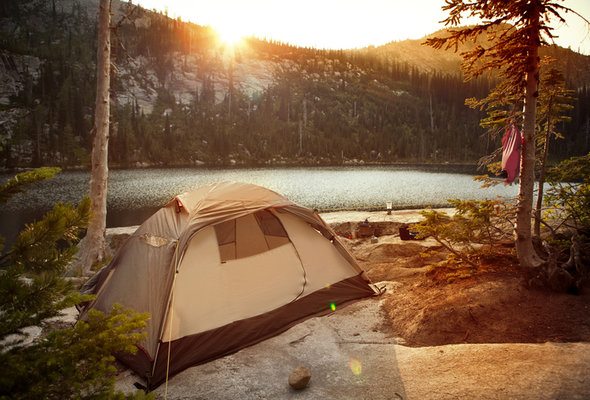 Whether for camping, fishing, rafting, hiking or hunting, Idaho residents love to be outdoors. And with so much natural beauty all around, who can blame them? If you're moving to Idaho, you'd be wise to take advantage of the vast swathes of preserved wilderness in the state.
12. Homeownership rates in Idaho are high.
According to Census data, Idaho's homeownership rate is the 12th-highest in the nation, at 69.6%. Given the state's low population density it makes sense that most Idaho residents are homeowners in single-family dwellings rather than renters in multi-family buildings. If you're ready to stop renting and become a homeowners, moving to Idaho could be the perfect next step.
Buying a home is a huge financial undertaking. As with any big life change, it can be a good idea to have a professional take a look at your finances and make sure you're on track. We created a list of the top financial advisors in Boise which is a great resource if you're looking for an advisor but aren't sure how to start your search.
Find out now: Is it better to rent or buy?
13. Huckleberries are everywhere in Idaho.
Idaho's state fruit, the huckleberry, is a delicious and healthy berry that finds its way into lots of ice creams, jams and drinks around the state. During huckleberry season you can go berry-picking yourself, or just enjoy all the huckleberry items on local menus and the abundant berries in your local farmers' market.
14. Idaho is known for its caviar.
You probably don't think of Idaho as a caviar hot spot but the state's sturgeon caviar is highly regarded – and highly expensive. In fact, Idaho White Sturgeon Caviar is known in some foodie circles as the American Beluga. Sturgeon farms along the Snake River produce this delicacy, which you can sample (if it's in your budget) after moving to Idaho.
15. Idaho leans red.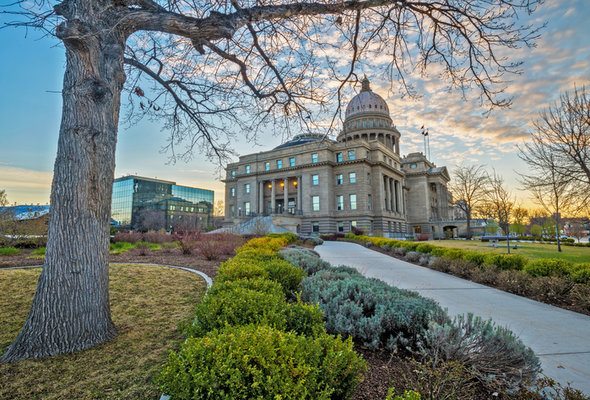 Politically, Idaho leans red. The state's four electoral college votes reliably go to the Republican candidate and both of Idaho's U.S. Senators are Republicans. So if you're moving to Idaho from a blue state, you might get into some heated political debates with your new neighbors and coworkers.
Bottom Line
Moving to Idaho is a great move for people who want access to beautiful scenery and a robust economy. If you love high-density, big-city living, Idaho is not the place for you, but if your dreams include homeownership and plenty of time outdoors, moving to Idaho is a solid plan.
Next Steps
If you're preparing to move to a new state, it can be helpful to know how the change will affect your budget so you can plan accordingly.
If you'll be switching jobs, your paycheck may end up looking quite different than it does now. Try using our paycheck calculator to estimate what your new take-home pay will be.
A financial advisor can help you navigate big life changes like a cross-country move, or just help you to meet your financial goals in general. A matching tool like SmartAsset's can help you find a professional to work with to meet your needs. First you answer a series of questions about your situation and your goals. Then the program matches you with up to three financial advisors who meet your needs. You can then read their profiles to learn more about them, interview them on the phone or in person and choose who to work with in the future. This allows you to find a good fit while doing much of the hard work for you. Advisors can help plan all sorts of things, like dealing with estate taxes.
Photo credit: ©iStock.com/HamishMitchellPhotography, ©iStock.com/vkbhat, ©iStock.com/knowlesgallery, ©iStock.com/alacatr , ©iStock.com/Silvrshootr, ©iStock.com/knowlesgallery