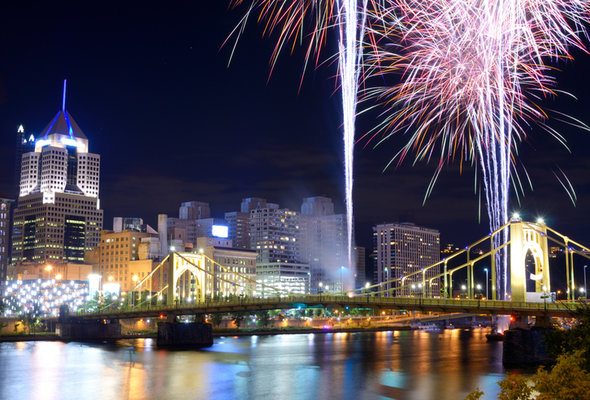 Thinking of moving to Pittsburgh? You're part of a rare breed. The Pittsburgh Post-Gazette reported in March 2016 that, per U.S. Census Bureau data, "among the nation's 30 largest metropolitan areas, Pittsburgh is the only one deemed to have fewer people on July 1, 2015, than were counted during the official 2010 census." Translation? Pittsburgh isn't growing, despite being a great place to live. Check out our list of the 15 things to know before moving to Pittsburgh.
Find out now: How much house can I afford?
1. Pittsburgh is having a moment.
OK, so the population of Pittsburgh hasn't grown much since 2010, but press mentions of Pittsburgh as a "hot" place to live have certainly grown in frequency. The affordable city has been compared to both Portland, Oregon and Brooklyn, New York.
2. Driving in Pittsburgh takes some getting used to.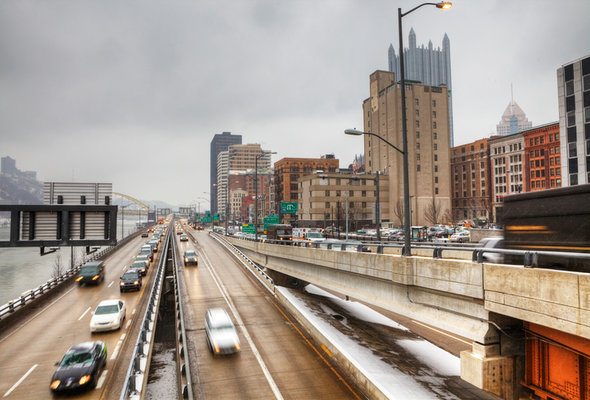 Pittsburgh is pretty much a driving city. If you can afford a car, you'll be glad to have it. Just be prepared for the winding, crisscrossing highways and bridges. You'll also have to get used to driving in the city's winter weather.
3. Your Uber might be automated in Pittsburgh.
Pittsburgh is Uber's testing ground for self-driving cars. If you've always wanted to ride in an autonomous vehicle, you can live that dream after moving to Pittsburgh. Not all Pittsburgh residents are thrilled about the idea of driverless cars on the road, however.
4. It's a beer town.
Beer is huge in Pittsburgh. Many residents claim Yuengling as their city's beer, though the birthplace of Yuengling is in Pottsville, PA. But there's plenty of craft beer in Pittsburgh, too. Popular breweries in Pittsburgh include Church Brew Works and Pittsburgh Brewing Co.
5. The cost of living in Pittsburgh is low.
The cost of living in Pittsburgh is on the low side. If you're fed up with the high cost of living in some of the country's other large metro areas, moving to Pittsburgh might be just what you need. If you make the move, Pittsburgh's top 10 financial advisor firms can advise you on how to invest the money you're saving.
Related Article: The Best Cities for Movie Lovers
6. Yinz.
"Yinz" is a treasured piece of Pittsburgh slang. It's a second-person plural, similar to y'all. It may sound a little foreign to your ear when you first move to Pittsburgh, but we're guessing you'll pick it up before long.
7. Pittsburgh is a city of bridges.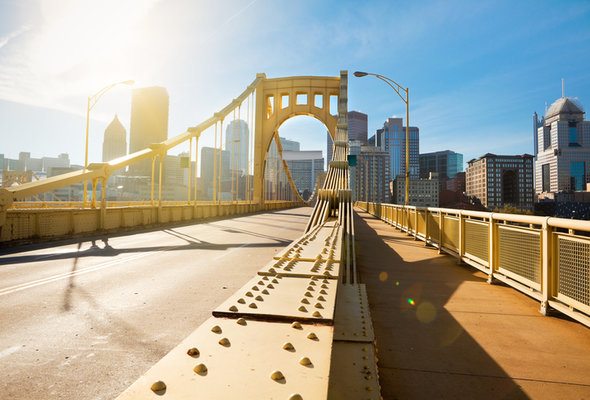 Pittsburgh has some beautiful bridges across its rivers and ravines. The bridges make for beautiful spots for checking out the skyline or watching the fireworks on the 4th of July. They also provide one of Pittsburgh's nicknames, "City of Bridges."
Check out current mortgage rates in Pennsylvania.
8. There are world-class museums in Pittsburgh.
The Carnegie Museums of Pittsburgh are a legacy of Andrew Carnegie's outsize presence in the city. The Carnegie Museum of Art, Carnegie Museum of Natural History, Carnegie Science Center and the Andy Warhol Museum are all worth a visit.
9. Winters in Pittsburgh can be harsh.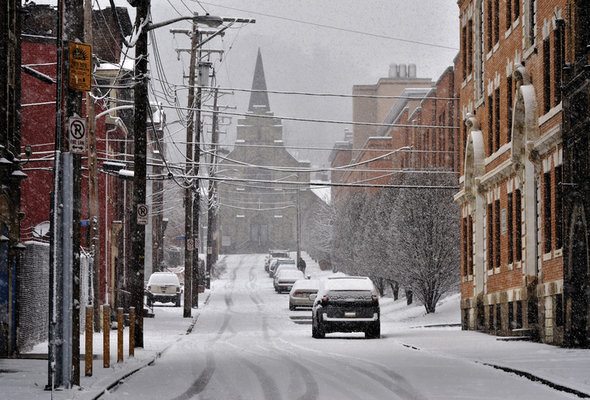 Pittsburgh winters are cold and snowy. The average low temperature in January is 21 degrees and driving conditions can be dangerous. It's a good idea to keep a winter survival kit in your car.
Check out our Pennsylvania tax calculator.
10. Allegheny Cemetery is worth a visit.
Pittsburgh boasts a large garden cemetery with some stunning mausoleums. It's worth a visit, even if you don't usually go in for cemetery touring. Allegheny Cemetery is one of the oldest rural cemeteries in the country, encompassing hundreds of acres. You might even see deer grazing in the grass.
11. Pittsburgh boasts a funicular.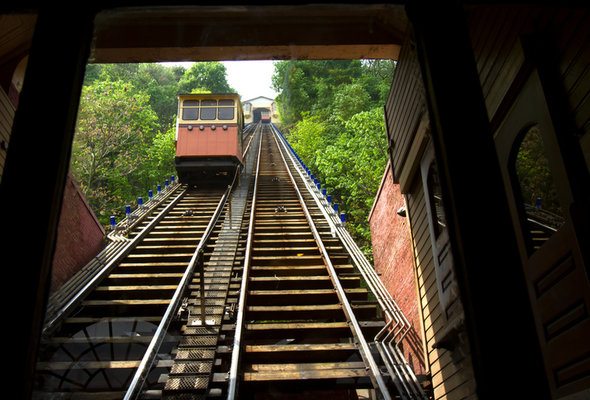 If you've never taken a funicular, moving to Pittsburgh is the perfect opportunity to take your first ride. Sure, it's a little touristy, but it will take you up to a neighborhood with splendid views, and it's a piece of Pittsburgh history.
12. Pittsburgh sports fans are intense.
Pittsburgh sports fans take sports seriously. Whether they're cheering for the Pittsburgh Pirates, the Pittsburgh Steelers or the Pittsburgh Penguins, residents of the city have a lot of pride and enthusiasm.
13. You're not far from Fallingwater.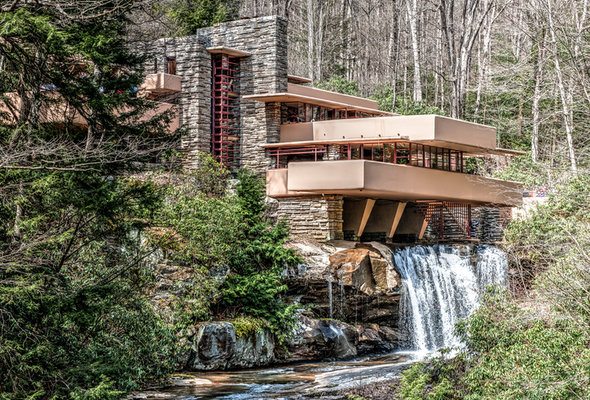 OK, so it's not in Pittsburgh, but Fallingwater is close enough to be a day trip from Pittsburgh. Visiting the Frank Lloyd Wright-designed home is a chance to take in one of the country's most iconic pieces of architecture. We're guessing that any visitors you have after moving to Pittsburgh will want to check out Fallingwater, too.
Bottom Line
A 2015 article in Pittsburgh Magazine called Pittsburgh as "A City Transformed." If you want to be part of that transformation (or see Pittsburgh before the transformation is complete), why not move to Pittsburgh? The city offers plenty of amenities, but with a low cost of living.
Next Steps
If you want help financially transitioning to the Steel City or meeting your financial goals in general, talking to a financial advisor might be useful. But wading through the options may seem daunting. A matching tool like SmartAsset's can help you find a financial advisor to work with to meet your needs. First you'll answer a series of questions about your situation and your goals. Then the program will narrow down your options to up to three financial advisors who suit your needs. You can then read their profiles to learn more about them, interview them on the phone or in person and choose who to work with in the future. This allows you to find a good fit while the program does much of the hard work for you.
It's also a good idea to understand how your new location will impact your new budget before you make the move. SmartAsset's free budget calculator can give you a sense of the average budget of a person in your new neighborhood.
Photo credit: ©iStock.com/SeanPavonePhoto, ©iStock.com/hstiver, ©iStock.com/sdominick, ©iStock.com/bgwalker, ©iStock.com/karenfoleyphotography, ©iStock.com/Supercel7