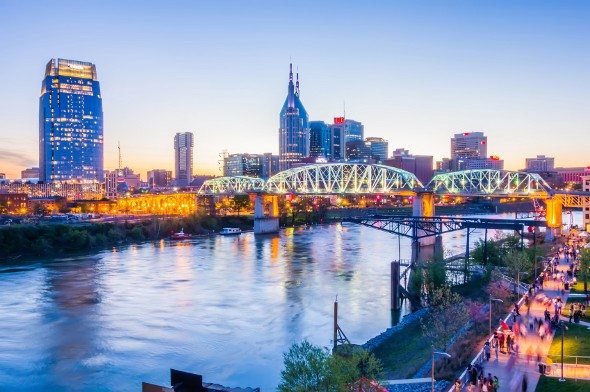 Nashville is a fast-growing city with plenty of opportunities for work and play. The city's population has grown by more than 6% since 2010 as more and more people flock to Nashville for abundant jobs, relatively affordable homes and quality of life. If you're thinking of moving to Nashville, there are some things you should know before you go. Whenever you're planning a big move, it can be a good idea to work with a financial advisor to understand the differences in costs and that your finances are ready to make the change.
1. It's Called Music City for a Reason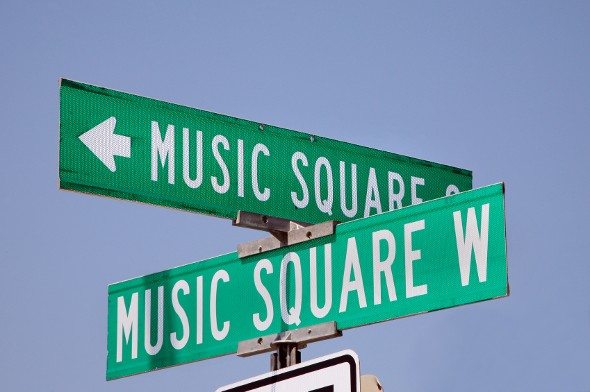 If you like live music, you'll love Nashville. Anyone moving to Nashville can look forward to a range of options for excellent (often free) live music. There are big events like Bonnaroo and the Country Music Awards, but there are also the many smaller venues, bars and cafes that host live performances. For bigger rock, jazz and classical music concerts you can head to the beautiful Schermerhorn Symphony Center.
There's also plenty of music history in Nashville. From the Country Music Hall of Fame to RCA's famous Studio B (located in the Music Row district, no less), you'll find plenty to explore if you're a music super-fan, and a lot of it doesn't cost much throughout the city so you can still stay on a budget.
2. It's Tough to Be a Vegetarian
Nashville is famous for its hot chicken. What exactly is hot chicken? It's fried chicken with a spicy paste, often made of lard and cayenne pepper. If you eat meat and you like spicy food, you'll probably love it.
Another famous Nashville culinary tradition is "meat and threes." Choose a meat and three sides (think collards, mac and cheese and other Southern treats) and you've got yourself a classic Nashville lunch or dinner. As you can see, being a vegetarian isn't easy in the city. But as the population grows and the culinary offerings broaden it's getting easier to go meat-free.
3. There's More to the Arts Scene than Music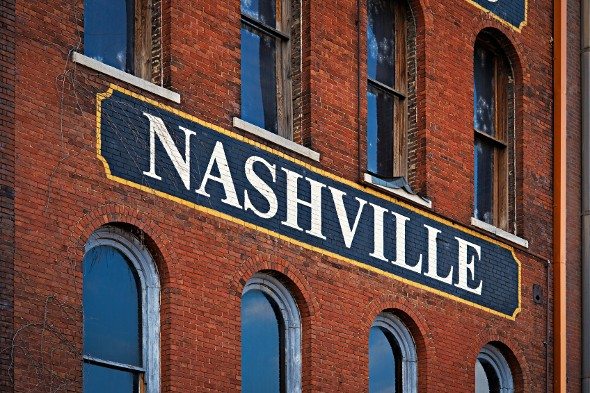 Nashville's music scene is unmissable, sure. But there's more to Nashville's arts and culture scene than music. There's the Frist Center for the Visual Arts, which also hosts films and art classes. The Cheekwood Art & Gardens, a combination museum, sculpture garden and botanical garden, is worth a visit.
If you prefer smaller galleries, be sure to check out Nashville's First Saturday Art Crawl. The first Saturday of every month sees about a thousand people head to various Nashville galleries for free exhibits and receptions. There's usually free wine and snacks, too.
4. There's a Parthenon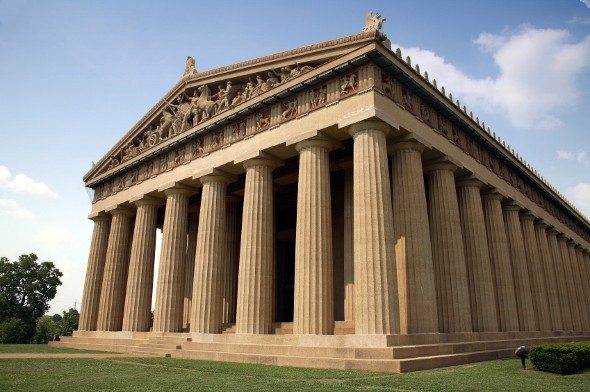 Seriously. Nashville is home to a full-scale replica of the Parthenon. No need to travel to Greece. Nashville's own Parthenon is located in Centennial Park, the main urban park in Nashville. Music City's Parthenon even has a full-scale replica of the 42-foot Athena statue you'll find in the original.
Nashville's Parthenon has been around since 1897. It's now home to over 60 paintings by American artists, plus rotating temporary exhibits. You can take guided tours of the Parthenon and/or buy tickets to see the art exhibits.
5. It's a Tech Hub
Plenty of high-tech companies are popping up in or moving to Nashville. Nashville has been touted as a city with a tech scene that's big enough to provide plenty of opportunity but still small enough to provide mentorship and networking opportunities.
Plus, there's much less competition for tech jobs in Nashville than you'd find in Silicon Valley. Nashville made our list of the ten best cities for pay in STEM (Science, Technology, Engineering and Math) and our list for the best cities for women in tech.
The Nashville Technology Council promotes tech in Music City and if you're not a trained engineer you can attend the Nashville Software School, a non-profit software development training camp. In six months, the school says, it can get any motivated student ready for work as a junior developer.
6. Whiskey Is Serious Business
Tennessee whiskey is justifiably famous (Jack Daniels is one iconic Tennessee whiskey brand). It's even the name of a classic country song. To qualify as Tennessee whiskey, straight whiskey must undergo what's called the Lincoln County filtering process, be aged and be distilled in Tennessee. Just don't go calling it bourbon. Tennessee whiskey producers don't take kindly to that.
7. Beer Is Also Huge
As you might expect in a city that has attracted millennials, tech workers and creatives, craft beer is big in Nashville. There are plenty of bars with backyard gardens and patios where you can enjoy a brew on a warm afternoon or evening. Yazoo Brewing has been in Nashville since 2003. More recently, Nashville has gotten the Tennessee Brew Works, which also has a tap room that (of course) hosts live music. Those are just two of the many options for beer lovers in Nashville.
8. There Is History Everywhere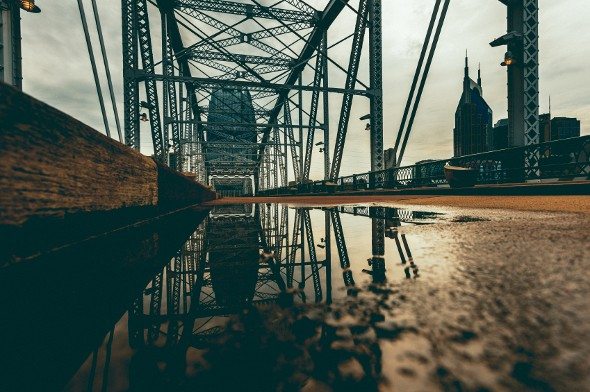 When you're in Nashville you're steeped in history, and not just music history. Historic Nashville, Inc. offers a civil rights walking tour brochure that you can download free of charge. You'll follow in the footsteps of greats like John Lewis and see the sites of famous sit-ins and other desegregation milestones.
If you buy a car after moving to Nashville or bring one with you, you'll be able to go a little further afield in search of history. Belle Mead Plantation is a great place to start, and it's a short drive from downtown Nashville. You can also visit and tour The Hermitage, Andrew Jackson's home. There is a lot of history throughout the entire state of Tennessee within a short drive as well.
9. It's Becoming Quite the Sports City
Many years ago you couldn't find any professional teams in the state of Tennessee but now Nashville is home to the Tennessee Titans, Nashville SC and the Nashville Predators. The city also hosts a yearly PGA Tour golf event and houses a minor league baseball team, the Nashville Sounds. No matter what sports you enjoy, you should be able to find something in the city that meets your tastes. If pro sports aren't your thing then there are some great colleges not too far away with terrific sports programs as well.
10. Nashville Residents Love Local Parks
Nashville's park space is well-loved. Centennial Park is Nashville's central park, but there are plenty of other parks, too. Plus, in Nashville's spring, summer and fall seasons you can hit up farmer's markets for local produce. Urban parks aren't the only parks either. There are also parks that let you wander trails and forget you're in a city. Radnor Lake, Shelby Bottom and the Warner Parks are popular destinations for those who want a nature fix.
11. The Riverfront Is Designed to Please
Nashville recently redeveloped the riverfront area, creating the beautiful West Riverfront Park. It's an 11-acre public park on the site of a former Thermal Transfer Plant. In keeping with the Nashville theme, there's an amphitheater for outdoor performances in the park. Along with a dog park, events lawn, swings and walking trails there are locally owned businesses along the riverfront park.
12. The Weather Is Fine
Nashville's year-round average temperature is a pleasant 60 degrees. Winter is short and manageable, while spring and fall are long and heavenly. Even the summers aren't bad compared to some other Southern cities. In other words, there will be plenty of days when you can stroll Nashville's parks, hear an outdoor concert or enjoy some local beer with friends in the backyard of a home or bar.
Check out current mortgage rates in Tennessee.
13. Get Out of Town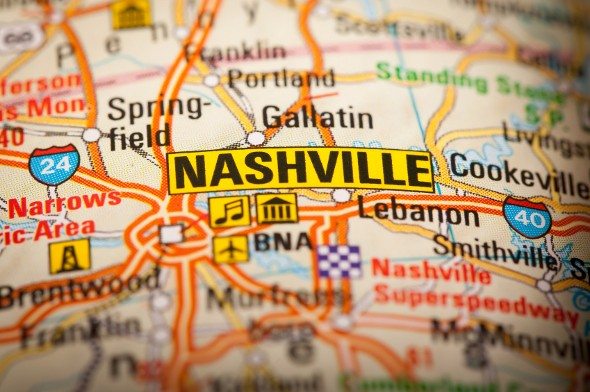 The quality of life in central Nashville is impressively high but there is life outside the city. Visits to the outskirts of Nashville can only enhance it. Outside Nashville, you'll find beautiful countryside, wineries and historic small towns. Exploring beyond the city limits is a must for any new Nashville resident. What's not to love?
The Bottom Line
If you're planning a move to Nashville then you may have struck gold. It can be a terrific place to live with a lot of options in both the job market as well as in local activities. It's a city that more and more people are calling home because of its high quality of life. You'll want to weigh any cost of living changes from where you currently live before making the move, though.
Tips for Moving
Moving across the country can be a huge decision with a lot of moving pieces, none more important than how much it costs. You can work with a financial advisor to get your finances in order and create a plan that will help you thrive in your new location. Finding the right financial advisor doesn't have to be difficult. SmartAsset's free tool matches you with up to three financial advisors who serve your area, and you can interview your advisor matches at no cost to decide which one is right for you. If you're ready to find an advisor who can help you achieve your financial goals, get started now.
The cost of living for wherever you choose to call home an have a huge impact on your quality of life. Consider using SmartAsset's free cost of living calculator before making your final decision.
Photo credit: ©iStock.com/alex grichenko, ©iStock.com/TennesseePhotographer, ©iStock.com/MarkSkalny, ©iStock.com/inhauscreative, ©iStock.com/zodebala, ©iStock.com/marcoscisetti