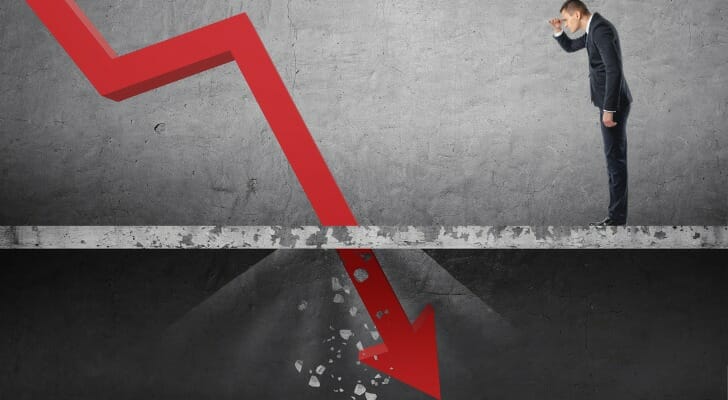 With increased volatility, rising geopolitical tensions and soaring inflation, some investors see evidence that a tipping point is close by. If you're concerned about your investments and want to preserve your wealth, here's where to put your money before a market crash. Consider working with a financial advisor as you seek to create a moat around your portfolio that will protect you from a severe downturn.
Where to Put Your Money Before a Market Crash
Nobody can predict exactly when or where a stock market crash might occur. While many review data after the fact and pinpoint the causes, there are no crystal balls that tell investors what to avoid and where to invest. Instead, all we can do is follow historical patterns and share what has worked in the past. What follows are 10 ways to help protect your portfolio ahead of an anticipated market crash.
Reduce Risk: Diversify Your Portfolio
A diversified portfolio of stocks, bonds and other asset classes offers the most protection against a market crash. By spreading your money out among a variety of asset classes, sizes of companies and geographies, you minimize the impact of assets going down and increase the potential of owning assets that go up in value. Generally, as the market crashes, other assets tend to go up to compensate for the losses.
Bet on Basics: Consumer cyclicals and essentials
When the economy starts to falter, consumers continue to buy essential goods and services, known as consumer cyclicals. They still go to the doctor, pay their utilities and buy food and toiletries at the grocery store. While these industries may suffer along with the rest of the market, they generally don't fall as much. Plus, many of these companies offer generous dividend yields that can offset a share price plunge.
Boost Your Wealth's Stability: Cash and Equivalents
Cash is king when the market corrects. You won't lose value as the market declines – provided inflation is tame – and you will have the purchasing power to snap up bargains before they can rebound. Just remember that interest rates are near all-time lows, and inflation erodes the value of cash so you don't want your money to sit in cash for too long. Consider putting your money into a money market fund or high-yield savings account to get the best interest rates.
Go for Safety: Government Bonds
Buying U.S. Treasury notes gives investors solid returns on low-risk investments. While the federal government has come close before, it has never missed a payment. This is why Treasuries provide stability as investors get nervous about other sectors of the market. With inflation at generational highs and interest rates near all-time lows, consider putting some of your money into Treasury Inflation-Protected Securities. They offer attractive returns and liquidity after 12 months. Also, don't overlook Series I Savings Bonds.
Go for Gold, or Other Precious Metals
Gold is known as a store of value, and interest in this precious metal increases during periods of uncertainty. Other precious metals offer similar characteristics and may be attractive as well. Investors can buy and hold physical precious metals, but then you may have to pay for storage and insurance. Other investment options include precious metal funds and ETFs, options, futures and mining companies.
Lock in Guaranteed Returns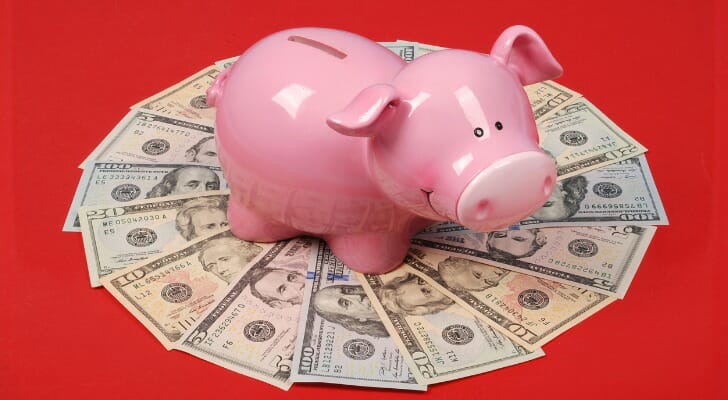 Annuities and bank certificates of deposit (CDs) offer returns guaranteed by their issuers. There are many different types of annuities, such as fixed-rate, variable and equity-indexed. CDs offer a fixed rate of interest for a specified period of time, typically ranging from 30 days to five years. When the CD matures, you can withdraw the money with no penalty or reinvest at the current rates. Both annuities and CDs can be liquid if you need access to your money, but they generally charge a fee if you withdraw before they mature.
Invest in Real Estate
Real estate offers a physical asset that can yield positive returns even as the stock market is crashing. Property owners can make money flipping homes or buying properties to hold as rentals. If you don't want the responsibility of owning a specific property, consider real estate investment trusts, real estate funds, tax liens or mortgage notes.
Convert Traditional IRAs to Roth IRAs
The cost to move traditional IRA money into a Roth IRA, which is a taxable event, is vastly reduced in a market crash. In other words, if you've been holding off on such a conversion because of the up-front taxes that will be due, a crash or bear market can make a conversion far less expensive.
Roll the Dice: Profit off the Downturn
A put option allows investors to bet against the future of a company or index. More specifically, it gives the owner of an option contract the ability to sell at a specified price any time before a certain date. Put options are a great way to hedge against market declines, but they, like all investments, come with a bit of risk.
Use the Tax Code Tactically
As you consider changes to your portfolio to protect against a market crash, it pays to know how those moves will affect your taxes. Selling an investment may trigger a tax bill that is so large that it creates more problems than you are solving. Tax-loss harvesting can be a smart move in a market crash, bear market or even a correction.
The Bottom Line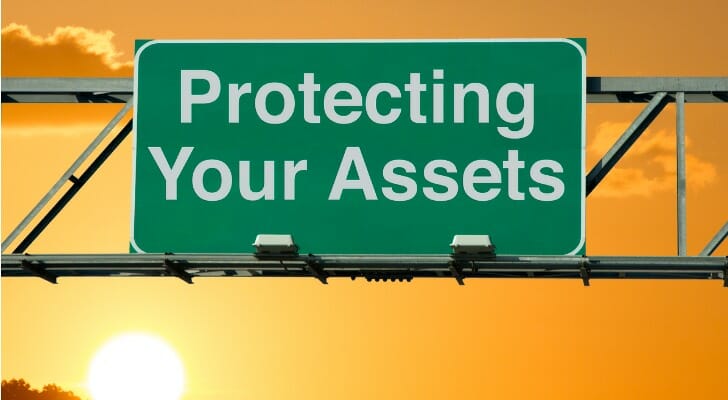 The stock market does not go up forever. Whether it stays flat for years, has a correction or crashes, you should have a plan to meet your financial goals no matter what the market does. These tips provide a sample of the investment options you have to protect your portfolio in the event of a worst-case scenario. However, the best advice is to work directly with a financial advisor to receive personalized recommendations based on your portfolio, goals and timeframe.
Tips on Investing
Whether the market is going up or down, it is important to continue making your retirement plan contributions. These accounts offer tax-deferred growth, which allows your money to grow without creating an annual tax bill. Our retirement calculator helps you determine your post-tax income at retirement based on where you live, your age and how much you've saved.
When the stock market crashes, it can be scary. Working with a financial advisor can help you stay the course to meet your financial goals. Finding a qualified financial advisor doesn't have to be hard. SmartAsset's free tool matches you with up to three financial advisors who serve your area, and you can interview your advisor matches at no cost to decide which one is right for you. If you're ready to find an advisor who can help you achieve your financial goals, get started now.
Photo credit: ©iStock.com/Gearstd, ©iStock.com/akova, ©iStock.com/MCCAIG