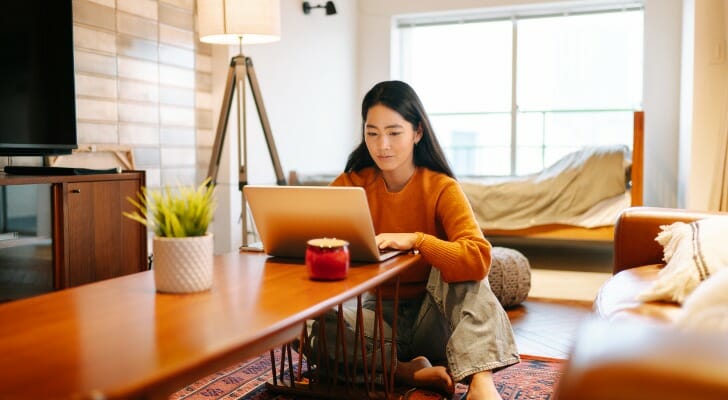 Wealthfront and Vanguard specialize in two different types of online trading platforms. While Vanguard offers a full-service trading platform, it specializes in mutual funds. Wealthfront, on the other hand, is what is known as a robo-advisor service. This means that you don't select any specific security at all. Instead the firm helps you to select financial priorities and goals, and based on these choices it allocates your money among a series of pre-made portfolios. Each firm's online service is an excellent choice for long-term, hands-off investors, yet each approaches this subject in a different way. Coming up with long-term financial goals is something a financial advisor can be extremely helpful with.
Wealthfront vs. Vanguard: Fees
There are usually four types of fees to look out for when choosing a trading platform. You should look out for these when evaluating any investment or trading service:
Trading Fees – Any fixed charge attached to each trade that you make. This can come in the form of a flat fee or what's known as the "spread." This is when your broker charges you based on the difference, if any, between the buying and the selling price of an asset.
Trading Commissions – This is when a broker will charge you a percentage based on the volume or value of each trade.
Inactivity Fees – Any fees that the broker charges you for not trading, such as for keeping money in a brokerage account.
Non-Trading/Other Fees – Any form of fee for trading on this platform not covered above. For example, a brokerage might charge you for making deposits into your brokerage account, taking money out of it or signing up for additional services.
Given that Vanguard and Wealthfront are structured very differently, they charge based on entirely different models.
Wealthfront is a robo-advisor service. This means that it holds your money and assigns it to pre-arranged portfolios based on your financial preferences. These portfolios are, themselves, managed by the firm's algorithms with broker intervention as the firm sees fit. You, the individual investor, make no specific investment decisions yourself. As a result, the firm charges no trade-based fees.
Instead, Wealthfront's main charge is its commission. The firm charges an annual fee of 0.25% of all assets on account. This means that if you maintained $10,000 in a Wealthfront account, you would pay $25 each year for this service. (The goal and promise of this service, of course, is that your portfolio will grow by considerably more than 0.25%, offsetting this monthly fee.)
There are no other charges for common activities on Wealthfront's service, including inactivity, deposits and withdrawals. Certain niche activities can trigger fees, such as creating a 529 account (which can charge a total fee of between 0.42% and 0.46%).
As a full-service trading platform, by contrast, Vanguard lists most of its fees on a per-transaction basis. It charges nothing to trade stocks, ETFs and other exchange-based products. Nor does it charge fees for common non-trading activities such as deposits, withdrawals and inactivity.
It also charges nothing to trade Vanguard mutual funds and any other mutual fund on the firm's no-fee trading list, a menu with several thousand choices on it. All other mutual funds cost $20 per trade. Vanguard charges $1 per contract to trade options, although it offers some trades free for investors with more than $1 million on account.
You must keep a minimum balance of $500 on account with Wealthfront. You do not need a minimum balance for Vanguard.
Wealthfront vs. Vanguard: Services & Features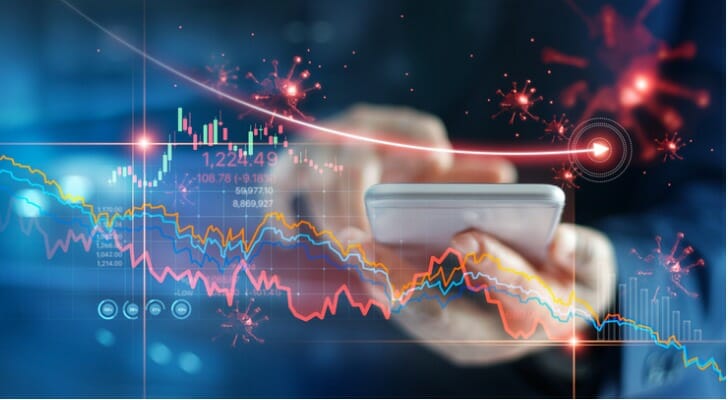 This is where the rubber meets the road. Wealthfront and Vanguard's products overlap in that they both cater to fund-based, hands-off investors. Despite offering the ability to actively trade and manage assets, Vanguard's identity is as a mutual fund broker. Its trading platform retains that identity, and is best for investors looking for the risk mitigation of a portfolio heavy in pooled assets. Wealthfront's robo-advisory model offers exclusively pooled assets, and so caters to that same crowd.
Yet there is where the similarities end.
Wealthfront invests based on an automated system. When you create an account you answer basic questions such as age and income, then you create a financial plan based on issues such as risk tolerance and whether you are investing for specific goals. From there the system allocates your money among assets in the firm's shared portfolios, choosing how to balance your investments based on your financial planning. (For example, investors with a higher appetite for risk and more aggressive savings goals would be balanced into more speculative asset classes than those with more a more conservative financial outlook.)
The firm's portfolio includes a wide mix of assets, from equities and bonds to exchange-traded funds (ETF) and real estate. This is a departure from many robo-advisories, which often build their portfolios exclusively from ETFs. Investors with more than $100,000 on account can also choose to invest in the Wealthfront Risk Parity Fund, a fund which offers a higher rate of return for an additional 0.25% annual fee.
However, while Wealthfront's system invests your money according to financial preferences and planning, it does not allow you to actually make any investments yourself. Users cannot directly trade any stocks or funds, nor make any direct trades at all. To do that you would need to sign up for Vanguard.
As a full-service trading platform, Vanguard allows you to directly trade virtually all mainstream securities. This includes, but is not limited to, stocks, bonds, ETFs, mutual funds and currencies. The most common asset classes not available through Vanguard are futures and cryptocurrency. The platform also offers the full range of information necessary to trade in these products. Users can access technical indicators, pricing and trading data going back for the lifetime of any given asset, as well as news and analysis intended to help individuals make smarter choices with their money.
The heart of Vanguard's platform, however, is its selection of mutual funds. Between its own products and its no-fee list, Vanguard offers the largest selection of free mutual funds of any trading platform on the market. However, its important to note that this does not mean that the funds themselves are free. Any given mutual fund may charge administrative fees, sometimes referred to as operating expense ratios, meaning that your actual portfolio costs will reflect the products you've chosen.
Wealthfront vs. Vanguard: Online & Mobile Experience
What stands out most about Wealthfront's online experience is the breadth of financial planning options that the service offers. Investors can choose to create savings plans for long-term goals such as retirement, buying a house or even taking time off for travel. As a travel journalist and frequent backpacker, this writer most appreciated the latter, which advertises the ability to "help you see how long you can travel while maintaining financial security."
This may not be useful to everyone, but that's the point. Wealthfront offers financial planning tools beyond the standard fare, which allows it to offer useful financial planning for a wider range of investors. Wealthfront uses a tool it calls Path to visualize this planning, laying your goals out in easy-to-understand terms that can let you see where you need to make adjustments going forward.
As above, Vanguard's user experience reflects its status as a fund-oriented trading platform. It is generally well designed, and users will quickly be able to find critical tools such as portfolio management and how to look up individual assets. While Vanguard does not present the same wealth of data that some other trading platforms offer, it does still offer a breadth of information that will likely prove confusing to new or inexperienced investors.
Yet, while making sense of terms such as stop limit and the colored bar charts favored by investors will take some time, Vanguard is a good system in which to learn. Vanguard's website in particular is clear, and you can easily find your way to basic functions such as buying and selling an asset. While the platform has a learning curve, it chiefly reflects the complexity of finance rather than Vanguard's user interface.
Wealthfront vs. Vanguard: Who Should Use It?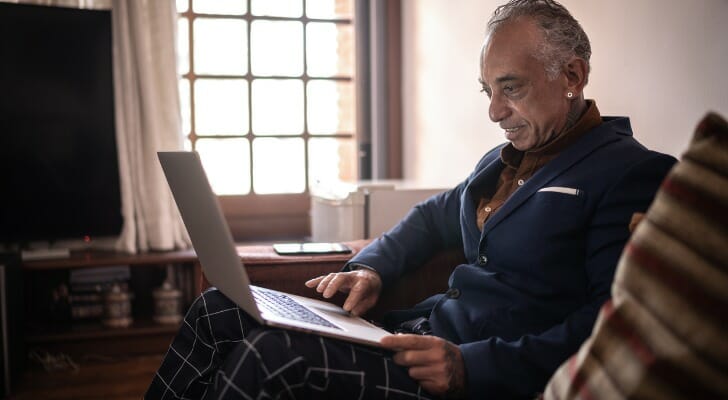 This one is relatively simple. Wealthfront and Vanguard offer two overlapping but fundamentally different services. Investors who would like to prioritize financial management and advice, but who are not interested in the ins-and-outs of actual trading, will find a lot to love about Wealthfront. Your points of interaction in Wealthfront are almost entirely designed around building a financial plan and figuring out how to manage your money around making that happen. From a user's perspective the actual trading is all back-end. If you would like to invest around financial goals without having to select the actual securities to trade or when to trade, Wealthfront is the choice for you.
Investors who would like to select their assets personally and build a financial plan based on their personal financial management should select Vanguard. This trading platform allows you to build a fund-oriented portfolio with a wide variety of options to meet just about every need. Unlike Wealthfront, however, it allows you to build this portfolio by making trades yourself; indeed, you have to.
Users who want to do the research and select their own products, and those who want the option to integrate some speculative assets into their portfolio, will find that Vanguard is the choice for them.
Tips for Investing
No platform, no matter how smart, can take the place of good financial advising. If you don't have a financial advisor, finding one isn't hard. SmartAsset's matching tool can help you find a financial professional in your area to help you build a solid plan for the future, whether you're choosing your stocks yourself or not. If you're ready to work with a highly trained financial advisor, get started now.
A free easy-to-use investment calculator is a great way to get started on creating financial goals, or just for getting a check-up on your progress toward those goals.
Photo credit: ©iStock.com/recep-bg, ©iStock.com/ipopba, ©iStock.com/FG Trade